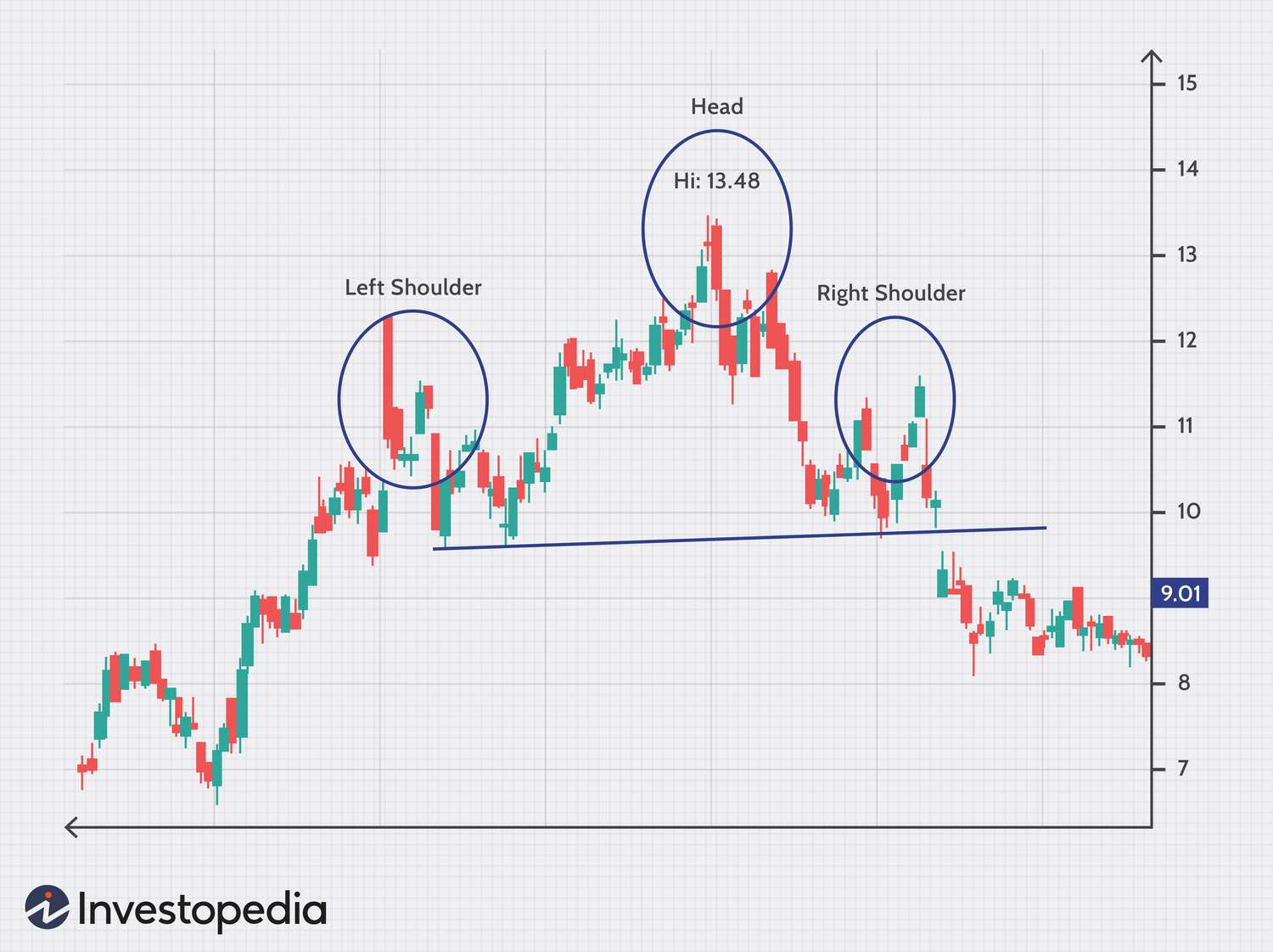 The head and shoulders pattern is widely recognized in the field of technical analysis for cryptocurrencies. It consists of three peaks, with the middle peak (referred to as the head) being higher than the two surrounding peaks (known as the shoulders). This pattern resembles a "mountain" shape, formed by the head and shoulders on either side.
The head and shoulders pattern is significant as it indicates a potential trend reversal. When the price of an asset reaches the final peak (the head) and subsequently starts to decline, forming two lower peaks (the shoulders), it suggests a shift in the prevailing trend from bullish to bearish.
Traders and analysts rely on the head and shoulders pattern to anticipate future price movements and make informed decisions regarding their positions. They pay close attention to the neckline, which connects the lows between the shoulders, as it serves as a crucial level. A decisive breakthrough of the neckline confirms the trend reversal, validating the pattern's signal.
Comments