Legitimate Ways to Earn Free Cryptocurrency
Many people believe that the only legit way to earn cryptocurrency is by engaging in trading or investment activities. Luckily, there are lots of apps that pay you cryptocurrency without requiring you to become a crypto trader or investor. In general, all the apps that let you earn crypto can be divided into several big categories.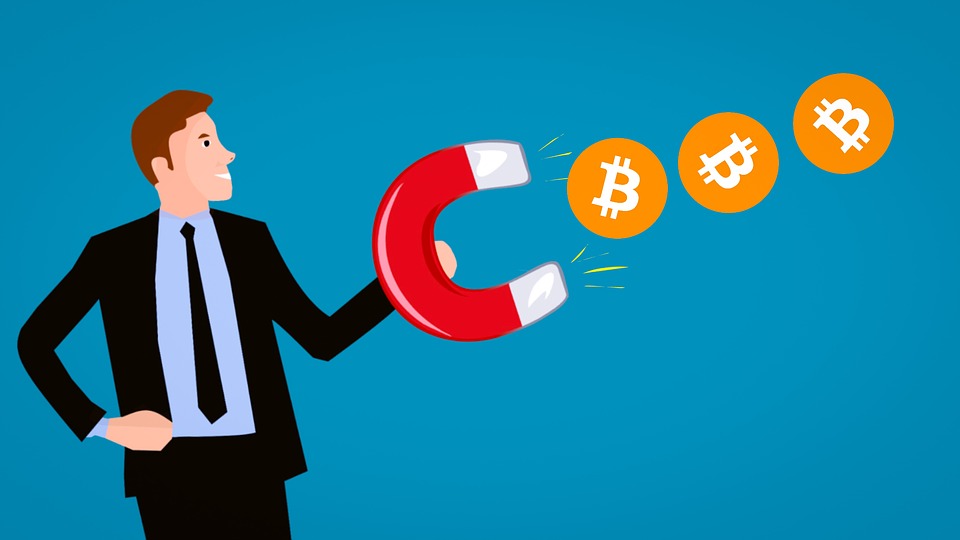 Legit ways to earn cryptocurrency apart from trading or investing include:
Engaging In Play-To-Earn (P2E) Games
These are NFT-enabled video games or virtual universes that reward players with tokens for different in-game achievements. Some games require an initial investment to start earning crypto, while others allow players to get rewarded just by playing.
Accessing Bitcoin Faucets
There are websites and smartphone applications that pay small amounts of satoshi or another crypto for doing a variety of odd jobs online. Such platforms are called Bitcoin faucets, and they are available on PCs as well as mobile devices (smartphones and tablets). In order to earn satoshi through the app, you will need to view videos, click on ad banners, bypass Captcha tasks, play games, participate in promo campaigns, and perform other tasks you normally do on the Internet every day, but without receiving a reward.
Using Browser Apps That Earn Crypto
There are certain browser extensions, available for both mobile and desktop devices, which are equipped with a unique mining algorithm that allows you to earn free crypto while surfing the web.
Participating in Airdrops
An airdrop is a promotional event that gifts users with coins or tokens to raise awareness of the new digital currency. Participating in airdrops is some of the easiest and fastest ways to get free Bitcoin.
Doing Mining
Mining is a fast and reliable method to get Bitcoin. You just need a regular PC and special Bitcoin miner software to start mining Bitcoin. Sometimes users choose to join a mining pool to join efforts with other miners.
Bringing More Users to certain Platforms
Many reputable crypto exchanges (such as Binance, Gemini, Coinbase, etc.) have generous referral programs that award you with Bitcoin when you refer your friends to the platform.
Learning about Crypto
Some platforms incentivize players for their desire to improve their knowledge about digital currencies. For example, Coinbase offers a slew of courses and videos about crypto. You earn crypto for studying these materials and completing quizzes. Correct answers are rewarded with a small portion of Bitcoin or another specific crypto.
Liquidating Crypto Illiteracy
Some blogs, news outlets, and forums reward authors with crypto for sharing their professional knowledge with the audience. For example, on Bitcointalk, crypto experts can monetize their valuable knowledge by posting articles and answering the community's questions.
Collecting Bitcoin Cashback
There are crypto paying apps that allow you to earn a small commission in the form of Bitcoin or other cryptos when you shop at online merchants or vendors that support the cashback program. When you buy something with a qualifying retailer, a small percentage of the purchase sum is refunded back to you in your account wallet.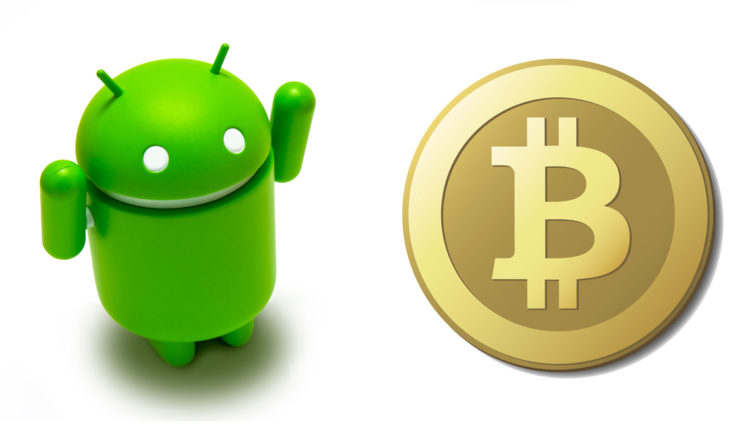 Cashback points can then be spent on discounts during your next shopping session or withdrawn to your crypto wallet.
Working Out For Crypto Rewards
Apart from a play-to-earn concept that awards players for their in-game achievements, there is also a move-to-earn (M2E) concept that encourages people to lead and active lifestyle in exchange for crypto rewards. These M2E applications present step trackers that monitor your physical activity throughout the day and reward you in Bitcoin or other tokens accordingly.
Top 5 Best Apps to Earn Crypto on Android
Android users are not deprived of numerous opportunities to turn their mobile devices into money-making machines. Some incredible legit crypto earning apps for Android incorporate the following titles:

Crypto Sense is a free crypto earning app where you play games on your mobile device and earn points for your game accomplishments. These points can then be traded for real cryptocurrencies. After installing the software on your Android device and passing a simple registration procedure, you need to play of the available mini-games, earn game points called "Sense", and redeem Sense points for real cryptocurrencies.

Quicrypto makes it really simple to earn Bitcoin. You just need to complete simple tasks and collect points to get rewarded in crypto. When you collect enough points, you can claim free Bitcoin or other crypto. This free coin earning app for Android invites you to play crypto games, answer surveys, watch videos, and complete rewarded offers to earn crypto. You will not get insanely rich with Quicrypto, but you still get paid in tokens for performing simple tasks.

Ethereum Blast is one of the new crypto earning apps that takes the pair 2 genre to the next level of fun. It is a strategic pair 2 puzzle that lets you earn actual Ethereum. Although you earn miniscule amounts of the coin, it is still a great way to monetize your time that you would otherwise spend on playing without being compensated for.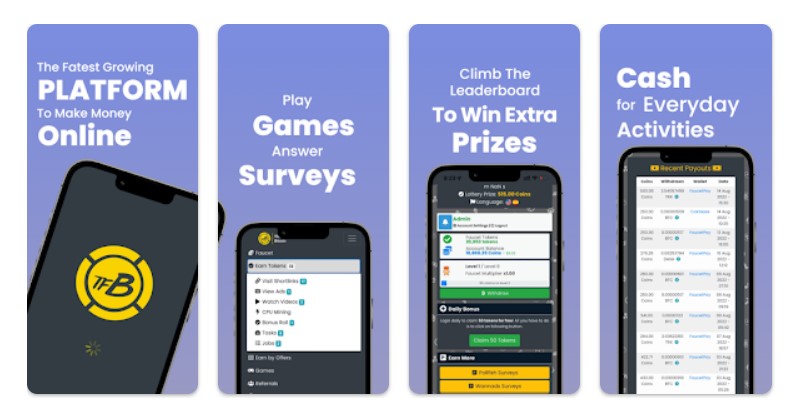 It is one of the best apps to earn free cryptocurrency, and one of the rarest mobile softwares that has a near perfect rating on Google Play (4.9 stars at the time of writing). The F Bitcoin invites you to participate in different games, tackle surveys, complete tasks, and do myriad other micro jobs to earn Bitcoin, Ripple, BitcoinCash, Tether, or Litecoin. User reviews say the app does not set any minimum withdrawal requirements, making it a truly user-friendly app to earn cryptocurrency.

The motto of this free coin earning app is "Always Be Earning," and this mobile software allows users to earn crypto and different physical products (such as iPads or Bluetooth speakers) by Geomining your data. You can earn rewards by walking, running, and even driving. Crypto rewards can also be earned by completing surveys, playing mini-games, scanning products, sharing your opinion, and doing lots of other simple tasks. Rewards are paid out in BTC, XYO, ETH, as well as amazing physical goods.
Top 5 Best Apps to Earn Crypto on iPhone
iPhone fans are spoiled by the diversity of possibilities to get some electronic cash via crypto earning apps. If you have Apple mobile phone, pay heed to these amazing free Bitcoin reward apps.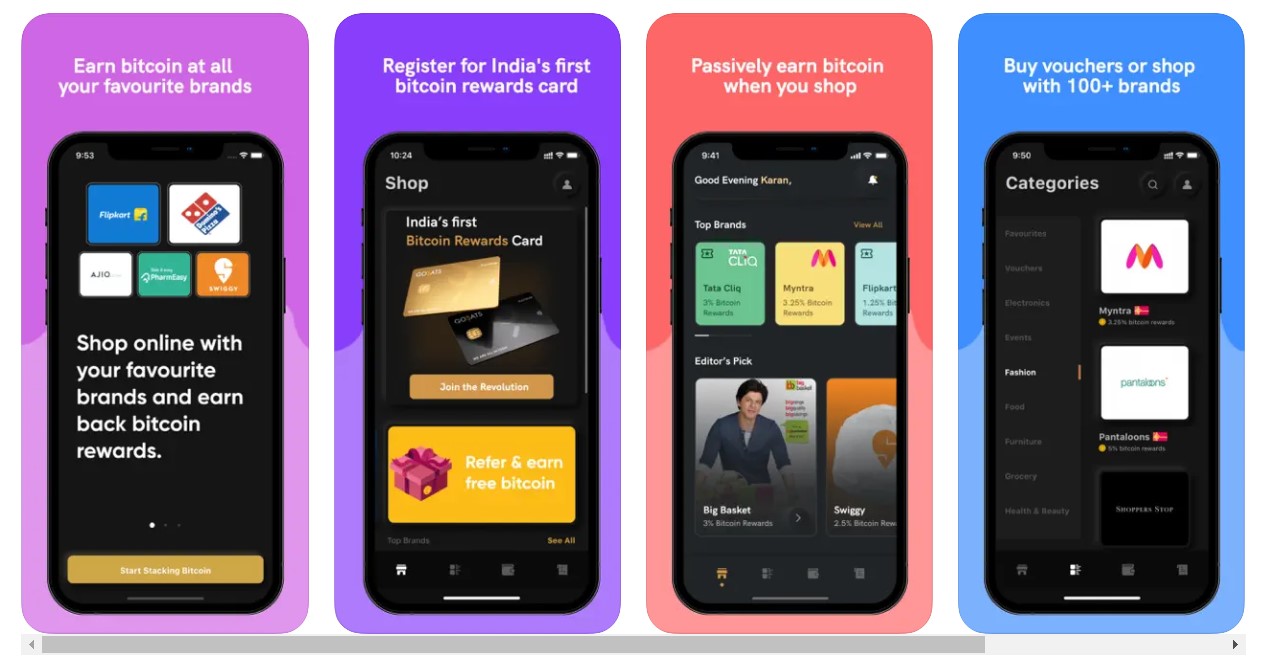 This nifty app rewards your shopping experience. GoSats lets you earn Bitcoin as a reward on all your payment transactions - whether it is shopping at your favorite brands through the GoSats app or making payments through the GoSats Bitcoin Rewards Card. You accumulate points (called Sats), and once you have 30000 points, you can withdraw them to any valid Bitcoin address, including your crypto exchange account or a dedicated Bitcoin wallet.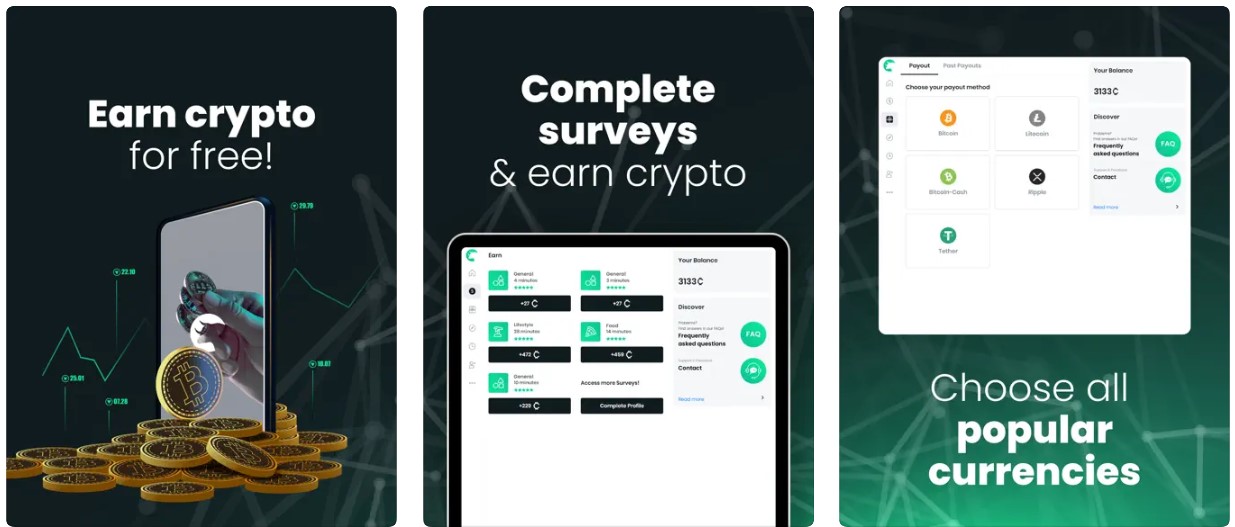 Another crypto money earning app allows you to earn digital cash without initial investments. CryptoBull offers a plethora of surveys and online activities to earn Bitcoin, Ripple, BitcoinCash, Tether, or Litecoin for free. Payouts can be claimed to your wallet on such crypto exchanges as Binance, Coinbase, and Crypto.com.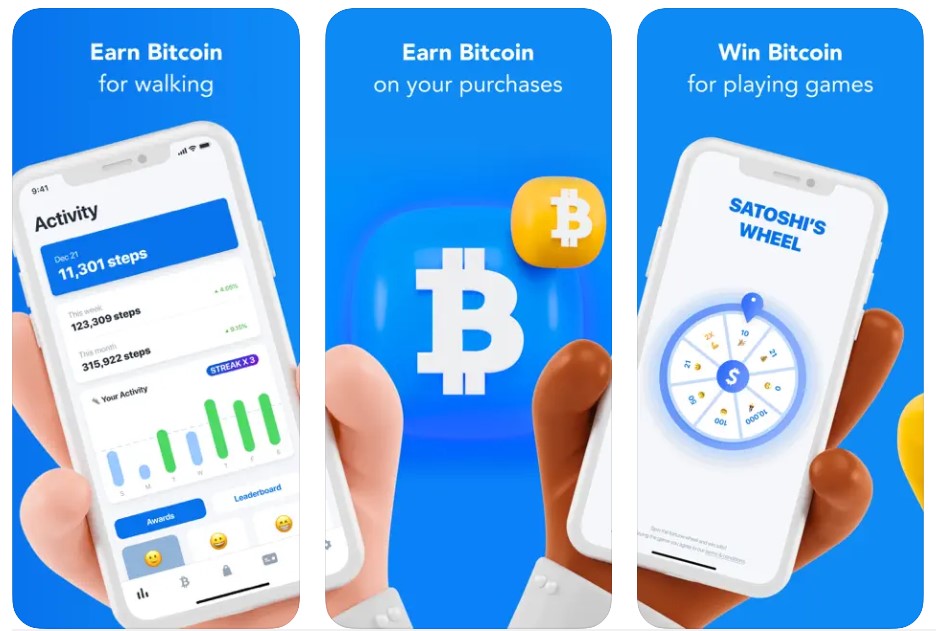 A much needed free coin earning app that allows you to earn Bitcoin for walking and shopping, sMiles uses the Lightning Network to reward your healthy lifestyle. You walk, shop, or play games via the app to get rewarded in crypto. You accumulate satoshi and then withdraw them to any Lightning wallet. sMiles also has an embedded marketplace where you can earn up to 30% Bitcoin cashback for shopping.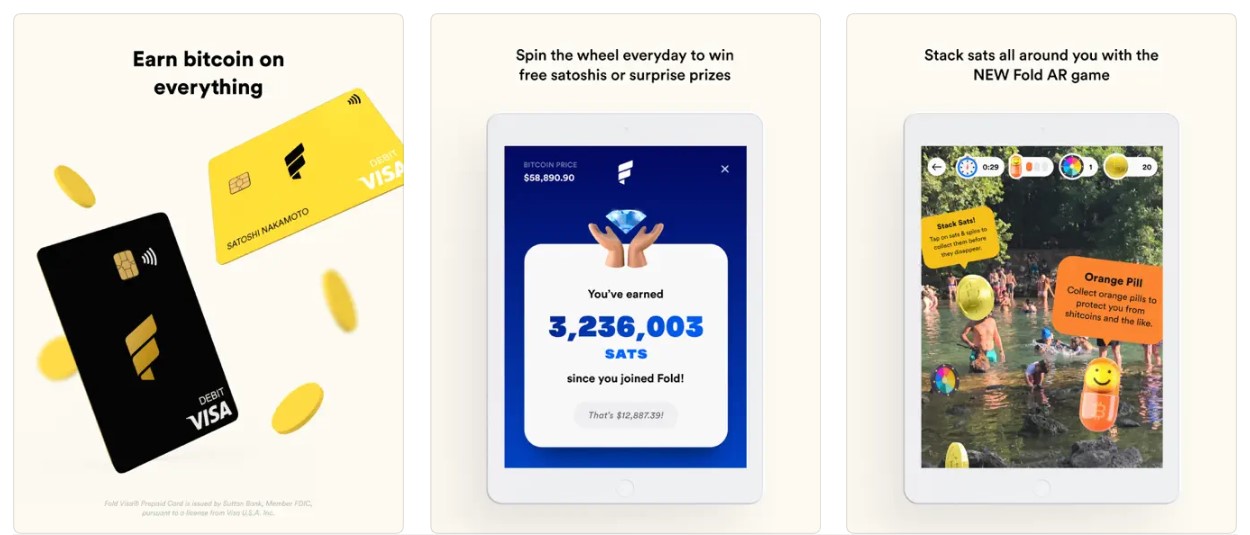 A clever Bitcoin cashback reward solution, Fold is a great way to earn crypto back on everything you do. Consumers can use Fold Visa debit cards and purchase gift cards from the Fold Store to earn Bitcoin on daily purchases. With every Fold Card purchase, users can choose to earn an automatic 1% cashback of their transaction in Bitcoin or choose to spin the wheel for a chance to earn up to 100% cashback of their transaction in Bitcoin. The app also has a stacking game available for all Fold cardholders. In the game, users can accumulate more Bitcoins and other rewards.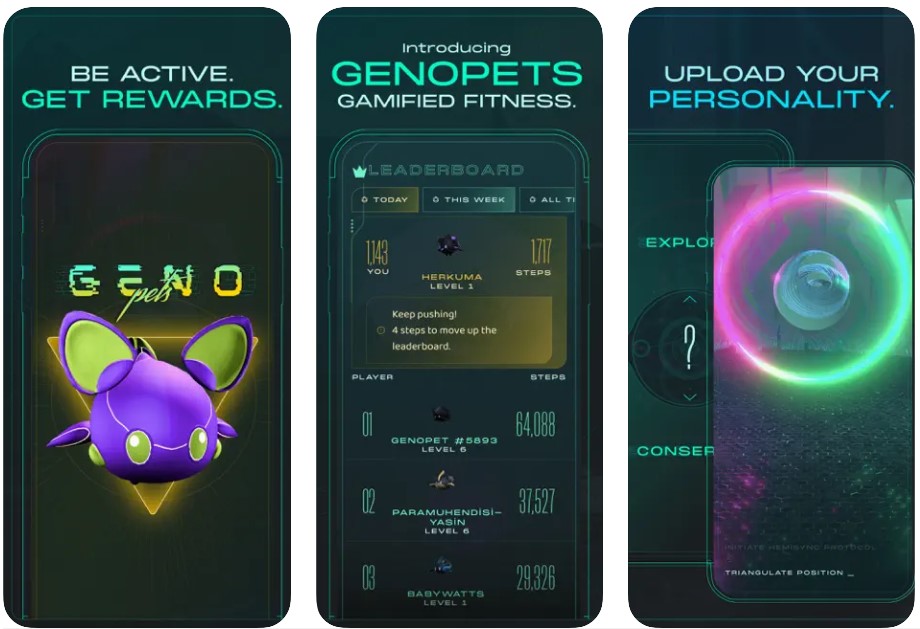 Genopets is a free crypto earning app for iOS smartphones. The game is inspired by such smashing hit games as Tamagotchi and Pokemon Go. The game's idea revolves around Genopets which are virtual creatures (which are also NFTs) that continuously evolve through daily activities. You need to take care of your virtual monster and perform different physical activities to earn crypto rewards. The more you move and the stronger Genopet you raise, the better crypto earnings are to be grabbed.
The Best Crypto Earning Apps: P2E Games
Play-to-earn games offer you the opportunity to earn crypto revenue while playing.P2E games integrate blockchain technology and NFTs (non-fungible tokens) into their gameplay. A player generally needs to buy items within the game, like characters, costumes, plots of land, weapons, etc. These in-game items can then be traded on the internal NFT marketplace for crypto and converted to fiat money. This is how P2E games enable users to monetize their gaming experiences.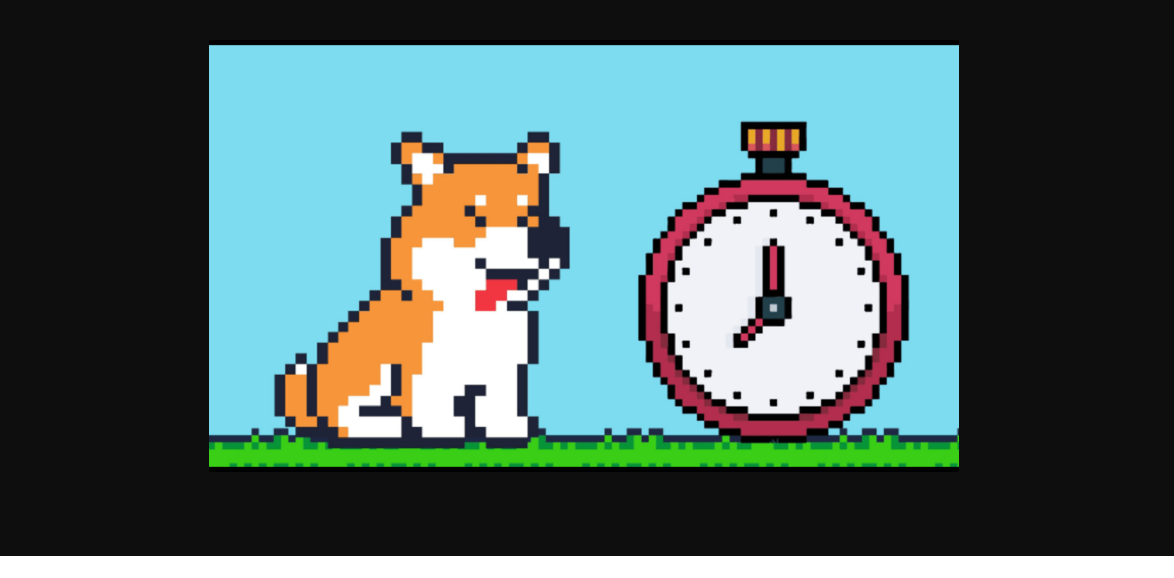 The best apps to earn cryptocurrency in the P2E game category are presented by the following titles.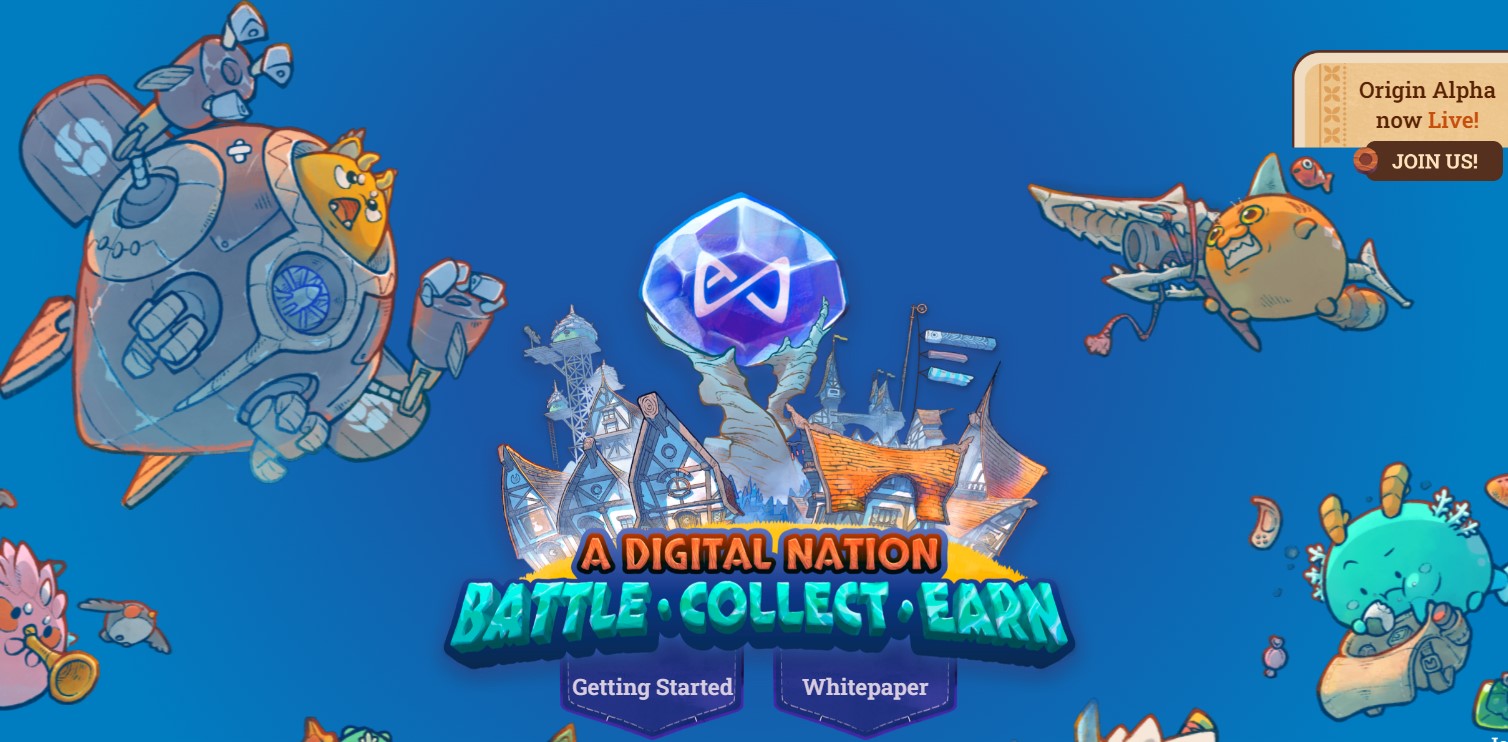 A massively popular app to earn cryptocurrency, Axie Infinity is an NFT-based card-collection game where players need to breed and raise fantasy monsters (Axies) and then put their pets into battles against other players. Users can also sell their Axies via an internal marketplace for SLP – the Ethereum-standard token that is listed on many big cryptocurrency exchanges.

A well-done earn satoshi app from Bitcoin Aliens development studio, Alien Run is an action platformer adventure where a player is tasked with going through different levels to earn free Bitcoin. Fast-paced, loaded with many hours of content, Alien Run will not make you a Bitcoin billionaire right off the bat, but it is fun to get some slices of crypto in an enjoyable way.

Crypto Ballz is a blockchain-powered game. It features both idle RPG (role play game) and shooting game characteristics. The game also comes with the play-and-earn mechanics where you need to collect HeroStone and exchange for HERCO tokens through various in-game activities.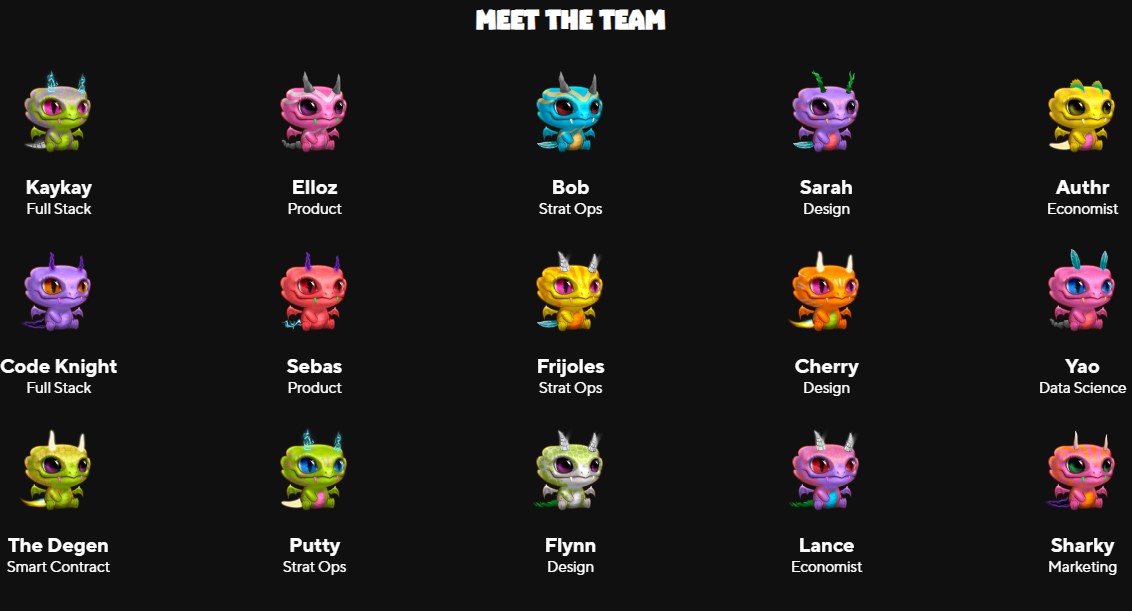 Ethlas is a Free-to-Play, Play-to-Earn GameFi (Game Finance) Metaverse, and one-stop casual gaming platform for players to play and earn crypto rewards. Upon launching the app, you can access a variety of entertaining and fast-paced dynamic games to fill your pockets with some tokens.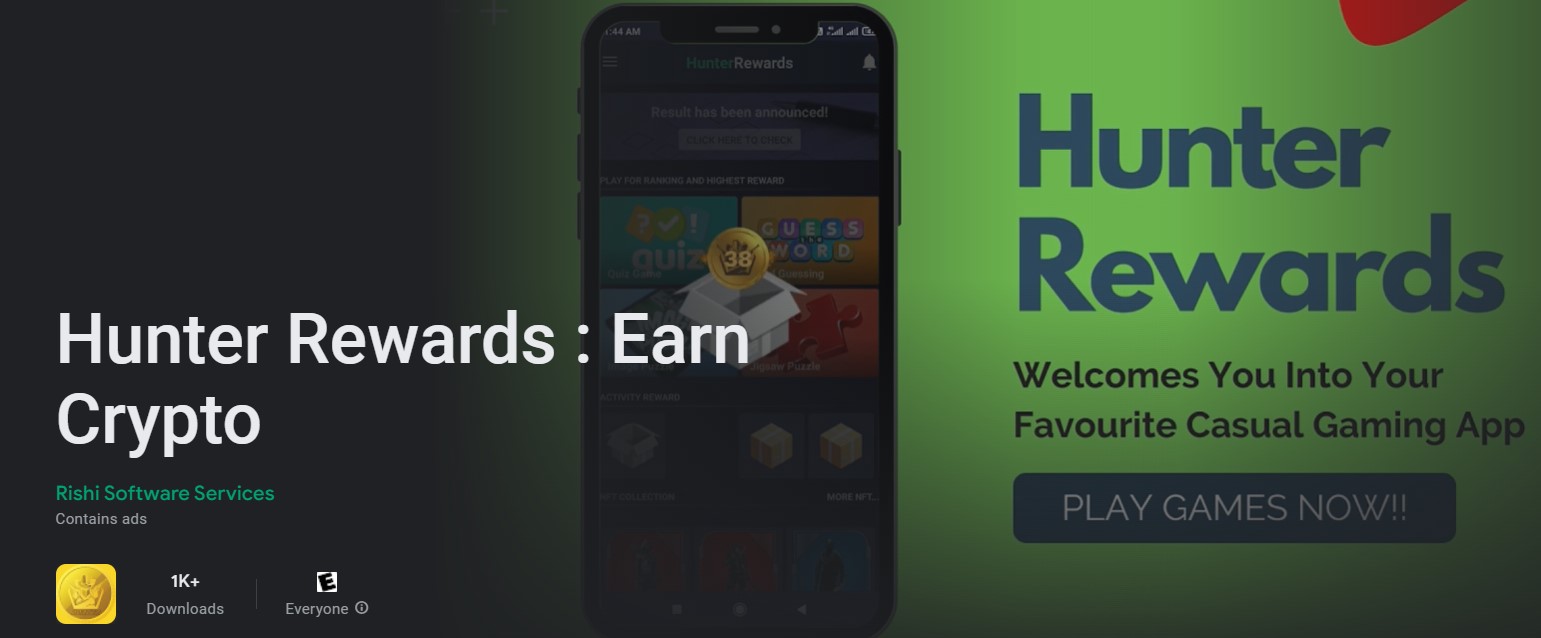 It is a casual gaming app presented by Articulate Solution. In Hunter Rewards, you can play games for free to win hunter coins. You can also complete paid offers, answer rewarded surveys, watch paid ads, and more. The main reward-paying mini-games in this app include Word Guessing, Wheel, Jigsaw Puzzle, Lotto, and many more thrilling options to win hunter coins.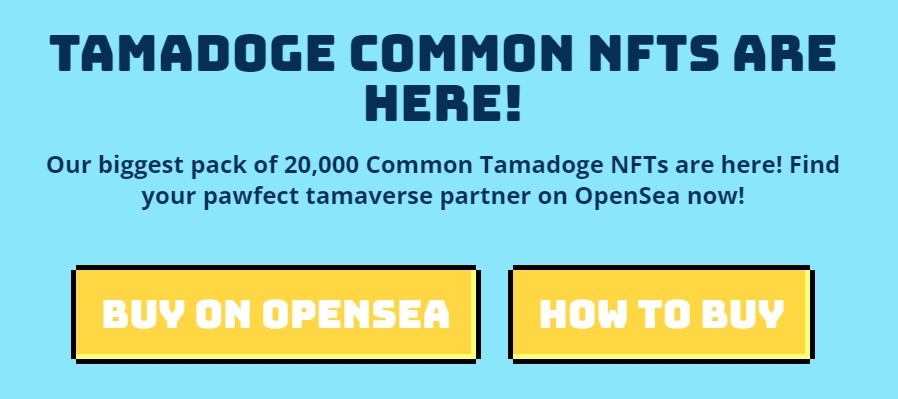 Tamadoge is a play-to-earn video game where players breed virtual dogs in the metaverse (Tamaverse) and then put their pets in battles against other users to win crypto prizes. The game has gained a lot of hype on social media, and its popularity is only second to that of Axie Infinity.
The Best Crypto Earning Apps: Bitcoin Faucets
A Bitcoin faucet is a website or mobile application that rewards users with crypto for completing different tasks, such as trying new games, solving captcha puzzles, and fulfilling other simple online jobs.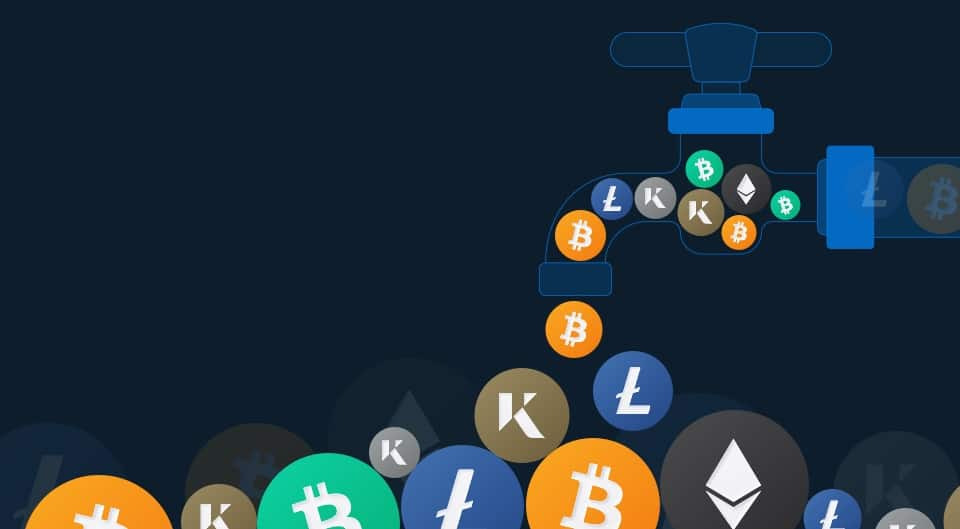 The greatest Bitcoin faucet apps that give you free cryptocurrency include the next titles: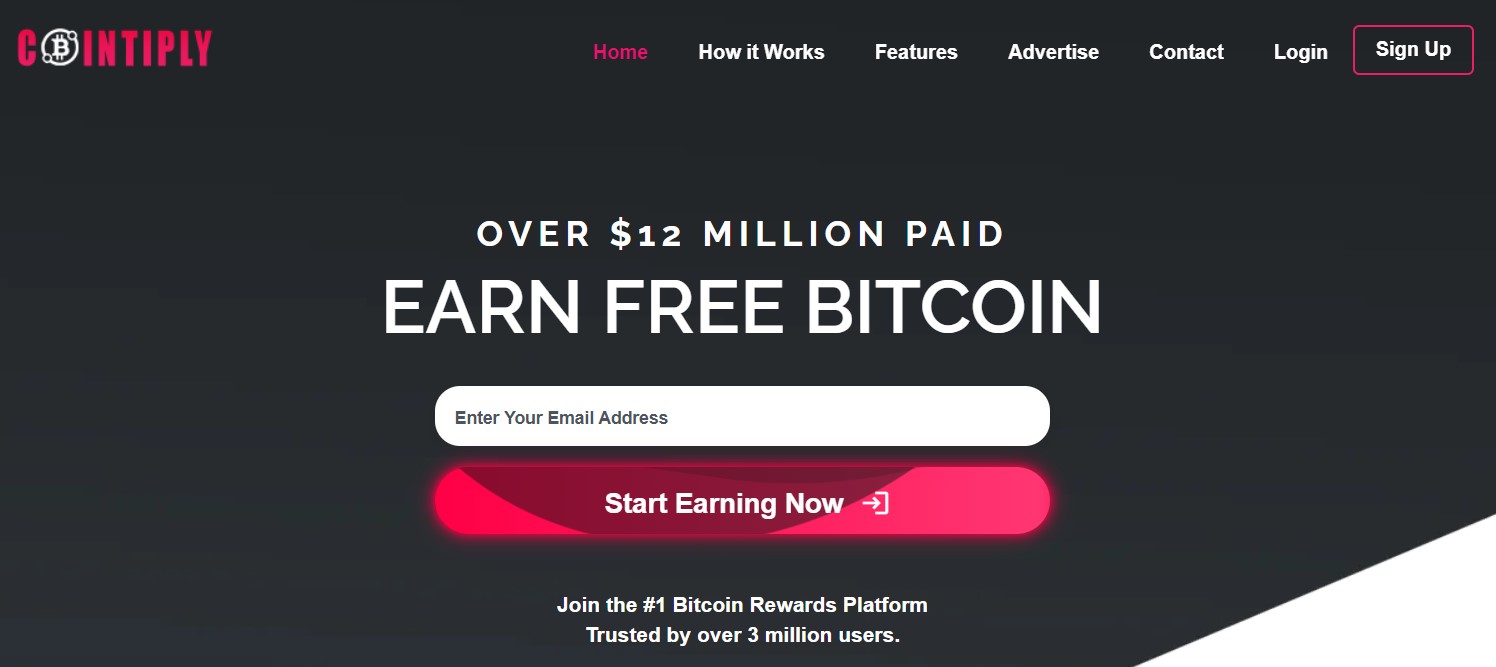 A well-known Bitcoin faucet platform where participants can earn BTC for free, Cointiply is ready to pay you for watching videos, undergoing surveys, browsing web pages, playing online games, and more. The platform has no minimal limits for withdrawals, and it also does not request any personal information from members to engage in paid micro tasks.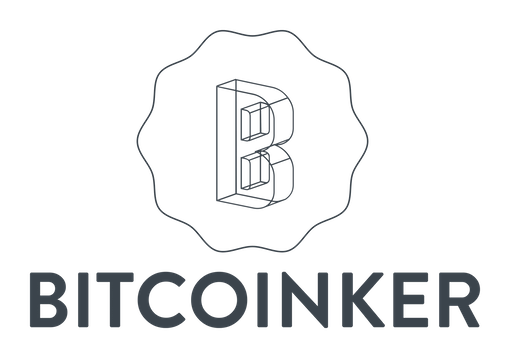 Bitcoinker is one of the oldest and highest paying Bitcoin faucets. Here, users can potentially make up to 100,000 Satoshi every 5 minutes. Payouts are processed every 1st day of the month for Bitcoin addresses, but you should have at least 20,000 Satoshi in your balance to qualify for a withdrawal.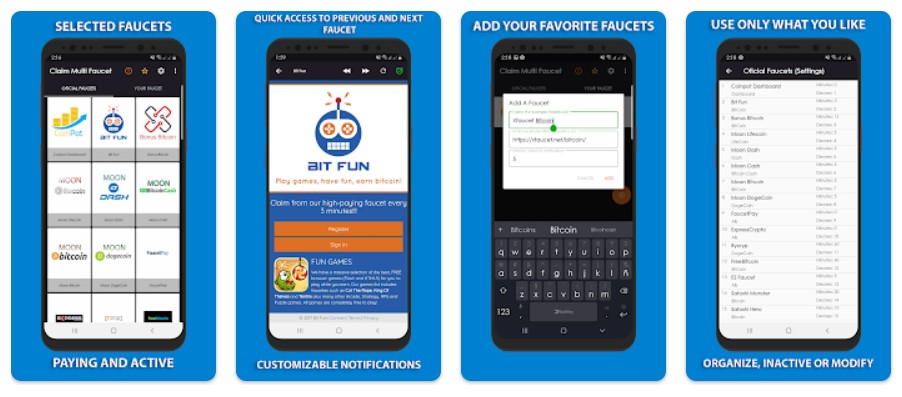 It is a crypto faucet hub that connects all official Bitcoin faucets (Bit Fun, Satoshi Monster, Satoshi Hero, and many-many more) under one roof. You gain immediate access to multiple crypto faucets, and you can adjust notifications according to your desires, so you will never miss out on the next opportunity to earn some crypto for free.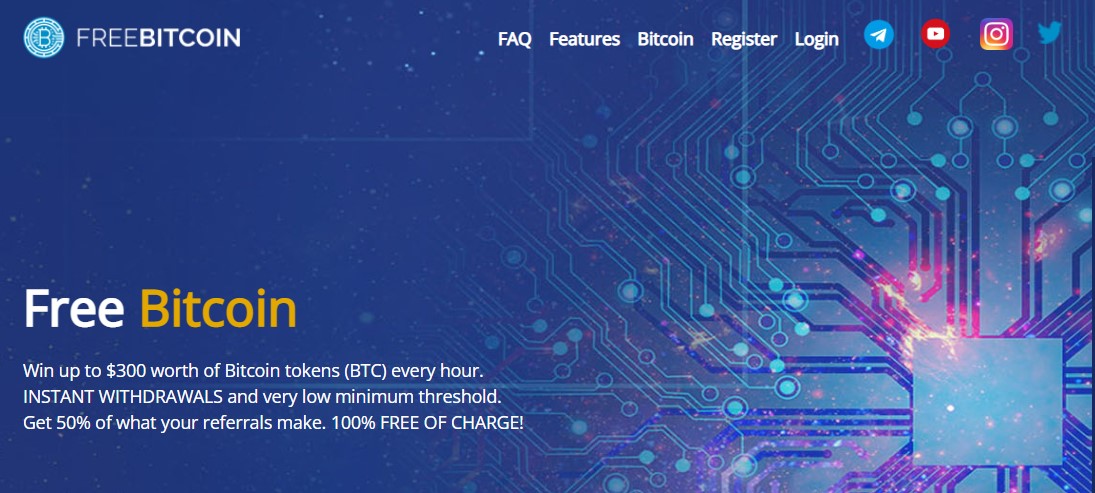 It is a well-established crypto faucet project for individuals who would like to earn some BTC for free. Free Bitcoin offers online games that look like lotteries to win up to $300 worth of Bitcoin tokens (BTC) every hour. The platform also has staking opportunities to let users earn interest on their crypto earnings. Some Bitcoin rewards can be given for solving captcha tasks. The platform also offers jackpots and giveaways, including free weekly competitions, interest-bearing Bitcoin savings accounts, and a 50% referral commission.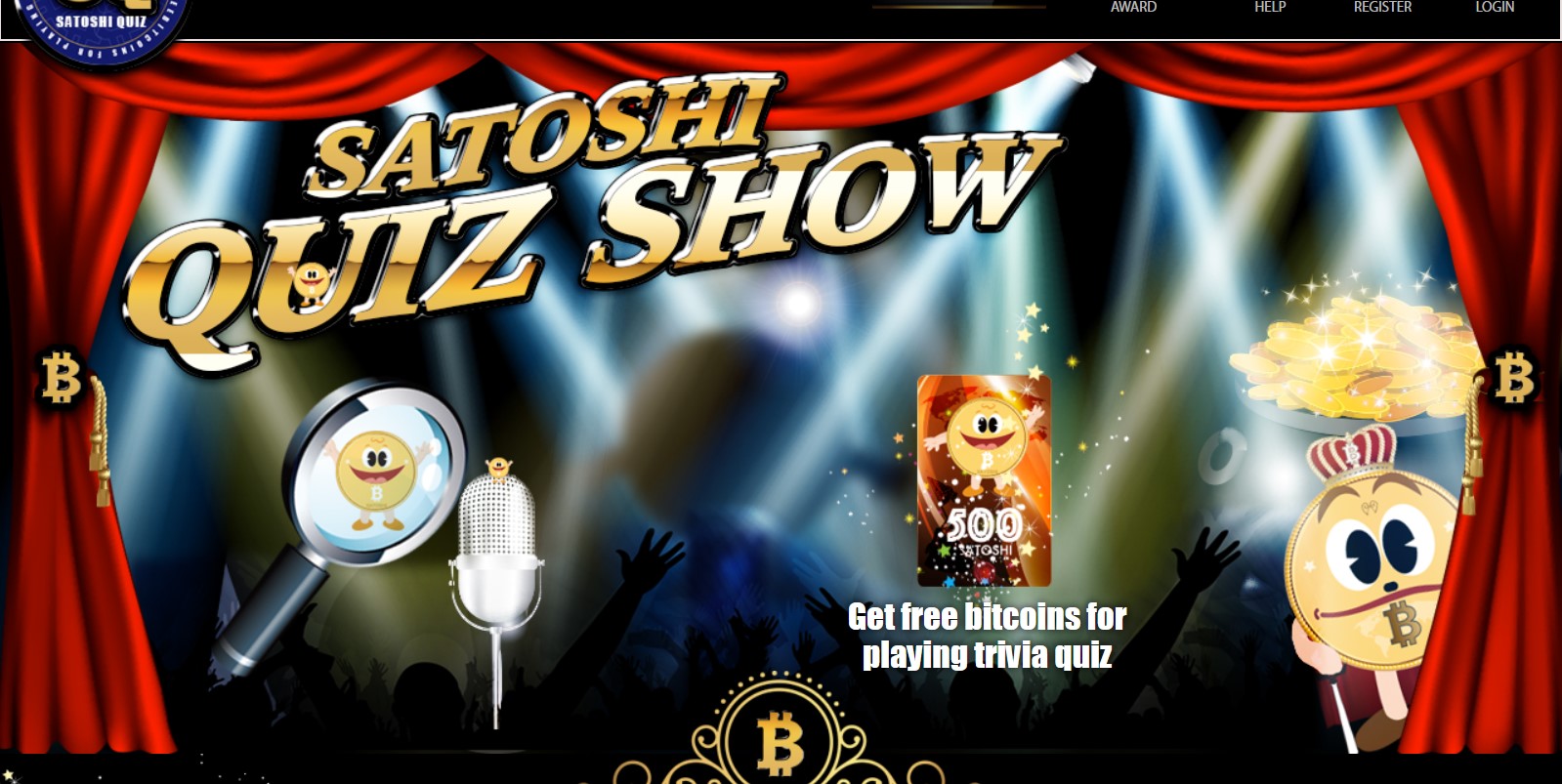 A free satoshi app that encourages you to turn your knowledge into money, Satoshi Quiz is a website where players can win tiny portions of BTC for correctly answering questions from various categories. To win a reward, a registered user must be among the first three users to provide the right answer, depending upon which they will get the first/second or third prize. Bitcoin withdrawals are processed every Sunday. To qualify for a payout, a user must have at least 11000 satoshi in their balance.
The Best Crypto Earning Apps: Bitcoin Browsers
Apps that give you free cryptocurrency are not limited to crypto faucets and play-to-earn games.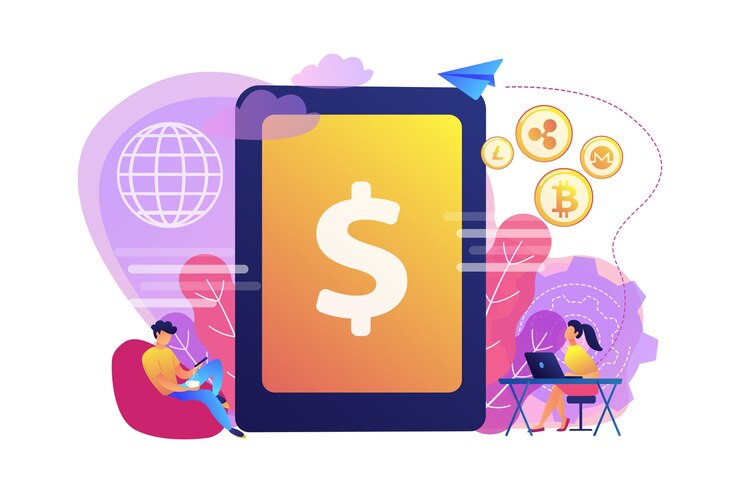 Instead, there are also crypto-earning browsers that mine BTC while you are surfing the web. The below-mentioned solutions allow you to earn Bitcoin every time you go online.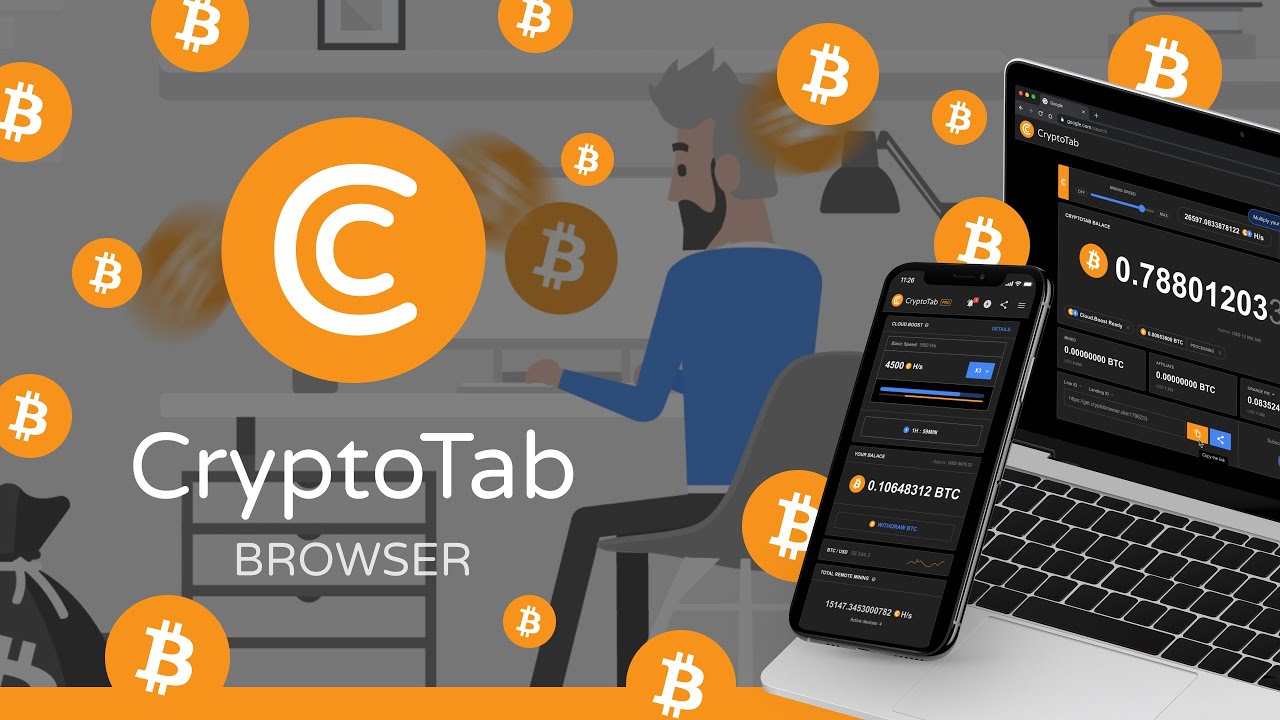 It is the world's first web crawler with mining capabilities. Cryptotab generates small doses of BTC while you are watching videos, chatting, or playing games online. Cryptotab is available for Windows, Mac, Android, and iOS. The browser utilizes idle CPU resources of your machine, and you can adjust the mining speed as you wish. Rewards are actually mined in Monero (XMR) and then get automatically converted to BTC according to the current exchange rate, so the user sees their reward balance in BTC.

It is a browser extension solution that allows users to get value for sharing their private data with brands during Internet surfing. It is the best app to earn free crypto passively. Individuals can earn ASK crypto while using the web. On the Permission Platform, you give your consent for advertisers to access your personal information in exchange for crypto rewards. Advertisers use the platform to launch crypto-rewarded campaigns for incentivized players who are eager to engage in promotions because they know they will be rewarded.

Brave is a free web browser that respects user privacy. It automatically blocks online advertisements and data-stealing trackers to make internet surfing truly anonymous. Still, if a user decides to watch ads from selected advertisers, they will receive BAT token rewards.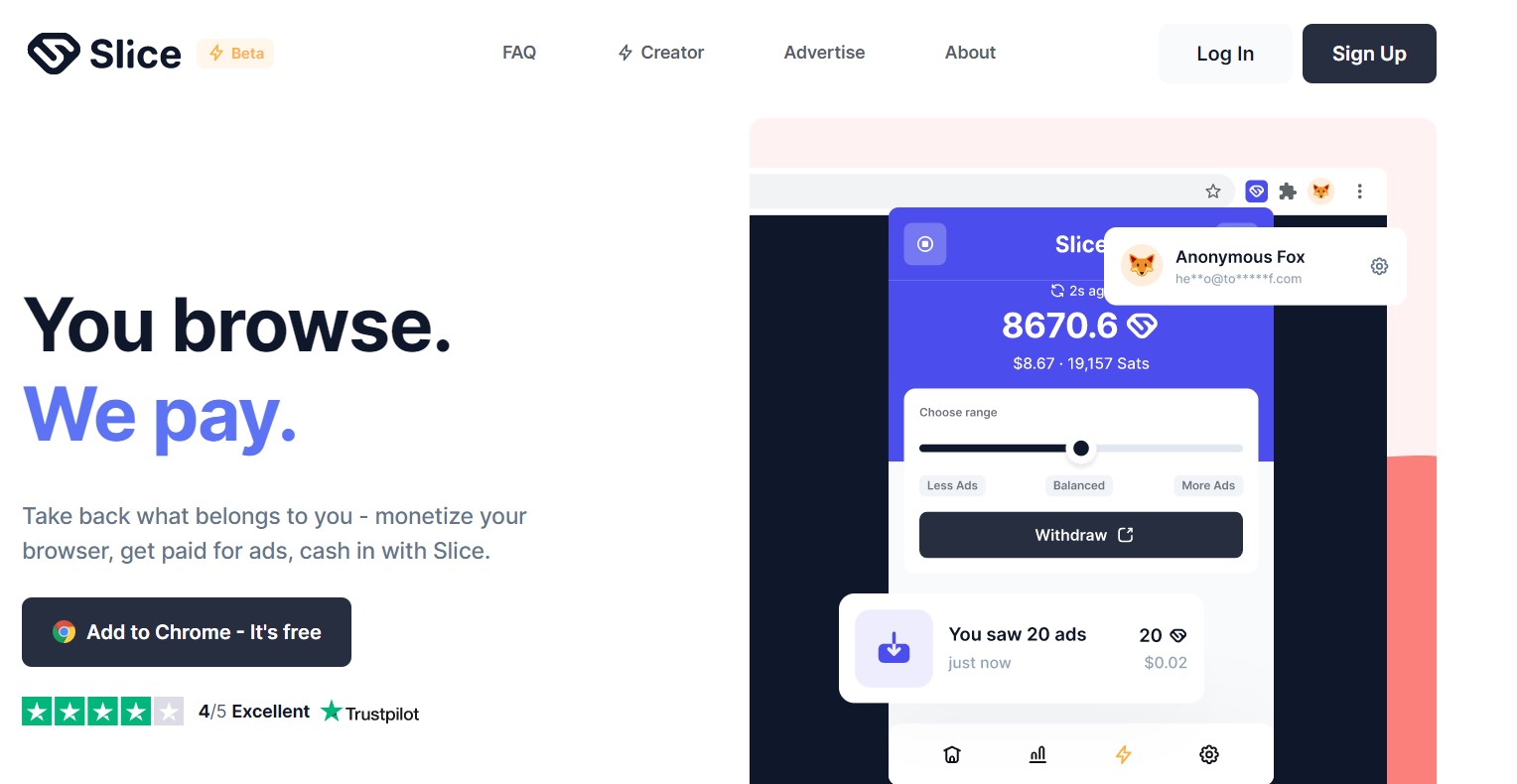 Slice is a browser extension that lets people easily monetize the time and attention they invest in web surfing. Slice is one of the most popular cryptocurrency apps that pay of the day. To start earning electronic cash, you simply need to install the browser extension. As you browse the web, the browser will display ads on the pages you visit, and you will automatically earn your fair slice of the internet economy. Expect extra $3-5 dollars per month from using Slice Browser!
The Best Crypto Earning Apps: Airdrop Apps
Participating in airdrop giveaways is an easy way to start earning cryptocurrency for free. Almost all beginner crypto startups hold airdrop promos to draw public attention to their projects and encourage the crypto community to start using their services or products.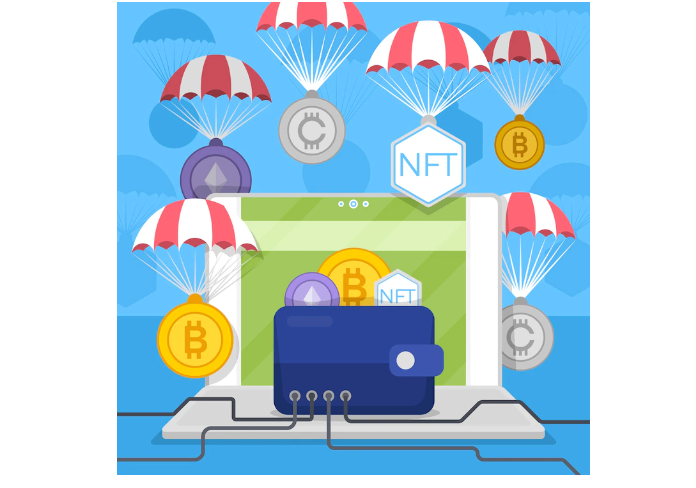 Here is a roundup of the most prominent apps giving free crypto in the airdrop category.

This handy software for mobile phones provides information on the best airdrop events, both currently available and upcoming. You can find hot and trending airdrops free of charge and join the campaign without living the app.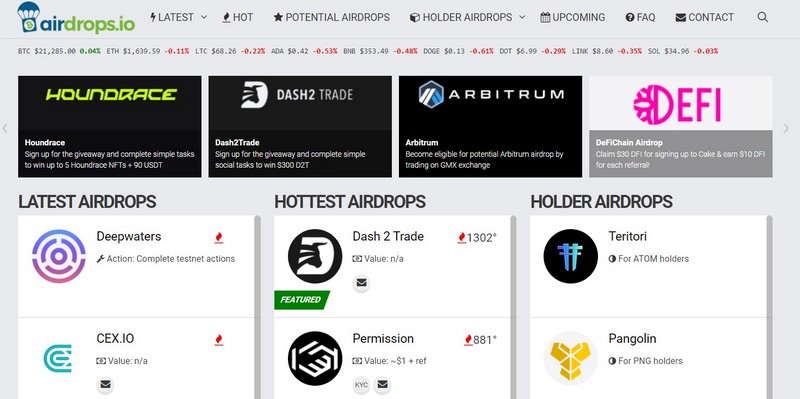 The Best Crypto Earning Apps: Mining Software
Many online cryptocurrency exchanges allow you to buy Bitcoin with fiat money, but there is another feasible way to get BTC – through mining using special software tools. Here are the best options to consider when you want to earn Bitcoin via mining.
CGminer is open-source GPU mining software written in the C coding language and available for Windows, Linux, and OS platforms. It is one of the oldest Bitcoin mining solutions and has a rock-solid reputation among BTC diggers. CGMiner is optimized to work with different mining hardware tools, including ASICs, FPGAs, GPUs, and CPUs.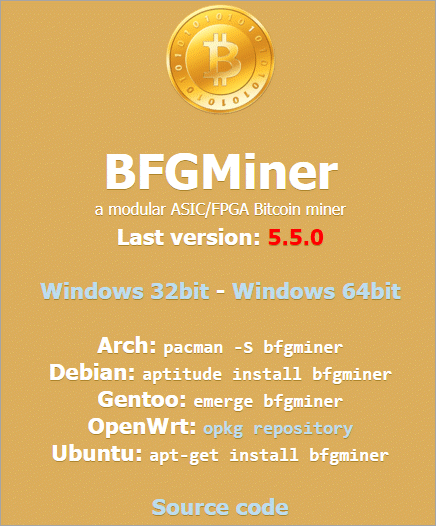 BFGMiner is software designed for mining Bitcoin on several platforms, such as Windows, Linux, and Mac. The product has been there since 2012 and has become one of the most popular mining software solutions.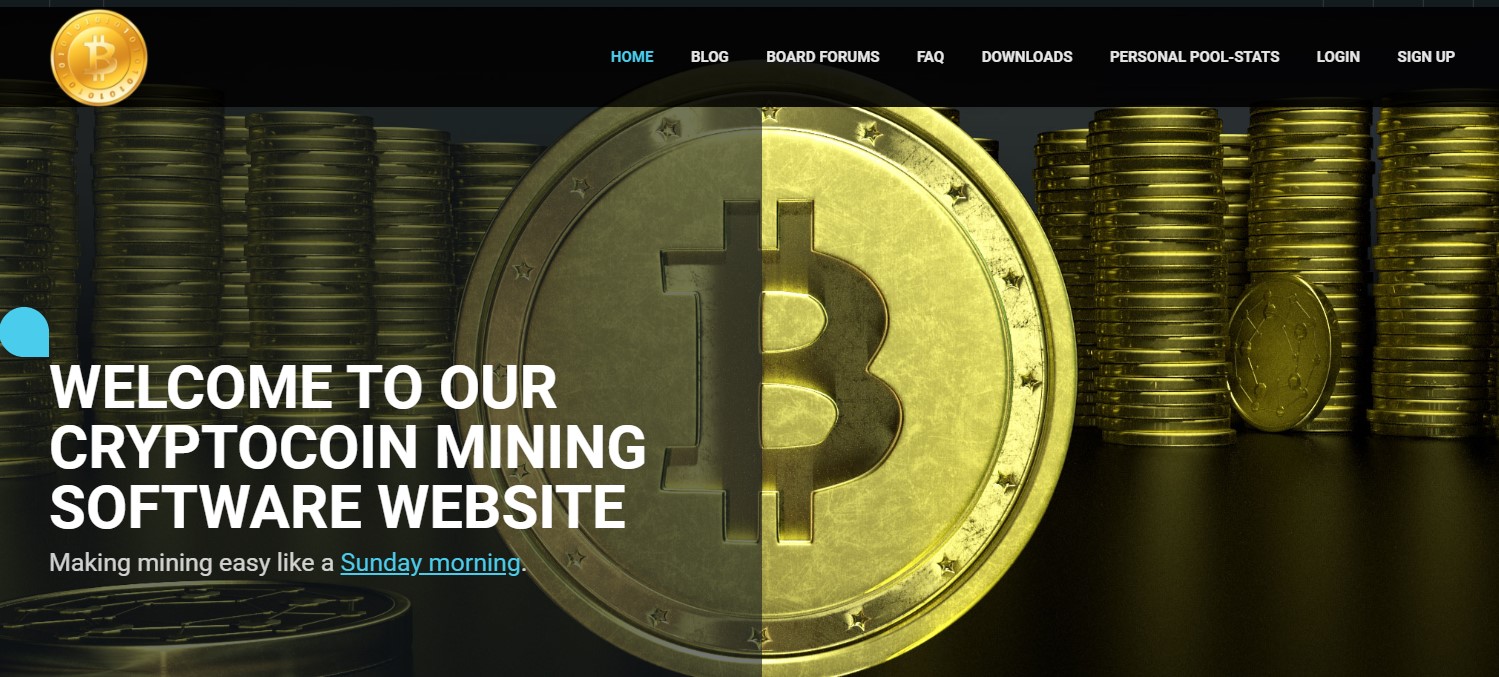 EasyMiner is free Bitcoin mining software with an open-source code, allowing you to earn Bitcoin, Litecoin, or other cryptocurrencies by utilizing only your computer CPU or GPU. The app has a user-friendly interface, and its dashboard provides graphical visualizations of your crypto mining workflows, letting you quickly switch mining pools, change your network settings, and track your crypto wallets.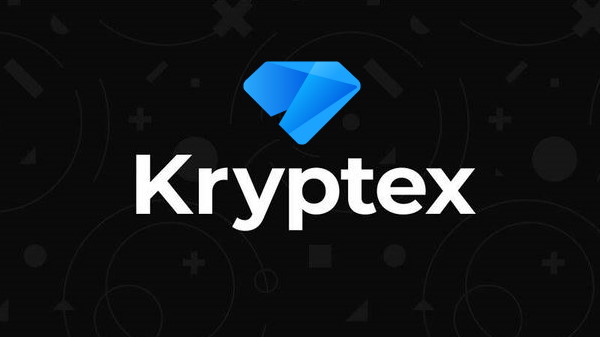 Kryptex is an application for Windows that helps you monetize the computing power of your PC. The software combines the processing power of thousands of computers to solve complex distributed cryptocurrency equations. Kryptex aims to simplify the complex process of Bitcoin mining. You just need to install Kryptex on your PC and let it work in the background. You will be rewarded for the work your machine does. Withdrawals can be paid both in BTC and fiat money on your VISA or MasterCard plastic!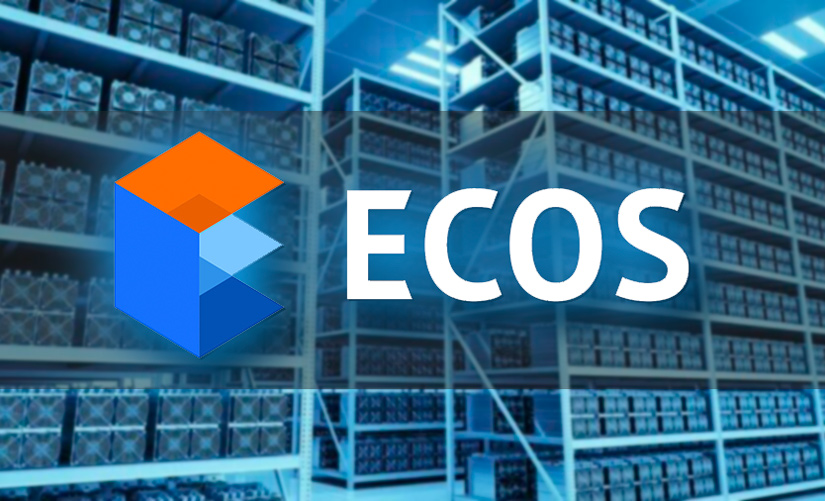 ECOS is a feature-rich cryptocurrency investment platform that offers you a slew of services to take advantage of your virtual holdings. Apart from a BTC wallet, a crypto exchange, and portfolio management tools, the solution also offers cloud-mining functionalities. You earn BTC with a contract for cloud mining. It means you can earn crypto coins without buying equipment, but simply by renting the computing power of the ECOS infrastructure.
The Best Crypto Earning Apps: Referral Programs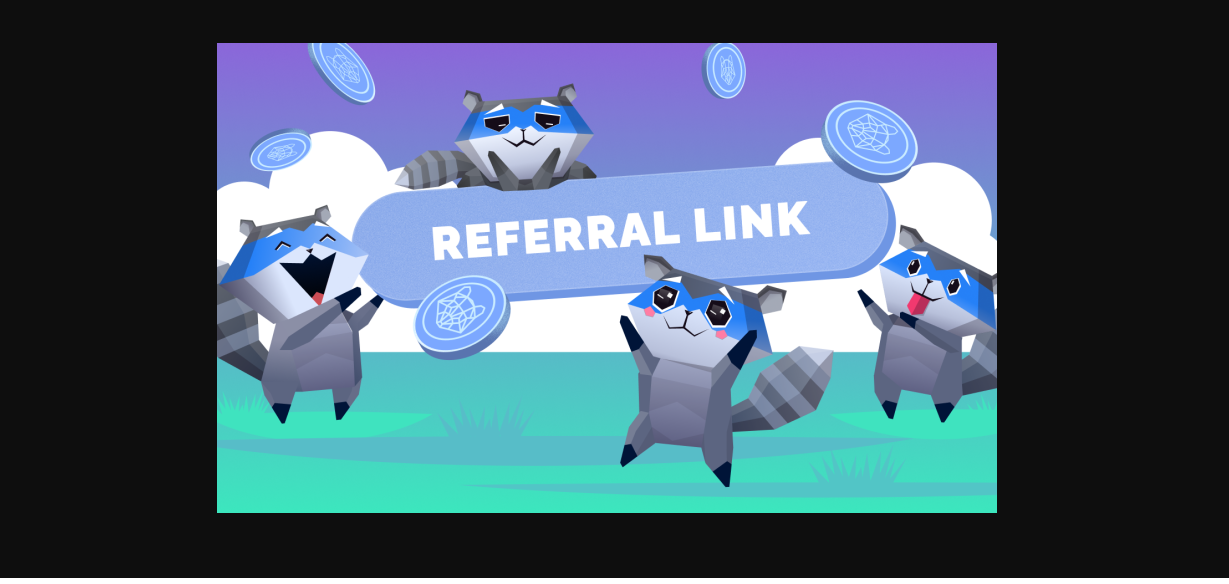 You can earn free cryptocurrency by recommending platforms and services you already use. A lot of cryptocurrency projects run generous affiliate programs and are ready to pay you in crypto for intiving new users to their platforms. Here is a list of the best legit crypto earning apps with lucrative referral offerings.

XT.com is a large cryptocurrency platform that poses itself as the world's first social infused exchange. Its services primarily revolve around offering crypto trading pairs. XT.com also allows users to create their own communities within the platform, connect directly with other users to cooperate, and even develop businesses. For bringing new participants to the platform, XT is ready to reduce your transaction commissions by up to 40%.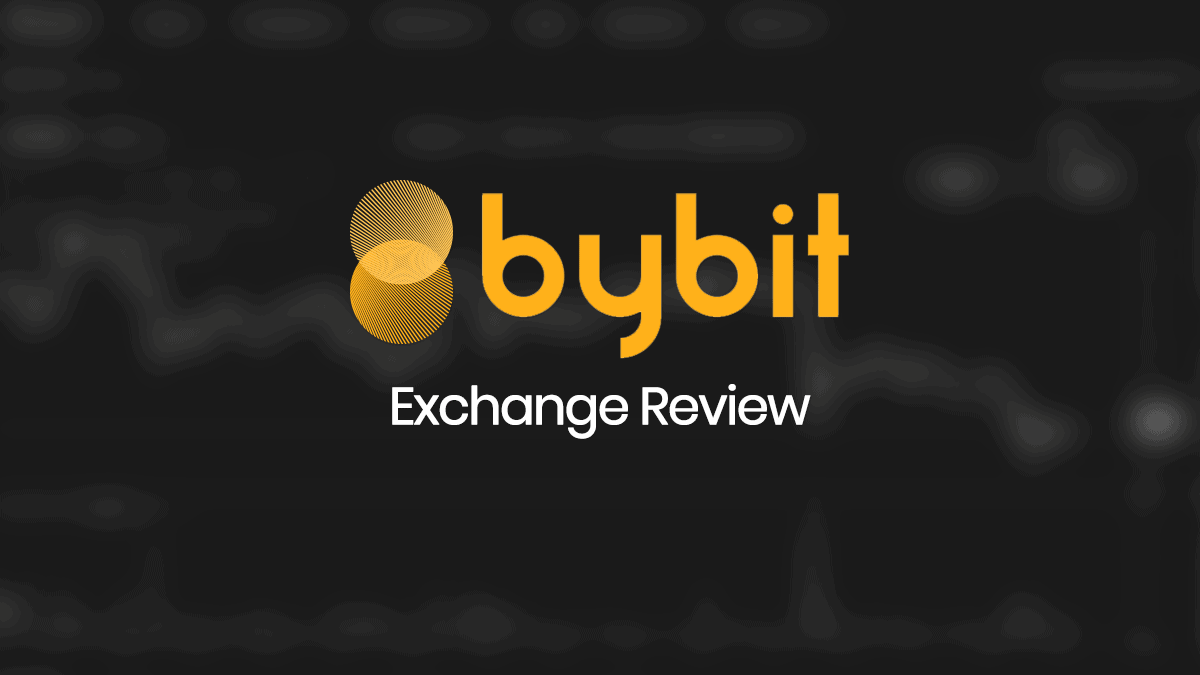 Bybit is a well-known name among crypto investors worldwide, with a huge user database exceeding 5 million people. The platform claims itself to be a one-stop crypto hub where you can buy, sell, trade, and earn crypto. To reap Bybit referral rewards, you need to invite your friends to create a Bybit account by sending them your exclusive referral link or QR-code. You can earn from 20 USDT up to 250 USDT from each registered and qualified referee (a person who has started trading on the platform), depending on their trading volume.

Binance is one of the most popular and trusted crypto exchanges in the world. It is so big and well-performing that it has even built its own blockchain (Binance Smart Chain), so Binance can now provide technical infrastructure for other crypto projects. Its referral campaign is also among the best. When you share your referral link with your friend, and they create an account on Binance and deposit at least $50, you receive a 100 USDT cashback reward. Woot-woot!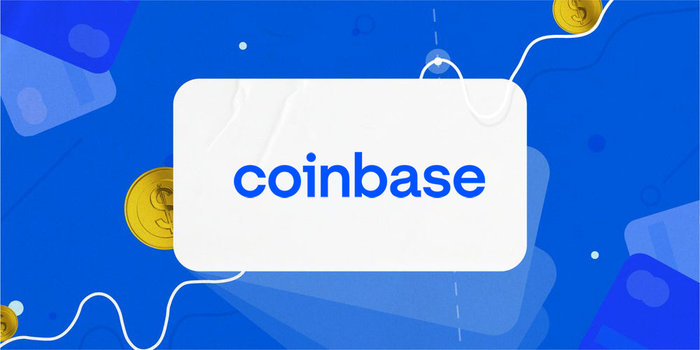 Another serious player in the crypto exchange industry, Coinbase is ready to provide a solution for any of your crypto-related needs. It is an extremely popular cryptocurrency trading platform where you can access all sorts of crypto trading and investment solutions. When your friend joins Coinbase using your link and makes an eligible trade, you receive a crypto bonus. The bonus amount can though vary from time to time and by country. To reap referral rewards, you must invite residents of the same country as you, otherwise, no compensation for your invitation activities!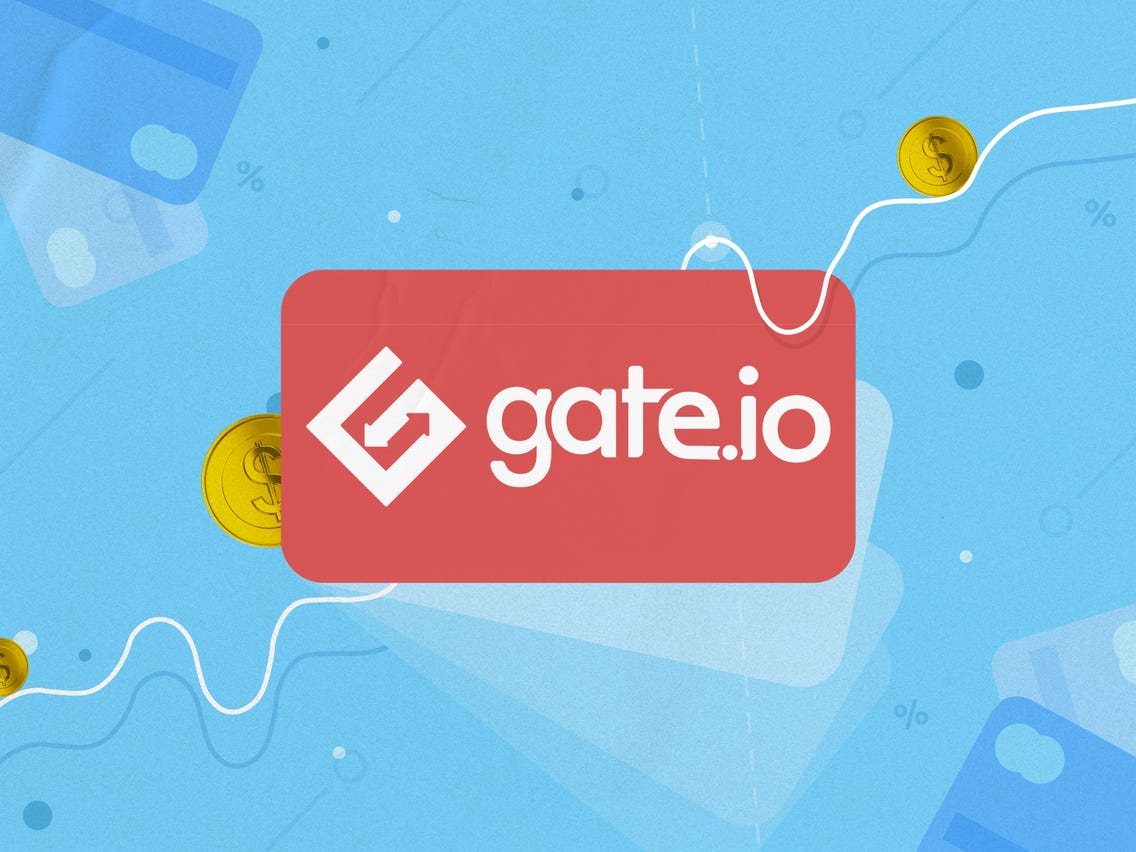 It is a prominent cryptocurrency exchange offering over 1400 cryptocurrencies & stablecoins for trading. Gate.i.o is also known as a friendly listing solution for emerging cryptocurrencies, and it allows users to trade small and lesser-known digital assets. By helping the platform to enrich its client database, you can enjoy up to 60% on trading commissions & 10% on sub-affiliate's income.
The Best Crypto Earning Apps: Learn-and-Earn
A legit way to earn cryptocurrency for free is learning about cryptos. Many platforms will pay you free tokens for improving your knowledge in the crypto field. Not only do you become more knowledgeable in the crypto subject, but you can also make a pretty penny out of the process!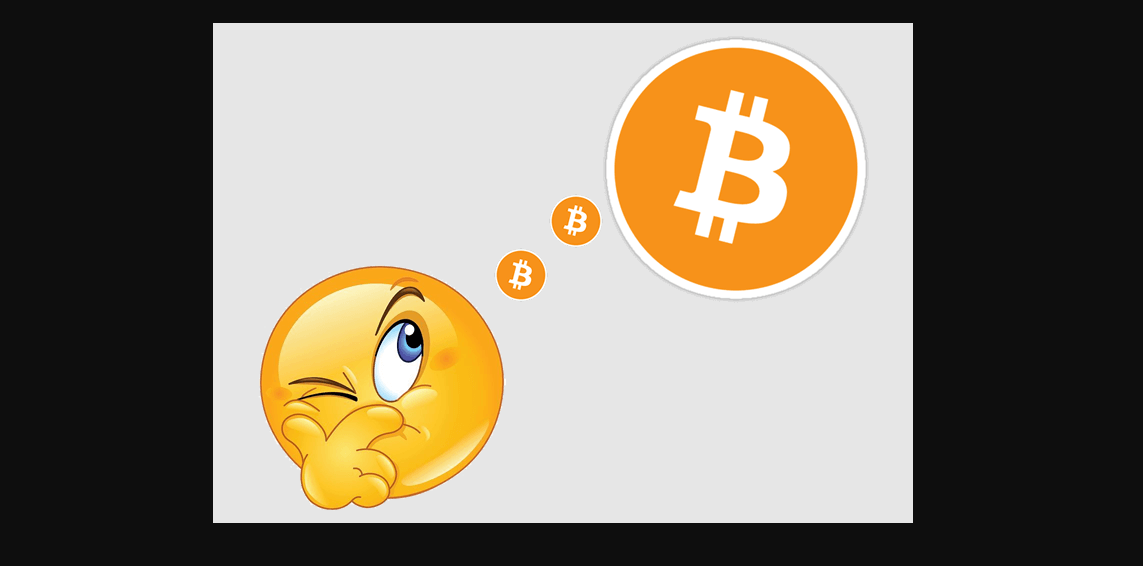 Here is a selection of the best apps to earn free cryptocurrency via learning.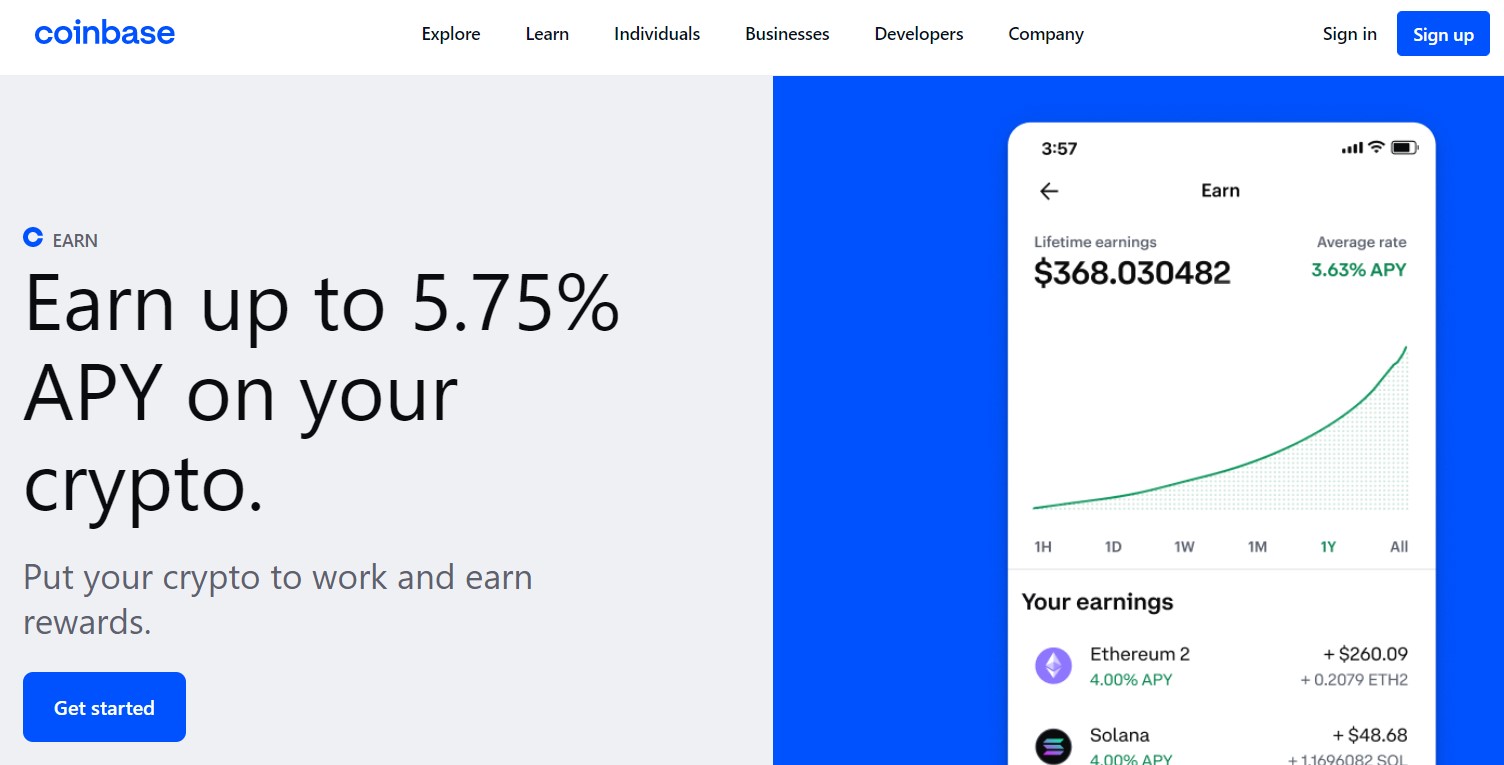 A cryptocurrency exchange behemoth, Coinbase, of course, has a handy learn-to-earn program, allowing you to take free courses and quizzes. Upon studying a particular course, you need to pass the final quiz. Successful quiz completion results in free crypto rewards.

Another locomotive in the crypto industry, Binance offers a great learn-to-earn initiative that encourages users to expand their knowledge of blockchain and crypto in return for Bitcoin rewards. Participation is only available for new users who have completed Identity Verification. After studying all education materials, a user needs to complete a quiz. Failure to answer all the questions in the quiz correctly deprives you of the opportunity to earn crypto rewards for free.
BitDegree is a leading crypto education platform, helping people learn about cryptocurrencies in the virtual universe (learnoverse). The platform offers various courses to earn tokens for free via learning. To grab free crypto rewards, you need to study all the educational materials within a given course and take a final quiz. If you succeed, you will get "LearnDrops" – the rewards proposed by the sponsor of a particular course. These LearnDrops can be NFTs, free cryptocurrency, or vouchers.

Cake DeFi is a liquidity pool platform that allows users to earn passive income through staking (staking is locking up a certain amount of crypto during a fixed period for a reward). The platform offers opportunities to earn small bits of crypto by completing fun lessons and quizzes devoted to cryptocurrencies.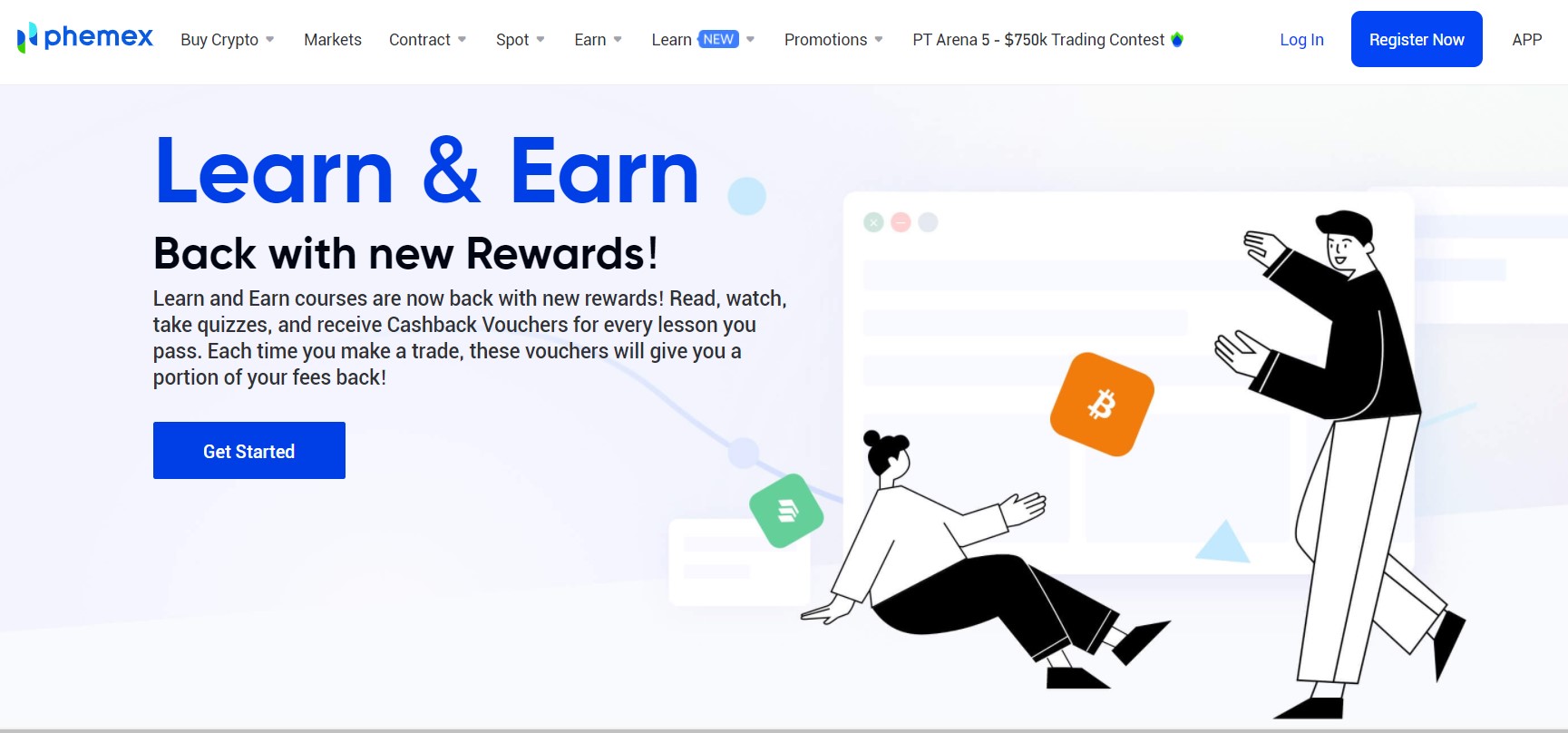 Phemex is a popular crypto trading and investment platform. Similar to Coinbase and Binance, it invites you to watch videos and complete quizzes to earn some crypto for free. For successfully finished quizzes, you will receive Cashback Vouchers. Each time you make a trade on Phemex, these vouchers will give you a portion of your fees back.
The Best Crypto Earning Apps: Write to Earn
There are many legit crypto earning apps that pay crypto to authors who create useful and interesting content for their audiences. If you know something about Bitcoin and have the skill for writing, check these platforms to earn crypto for free with your fabulous texts.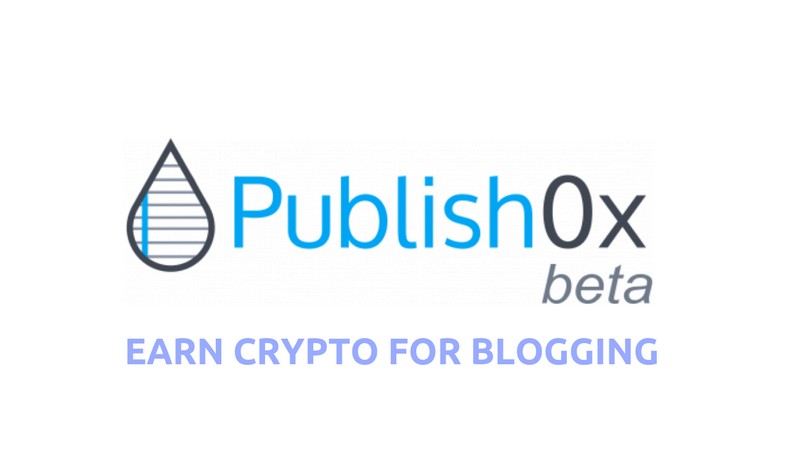 Publish0x is a crypto agnostic blogging platform that rewards writers in cryptocurrency for producing articles. While the topics originally mostly revolved around cryptocurrency and blockchain, today you can write about pretty much anything (appropriate) on this platform.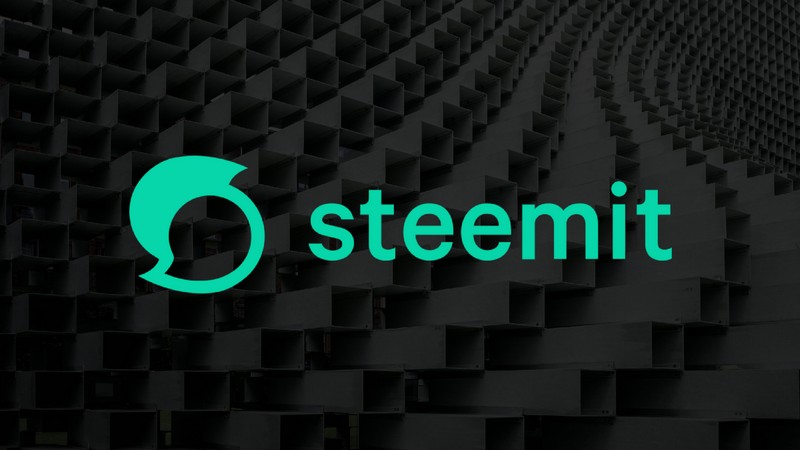 Steemit is a blockchain-powered blogging and social media platform where users can earn STEEM tokens for publishing and curating articles.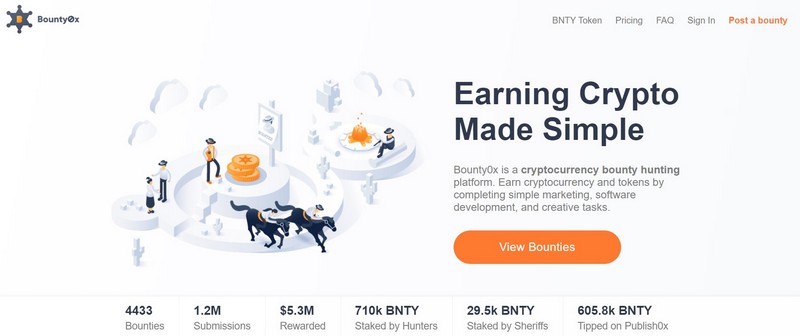 Bounty0x is a cryptocurrency bounty discovery platform. It offers opportunities to earn cryptocurrency and tokens for free by performing simple marketing, software development, and creative jobs. Writing and publishing tasks are also presented in abundance on this platform.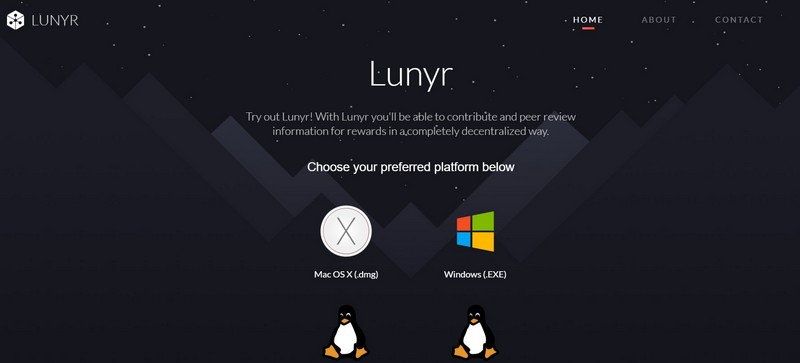 Lunyr is a blockchain-enabled collaborative encyclopedia. Like Wikipedia, Lunyr allows you to contribute your own content to the platform if you have some valuable knowledge in specific fields to share. Your contributions are compensated in the form of LUN tokens.
The Best Crypto Earning Apps: Bitcoin Cashback
Certain crypto earning apps will give you crypto back while shopping online. This is called Bitcoin Cashback. Such platforms present reward systems that allow you to earn small Bitcoin rewards when you shop on the internet.
This is a wonderful way to make your buying habits more profitable!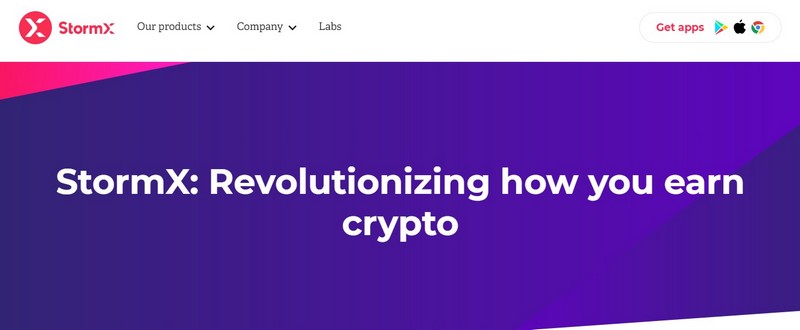 StormX is a free Bitcoin app and browser extension that allows you to earn crypto rewards in multiple ways, including via shopping. The project's mission is to let people earn crypto for free when they are buying goods through the StormX's partners. You purchase items using your fiat money and get a cashback reward in the form of $STMX tokens. The platform also offers staking opportunities and a generous affiliate program to increase your crypto earnings.
It is a great app to earn cryptocurrency from your spending. Lolli is a rewards solution that gives you free Bitcoin when you shop at your favorite stores. A legit way to earn crypto for free, Lolli asks you to install its extension on your PC browser and start ordering things you need online, be it coffee, groceries, clothes, etc. You earn free Bitcoin when you complete a purchase via Lolli. The extension partners with thousands of top online marketplaces, including Amazon, Ebay, Microsoft, and more.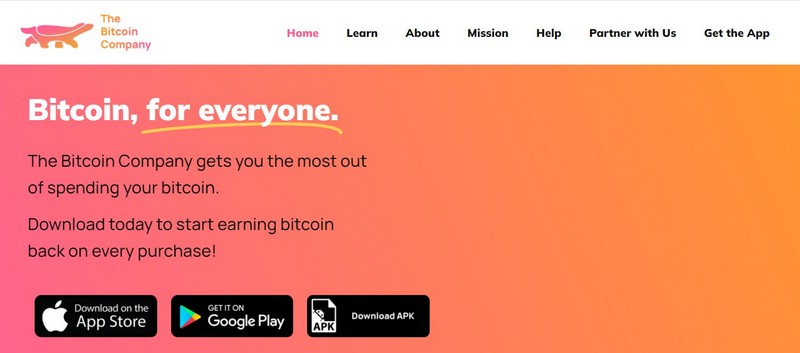 The Bitcoin Company is a free satoshi app that gives you fractions of Bitcoin back for your shopping. It is a very unusual app because it gives you satoshi primarily for buying gift cards from the company partners (which are numerous though). It also has a referral program that pays you up to 1,000 satoshi per referral! Visa cards are coming soon to expand the Bitcoin cashback capability of The Bitcoin Company.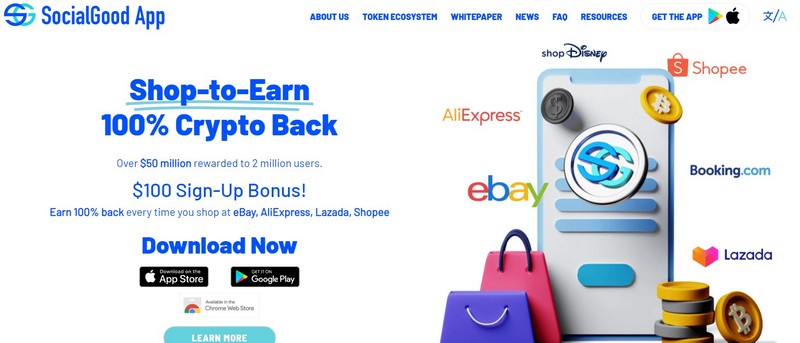 A marvelous crypto reward application for Android and iPhone, SocialGood App pays you some money back in crypto when you shop at eBay, AliExpress, Lazada, Shopee, Flipkart, and other reputable online supermarkets. Rewards are provided in the SG cryptocurrency that is listed on major exchanges and is exchangeable for BTC and USDT.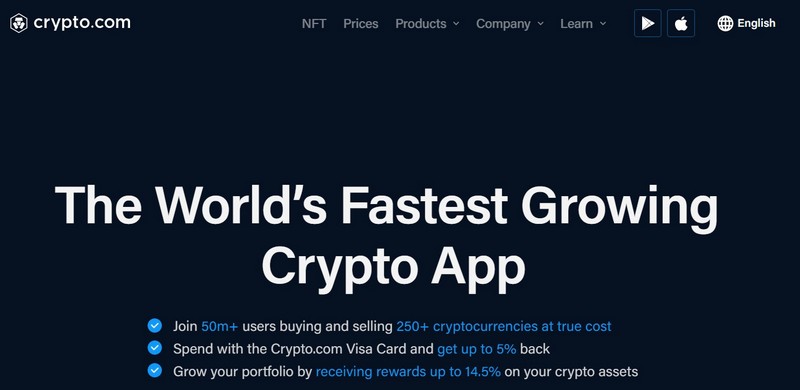 Crypto.com is a well-famed online decentralized exchange offering a multitude of opportunities to earn crypto. Apart from crypto trading, staking, and investment products, it offers crypto VISA cards with varying cashback rates. Your VISA can be managed in the in the Crypto.com app that is available for  Android and iPhone smartphones.
The Best Crypto Earning Apps: Move-to-Earn
The concept of Move-to-Earn (M2E) is very simple. M2E apps allow you to monetize your physical activity or workout experiences with the help of NFTs, blockchain technology, and a smart device that can track movement (e.g., a smartphone, a smart watch or fitness tracker).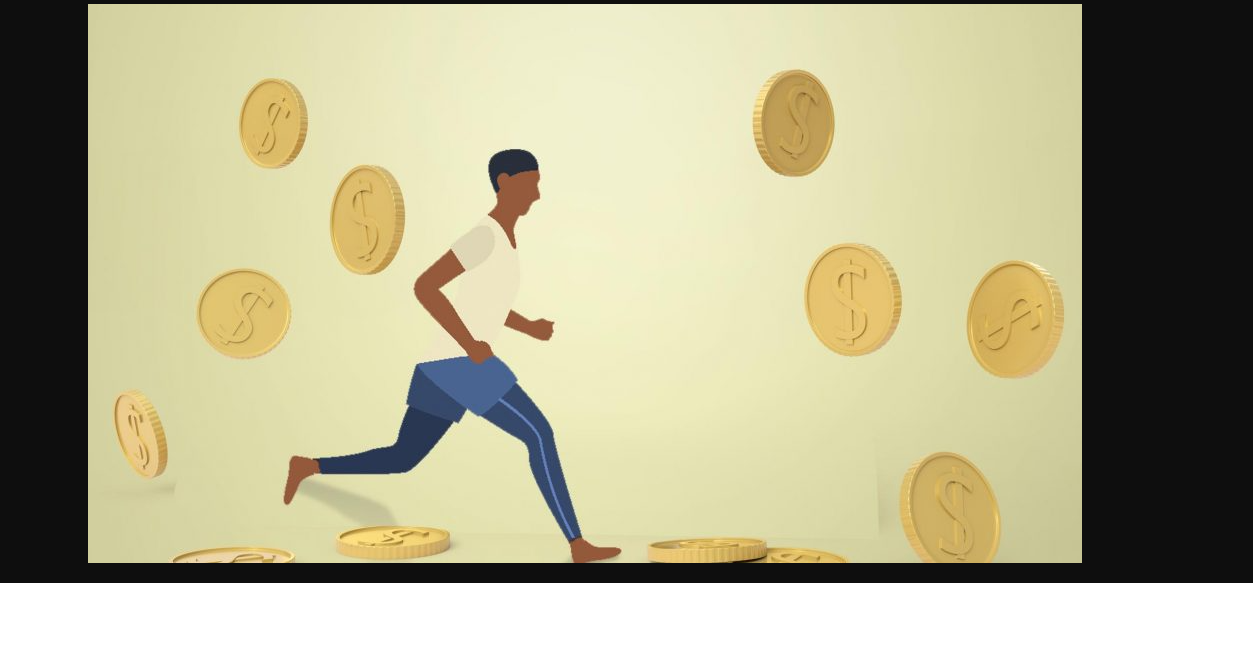 The most notable apps that give you free cryptocurrency for breaking a sweat encompass the following names: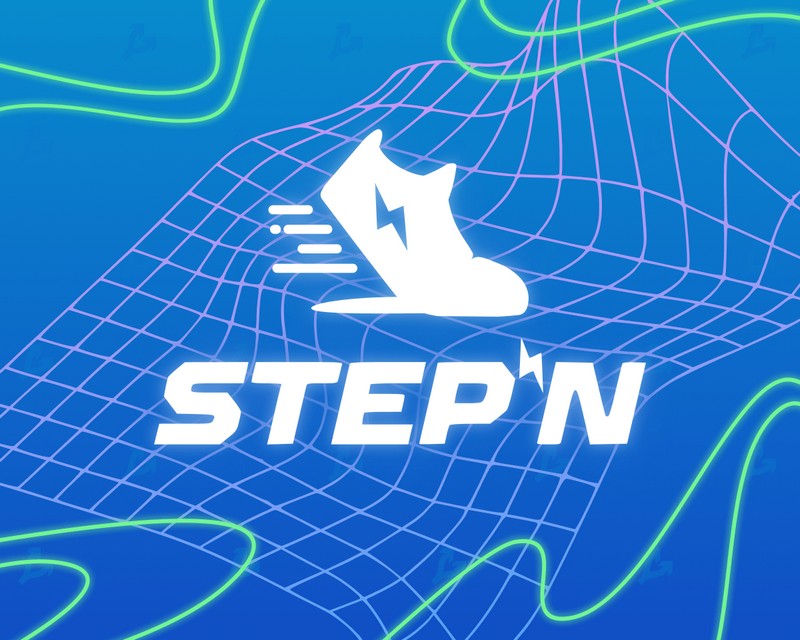 STEPN is a mobile app built on top of the Solana blockchain. People can earn crypto rewards for walking, jogging, or running for a fixed period. The reward is paid in the form of Green Satoshi Token (GST).
Dotmoovs is a crypto earning app that rewards people for practicing and competing in sports games and tournaments. The software is available for both Android and iOS smartphones. Dotmoovs is equipped with a complex artificial intelligence system that detects the movements of the human body and evaluates the person's physical skills to give free crypto rewards in $MOOV tokens. You just need to get your smartphone camera, and the app's clever AI algorithm will do the rest!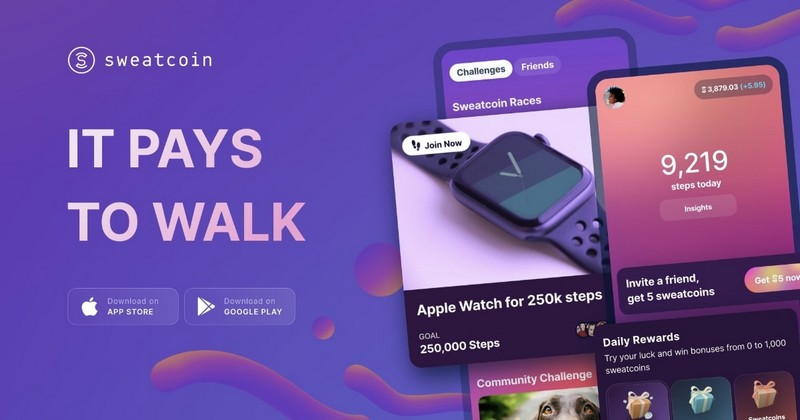 Sweatcoin is a free coin earning app that counters your steps and converts them into a currency you can spend on gadgets, fitness goods, services, and experiences available through the internal marketplace. You earn sweatcoins whether you exercise at home or outside.

In Dustland, users follow a mysterious story that unfolds like an audio book, except it's more than just a story. It's also a fun, fast, inspiring audio adventure game that incentives every player, or Runner, to move at whatever pace is OK for them. Dustland aims to become your fitness coach and movement tracker, which pays you crypto for the distance that you run, jog, or walk. So, put on your headphones and earn crypto for moving.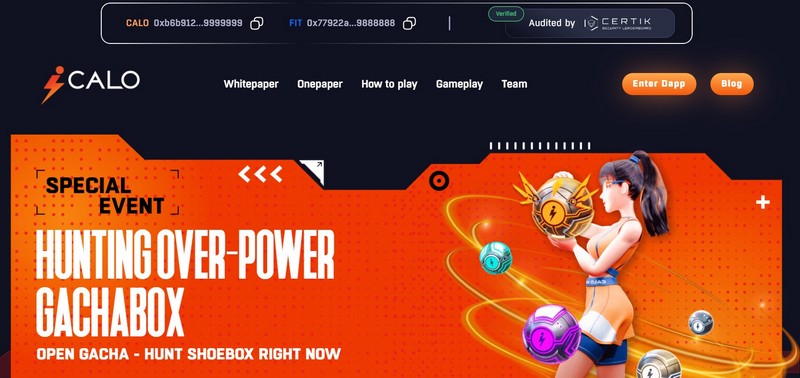 Calo Run is a blockchain-based game that encourages users to engage in sports activities. Players can use the energy generated from their physical activities to earn crypto and NFT rewards. You only earn crypto when you have an NFT sneaker and exercise with your GPS turned on. Sneakers can be purchased through the in-game marketplace.
Safety of Crypto Earning Apps
Crypto earnings apps for Android and iPhone are gaining traction all over the world because they allow for getting modest amounts of crypto in a fun and easy way. Yet a notorious problem with apps giving free crypto is that some of them still will not pay.Sometimes, even after hitting the payment threshold, your access to the platform may potentially be blocked.Other apps that let you earn crypto can actually be malicious software that pretends to be the best app to get free Bitcoins, but it only infects your device.Before using a crypto earning app, always check if it is secure. A trustworthy platform must have a good rating and lots of positive comments on popular app marketplaces and dedicated forums.
How to Choose the Best Apps to Get Free Cryptocurrency?
When looking for the best crypto earning apps, it is important to keep the next factors in mind:
Trustworthiness and transparency. Unfortunately, the crypto industry is brimming with all sorts of fraud, so researching the company and developers behind the app to earn cryptocurrency is vital if you do not want to run into scammers.
Adequate payout thresholds. The finest apps to earn crypto must establish pretty low payout limits, so that users can collect and withdraw their rewards within reasonable times.
Great user experience and intuitive user interface. Ideal crypto earning apps need to ensure a positive user experience by offering a lovely design and user-friendly navigation, so that a person does not waste precious time on getting acquainted with the functionality.
Poof of payouts. Nothing is more frustrating than not receiving well-deserved compensation for the time and effort spent. You should seek the confirmation of the app's reliability before using it. Real user reviews and ratings can tell a lot about the app's cash-out ability.
Great activity. A big user database and lots of action on social networks is a tell-tale sign of the app's commitment to users' satisfaction.
What to Consider When Using Apps to Earn Crypto?
The sad truth about apps that give you crypto is that they will not pay you as much as you desire. As a rule, these platforms pay you a small fraction of Bitcoin (called Satoshi) or a tiny amount of another crypto. Crypto earning apps are rather free-time hobbies than bulletproof methods to earn substantial sums of cryptocurrency.
Do not expect these legit crypto earning apps to give you a wealth of Bitcoin on a plate. Your best bet is to incorporate these apps into your current life instead of spending all your available time on them. Playing a P2E game when waiting in line, completing surveys when commuting to/from your work, and viewing commercial videos when you are bored are good examples of how to fit these crypto earning apps into your routine.
Then, every month or so, you will have a handful of extra tokens to add to your crypto balance.
Crypto Earning Apps: Pros and Cons
For an inexperienced person, getting into the Bitcoin industry can be a painful experience. Buying Bitcoin and other cryptocurrencies is risky because their price is ever-fluctuating and can move either downward or upward drastically and suddenly.Crypto earning apps allow you to start a Bitcoin journey without risk. Most platforms do not require any initial investment; instead, they reward you with tokens for performing simple and often enjoyable online chores. Better even, reliable crypto earning apps are available for Android and iPhone smartphones, letting you earn Bitcoin while on the go.
But the opposite site of the matter is that even the best apps to earn crypto will not make you a filthy rich Bitcoin billionaire. If an app promises to let you earn hundreds of Bitcoins for clicking a few buttons, it looks like a scam. Trustworthy companies generally make it clear about how much users can theoretically earn, and it is far not a huge Bitcoin reward.
To earn a notable amount of Bitcoin via crypto earning apps, you will need to put in some effort and time. But these small gains can be a great starting point for a big Bitcoin investment journey.
Comments