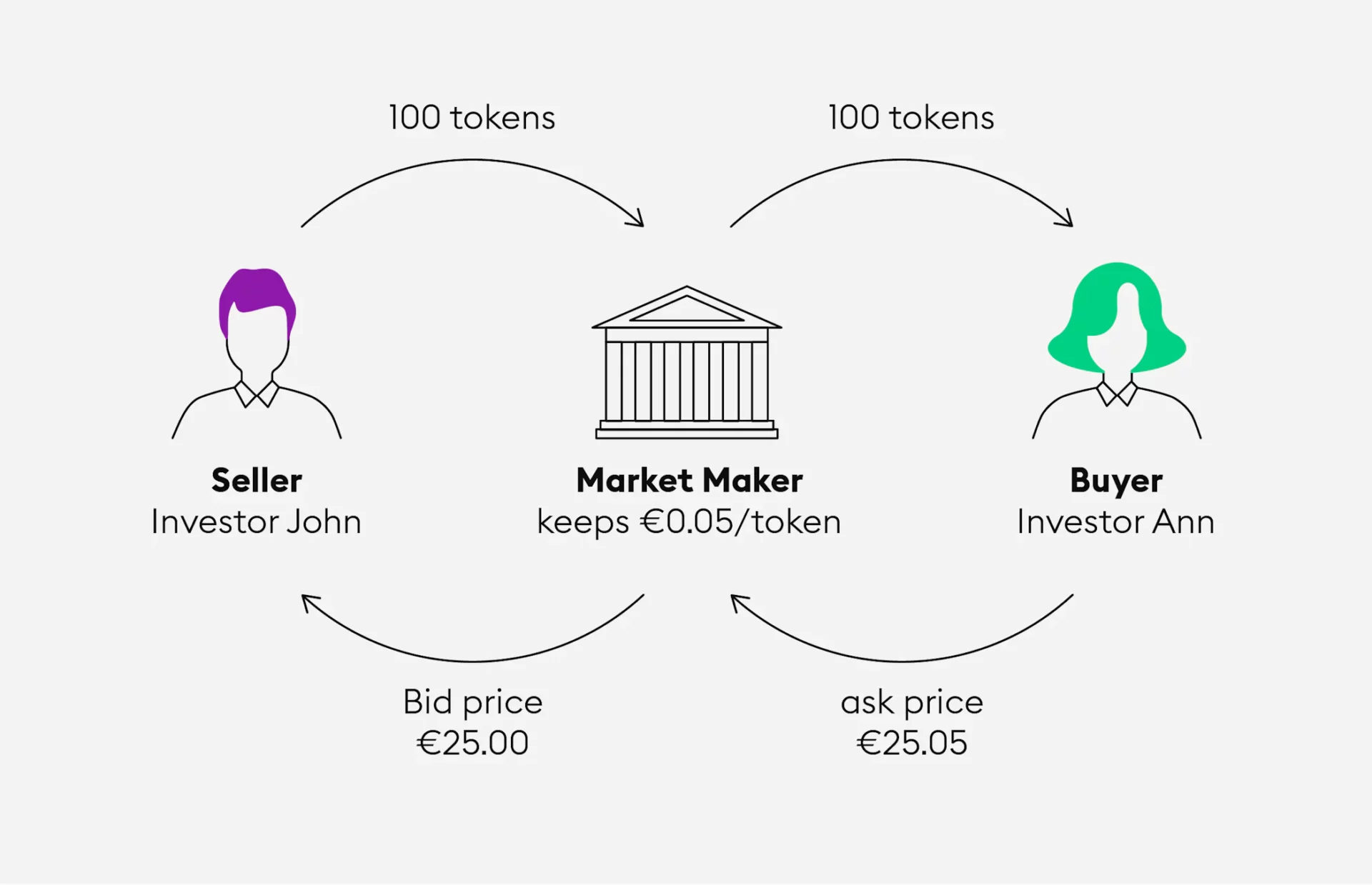 The market maker spread in the realm of cryptocurrency refers to the variance between the selling price (Ask) and the buying price (Bid) of a specific cryptocurrency, established or upheld by the market maker.Market makers are participants in the market whose primary responsibility is to maintain liquidity and ensure the continuous flow of trading on the exchange. They stand ready to purchase a cryptocurrency at the Bid (buy) price and sell it at the Ask (sell) price.
This concept delineates their profit and serves as compensation for providing liquidity to the market. Typically, as market makers adeptly aggregate supply and demand, the spread diminishes when there is high demand for a particular cryptocurrency.
The market maker spread has an impact on traders, as a narrower spread implies more advantageous trading conditions. A smaller spread translates to reduced trading costs and a narrower disparity between the buying and selling prices of the cryptocurrency. Moreover, the market maker spread can also serve as an indicator of market liquidity. A narrow spread indicates heightened liquidity, signifying that numerous buyers and sellers are willing to engage in transactions at similar prices.
Comments