The essence of earning cryptocurrency watching videos
A crypto faucet lets you earn bonuses in bitcoin or other coins for completing trivial assignments. A faucet is a metaphor for the fact that drops from a leaky tap will eventually fill an entire cup.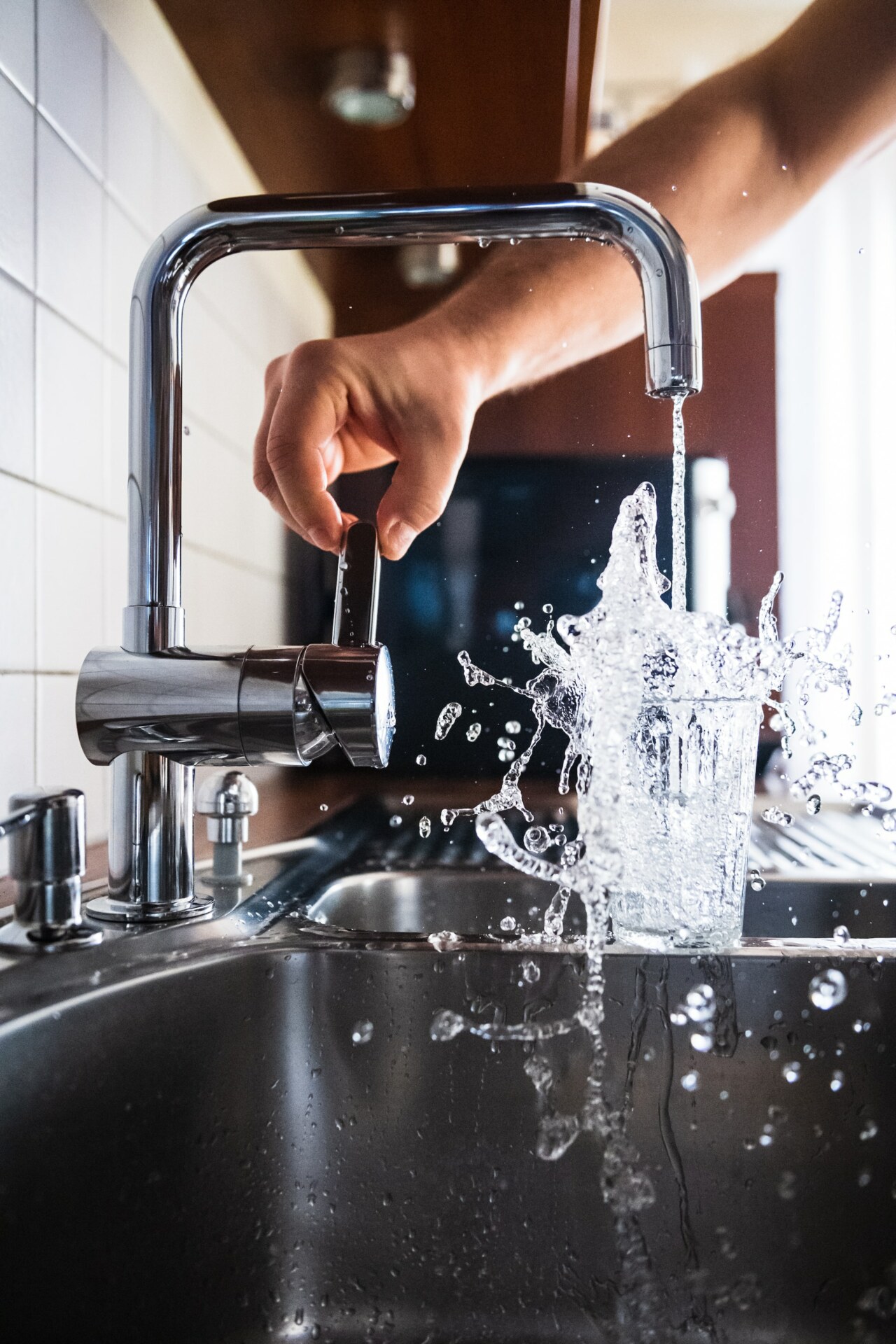 Participants are encouraged to finish a variety of tasks:
watch videos,
read articles,
watch commercials,
play games,
take surveys.
An individual is free to earn crypto by merely entering a website and staying for a while. Alternatively, ask your friends to sign up for the service and get coins for that. All tasks are comparatively straightforward, and the majority of people will manage these easily, albeit occasionally they might involve plenty of time.
Cryptocurrency faucets remunerate you with crypto coins for finishing basic and versatile tasks, including watching videos. Watch to Earn crypto is a type of genre that implies that a person earns project tokens for spending time watching vids. The list of such tasks is actually super long.
Watch video earn coin principle is a sort of bonus that attracts more customers to the website. No special abilities are required, but one will need patience, free time, minimal knowledge of English, and a digital wallet. Now some projects use faucets as an effective marketing strategy.
Even before the emergence and popularization of cryptocurrency assets on the Internet, earning from video advertising was popular among newcomers, although, at that time, users were receiving funds in the form of fiat money. With the rise of crypto, most of the advertising resources, enabling one to make money on the Internet surfing, have switched to cryptocurrency, as this digital money is characterized by the ability to preserve the anonymity of the holder.Surfing for bitcoins as well as earning free bitcoins by watching short videos is the simplest and fastest way to start earning your very first money online without investing.
How much bitcoins can I earn
Before you go ahead and earn crypto by watching videos, you'll need a bitcoin wallet. Nowadays, there are a lot of software options for any kind of PC operating system, mobile devices, and websites.
So, how many bitcoins can I earn? There is no clear figure, platforms may pay from 2 to 1,000 satoshi per task.
Almost all faucets organize online lotteries, in which you may win from 100,000 to 1,000,000 satoshi, but you may also lose your last 100. Payouts are directly conditional on the time the user spends on the task and their activity. And the income from some faucets may be more than from others for the identical amount of time.With a view to earning satoshi watching videos, you have to sign up for one of the intermediary sites. These are exchanges where advertisers publish tasks (for example, to visit the site or watch videos), and the users perform it and get a small fee. A significant amount will be accumulated by viewing a large number of ads every day.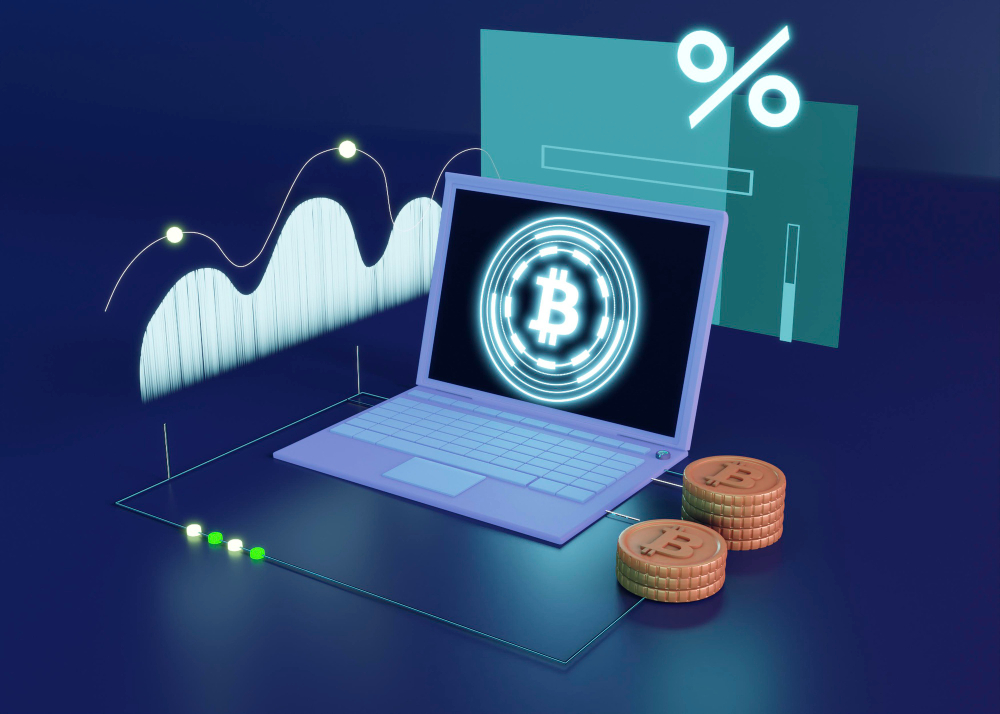 If a member wants to earn more, they should sign up for several platforms in the same period. Every year there are progressively more legitimate sites that grant an opportunity to earn cryptocurrency by watching videos. Different venues offer contrasting incomes. For example, some even propose a premium subscription besides the standard one, allowing you to generate more revenue by watching videos.
What makes a good platform to earn free crypto by watching videos?
It is a challenge for a newbie to sort out the honest and unfair bitcoin faucets. Therefore, to avoid falling for scammers, keep in mind 3 main signs:
There must be loads of advertising. Faucets earn from advertising; it is odd if there is no or too little of it. Most likely they represent deceivers, who soon will be closed, not paying out anything to the participants.
The site should have reviews on the Web: both positive and negative. If none or they are only positive, it means that they weren't written by real users. If there is more bad feedback about it - better not to get involved.
Not everyone can check the domain registration or the site's age, however, such information is the key: if a faucet was created a week ago, most likely, it will not bring much profit and will be closed soon. Better to give preference to the platforms which work for more than one year.
How watch to earn crypto platforms work
Some faucets are running on bitcoin, Ether, BNB, and many others. For example, bitcoin faucet users receive bonuses in satoshi, the smallest unit of BTC. So, how do such watch and earn crypto faucets work? Typically, cryptocurrency faucets are exceptionally straightforward, and simple to use. Members are offered to fulfill assignments of all sorts: watch videos, read articles, watch ads, play games, and take surveys.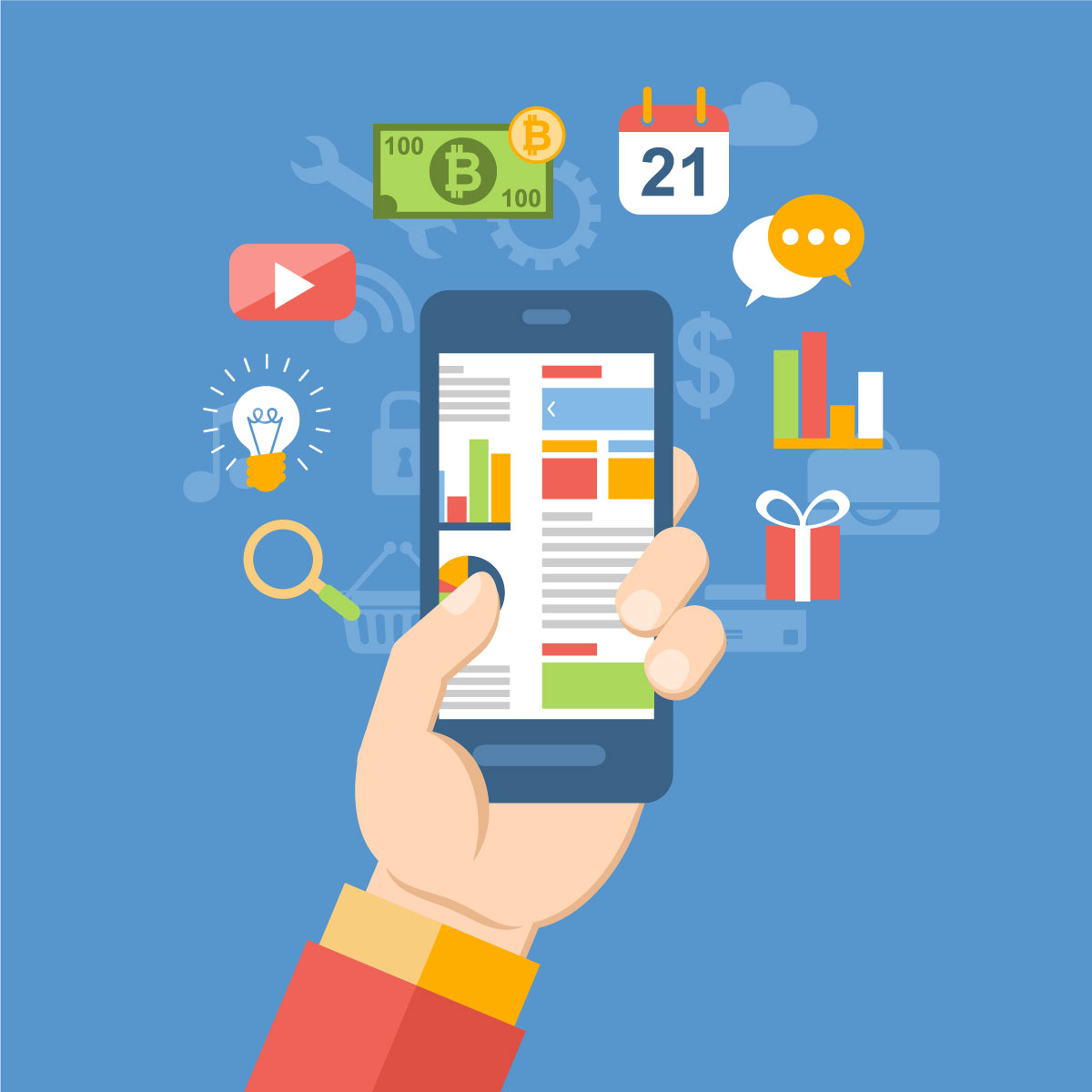 For the completed tasks, participants receive consideration of a small amount of cryptocurrency. It is expected that regular fulfillment of tasks from the crypto faucet will give an opportunity to accumulate significant sums.
Best sites to earn crypto watching videos
Extreme caution should be exercised, as many offers to earn free crypto by watching videos online often come from scammers. Sites or applications by cybercriminals posing as legitimate faucets have the potential to infect your computer with malware and steal important data. We recommend carefully researching the information and relying on trusted brands.
Free crypto for watching videos without investment will be dependent on the trustworthiness of the site. Therefore, it is necessary to focus especially on the selection of profit-making resources. In addition, there is no point in trying to earn crypto by watching from one resource - it is advisable to keep 10-15 sites at hand.
adBTC

AdBTC is a service for earning bitcoins by surfing sites. Clients should view ads for 20-60 seconds, for which they get some cryptocurrency. Units of payment are satoshi, which is part of bitcoin (1 Satoshi=0,00000001 BTC). You could become an advertiser and request to advertise your projects and websites. AdBTC pays an average of 30-50 satoshi for viewing ads per site.
BitTube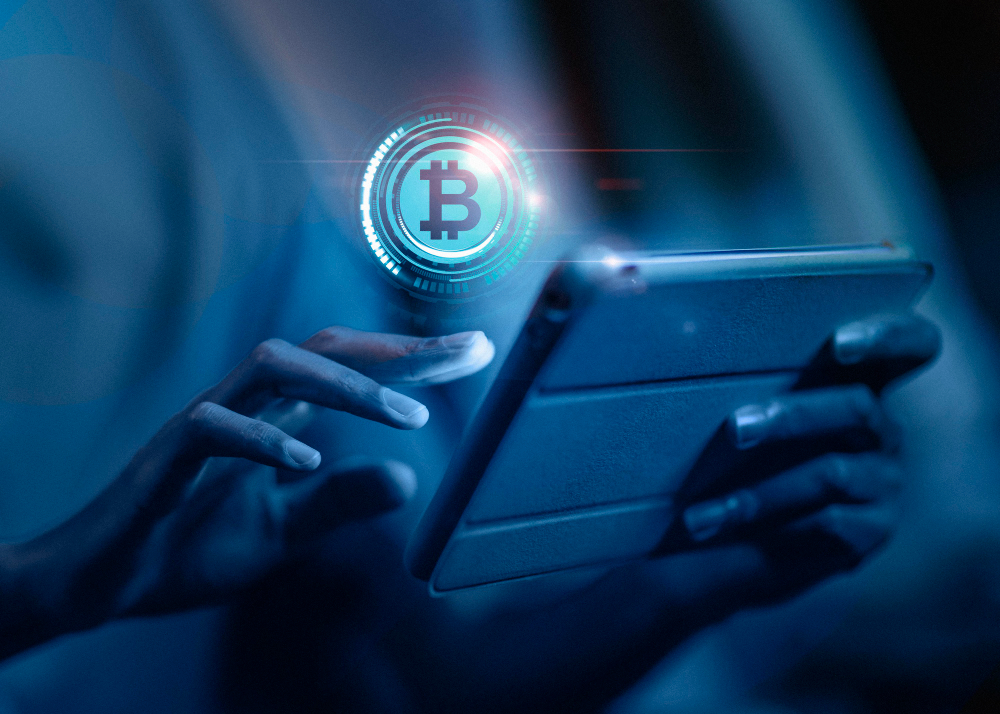 BitTube is a blockchain-based project that is supposed to take place of the YouTube video service. A video site with no ads runs on its own digital currency. It also lacks any centralized repository. Its goal is to abolish the necessity of advertising in pursuit of generating revenue. Rather, creators of content will be paid merely for creating and uploading videos. Audience members will also earn crypto by watching videos. Those installments are made in the BitTube platform's currency, known as Tube Coin. The BitTube platform runs entirely in a browser.
Brave Browser

The browser does not utilize computer hardware for mining. The income comes from viewing ads, which the browser unobtrusively offers to the user. Users of the browser Brave have the ability to get free crypto for watching videos when using it, and furthermore, to withdraw the received BAT coins to their wallet. To activate the earning opportunity, you need to go to the "Brave reward settings" section and move the slider to the "view advertisements" position.
For viewing one ad unit, which pops up in the lower right corner as a notification, we get about 0.8 BAT, which in terms of dollars is about $ 0.17-0.19, depending on the exchange rate of the coin. This means that for an hour, in the best-case scenario, you can earn about $0.95.
BTC Clicks
BTC Clicks is a pay-per-click platform. You earn millibitcoins there for clicking and viewing ads. 1 mBTC equals 0.001 bitcoins. Watch 10 to 15 ads per day maximum (unless you have a premium or a crowd of referrals), which greatly limits the potential yield. 10-sec ads will bring you 0,00005 mBTC, and 20-sec ads will bring you 0,00006 mBTC. If the advertising material is 30 sec long, you'll earn 0.00007 mBTC. The longest ad will get you 0.00008 mBTC.
Coinbase learning center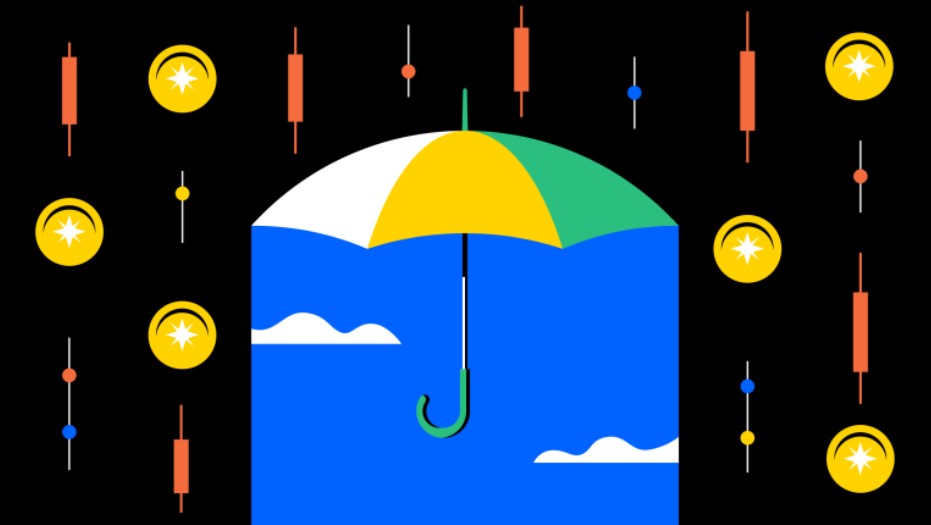 The service offers you to earn crypto coins by learning it. Learn how different cryptocurrencies work and get a little bit of each one to try for yourself. There are various lessons on the site's page that tell you about cryptocurrencies for which you get paid in the coin you learn. After each class, a short quiz will be offered to test your knowledge. Every time you pass the test, you'll get a cryptocurrency to your Coinbase account. You can earn from 3 to 4 coins like XCN, GRT, or GAL.
Coinmarket cap learning center
The platform allows you to get crypto assets in a very engaging, risk-free manner by attending classes and testing your knowledge. Unlike Coinbase learning center the amount of possible earnings is not specified, but the choice of cryptocurrencies for studying is far greater than on Coinbase.
Cointiply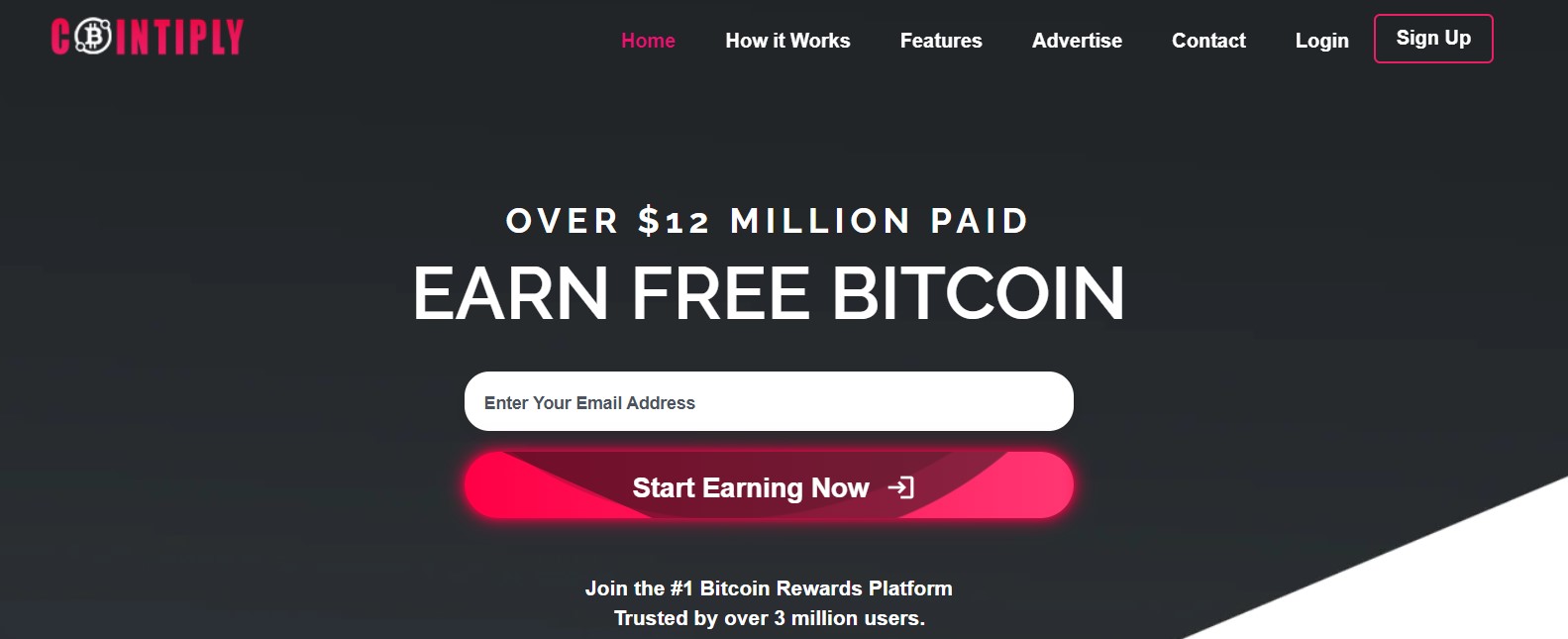 Cointiply is a faucet whose customers get paid bitcoins to watch videos, also to perform other certain actions: solving captchas, watching vids, surfing the web, and even socializing with other participants. Bonuses for logging are also available, also prizes for daily use of the faucet. Additionally, you make money by inviting people to the platform. The main unit of payment at Cointiply is Coins. You can earn from 10 to 110 Coins (100 Coins = 0,01$) per one task.
FreeBitcoin
Freebitcoin is a site for the ones, who crave to earn crypto videos watching. There is no cost to make money, without any deposit. The registration of the account requires an email and a password. The service has been operating since 2013, has more than 50 million registered users, and includes several products: bitcoin faucets, lotteries, games, etc.
Freebitcoin faucet pays every hour, to get it you need to solve the captcha and press Roll. Depending on the number you roll, you can get a certain amount of BTC. The minimum amount is 0.0000001 BTC if the number is between 0-9885. The maximum is 0.00982801 BTC if the number is 10,000. Additionally, you can get 2 lottery tickets and 2 bonus points. You can earn from 0.0000001 BTC to 0.00982801 BTC per task.
GrabPoints
On GrabPoints pages, you'll get actual prizes for watching videos, completing surveys, or trying out video games. GrabPoints is probably among the most popular places to earn supplemental revenue through these activities. The platform pays for accomplishing particular activities. It features numerous sorts of paid assignments and employs its own internal currency. Members can earn prizes after completing assigned activities. It additionally runs several other mechanisms to increase income. Displaying ads within the platform is one of its highly popular options.
Instagc
It's a whole platform with a variety of money-making schemes. After registration, you fill out a profile and start working. The platform suggests plenty of opportunities to make money, from surveys and various tasks to games and quizzes. You may also watch videos and earn cryptocurrency. Points are credited for the assignments. 100 points are $1. For activity, at the end of the week, you get bonuses.
iRazoo
iRazoo is a platform that provides quite a few options for you to earn crypto by watching videos, participating in surveys, downloading apps, and playing paid games. The page is free, secure, and has a very easy-to-use interface. There's also a referral system that increases your income. You can earn 25 points for uploading an image, whether it's a person or an avatar. You earn 25 bonus points for watching a video of just over 1 minute. When you earn 3,000 iRazoo Points, you can exchange them for your first reward.
Odysee
Odysee website enables clients to watch videos for crypto. This project pays users handsomely for doing simple things like this. It is literally enough to devote a couple of minutes a day and earn extra income. By the way, there is actually not necessary to watch videos till the end or for a definite duration, as it is customary in such projects. Just open the video and watch the first 2-3 seconds of it then you will receive your commission. Remember to visit the Rewards section more often and get extra bonuses.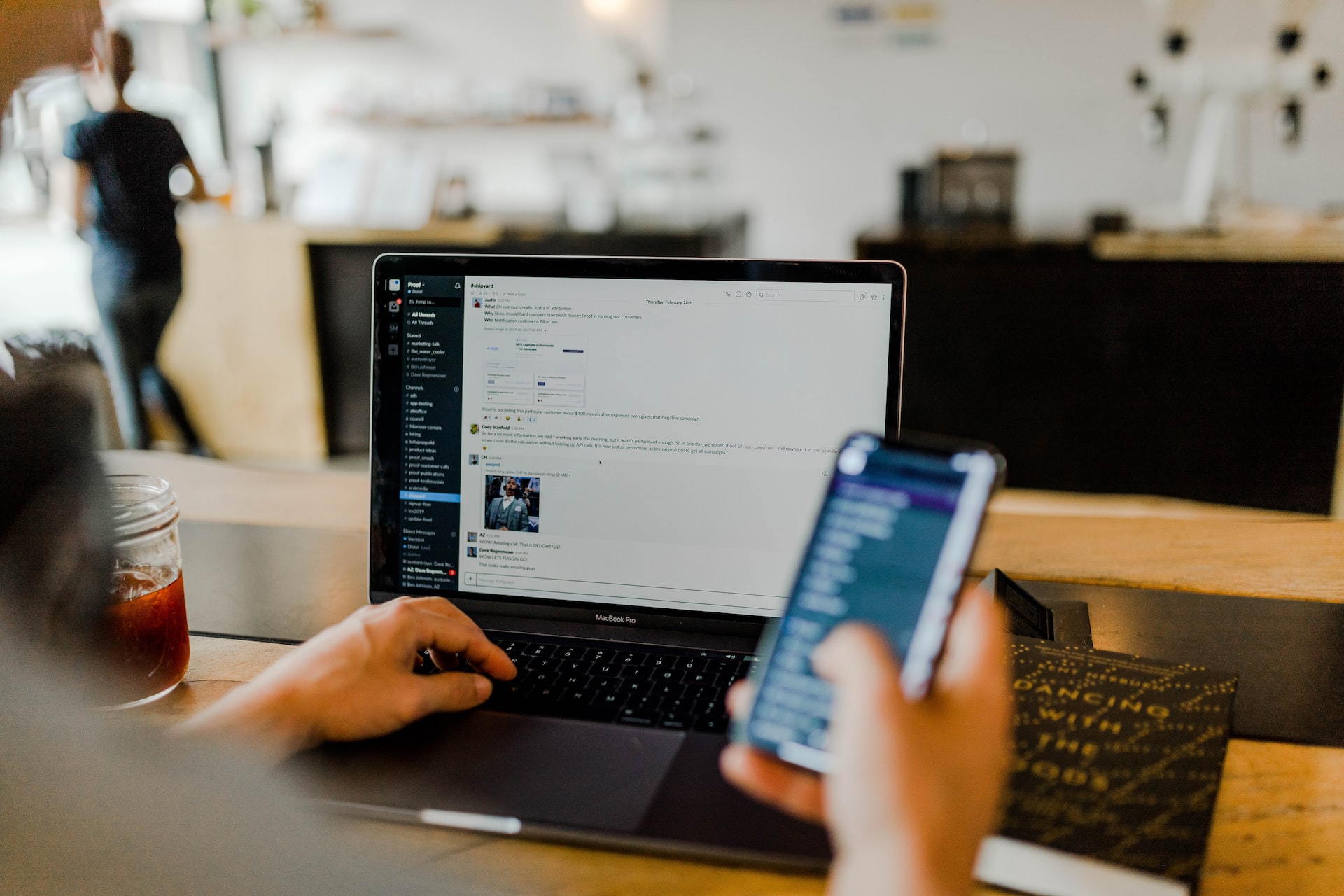 The currency you'll be earning for your views is Libry Coin (LBC). Its price has been rising lately, so it's a good time to watch the videos. You'll get a daily random reward from 0.2 to 100 coins for watching the videos.
Permission.io
Permission.io is a cutting-edge promo platform that rewards you with ASK coins for providing your data with your permission and for taking the time to interact with the ads. The Permission platform gives away 100 ASK each to new users. Create an account and confirm your email to receive 100 ASK tokens for free, and you can earn up to 2,000 coins a day by watching short videos that are updated several times a day.
PlayNano online
Lots of experts consider NANO cryptocurrency as promising because it is growing in value.PlayNano online is a NANO cryptocurrency faucet.Here you may watch videos and earn crypto, and as additional ways to earn on Play Nano online you may:
Perform tasks and take surveys (Tasks & Surveys);
Invite referrals to the project (Affiliate Program);
Play games (Play, Bet).
You earn NANO cryptocurrency in the "Earn" - "Watch & Learn" section. Here you select the block "Nano Currency" and once again click "Watch & Learn".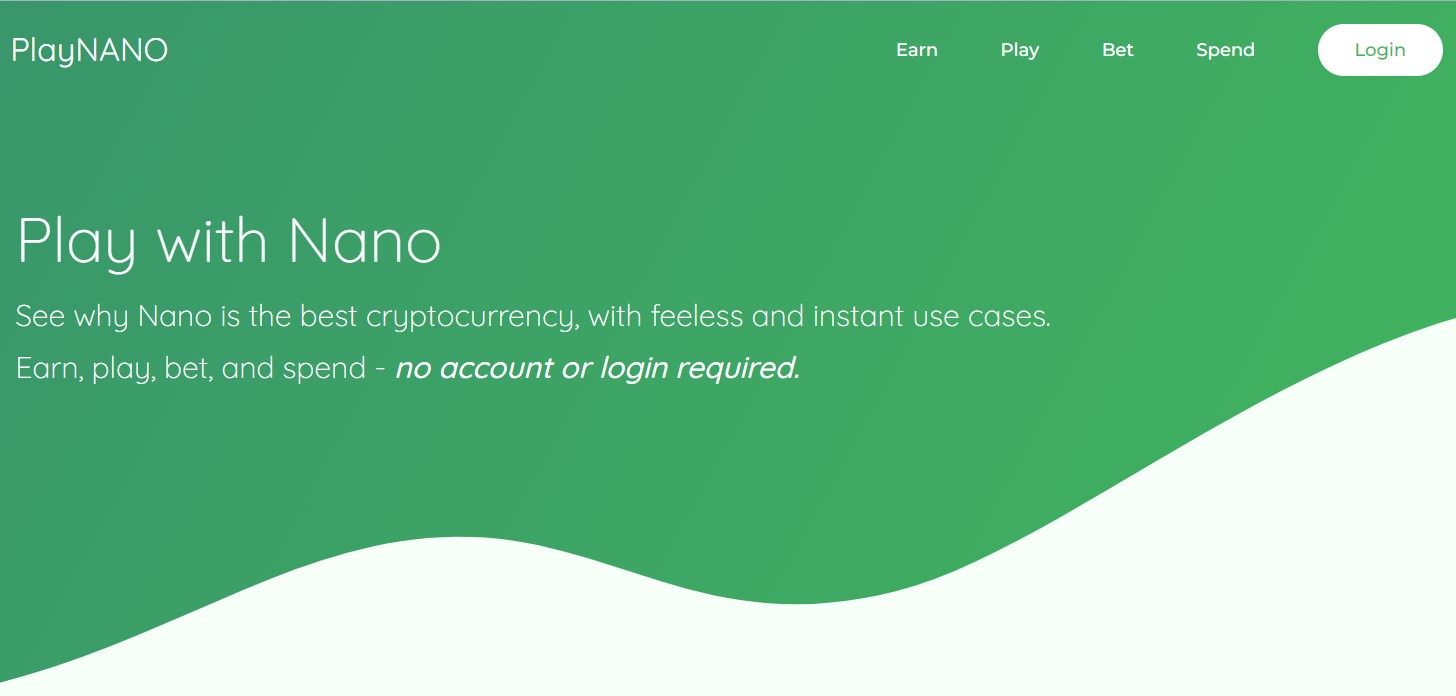 Then you will get to the article about Nano Cryptocurrency, and under it, there will be a Start Learning key. After clicking on it, you will need to watch videos to earn crypto (usually there are 5 or 10 of them) and, if you wish, study the material about this coin and the system in general at the same time.
Swagbucks
Swagbucks.com is a site ranked among the leaders in terms of the total count of users and the amount of remuneration paid out. The internal currency is SB (Swag Bucks). The Swagbucks platform provides daily opportunities to earn extra money.Feel free to consider whichever means of earning money you want:
Searching for information on the web,
Watching videos,
Playing games,
Completing partner assignments,
Scanning checks,
Inviting friends (referral program),
Daily guest bonus,
Free contests and giveaways Swagstakes.
How much can I earn? For instance, if you want to watch videos for crypto assets, watching a playlist that takes you about 11-12 minutes will bring you about 2 or 3 SB coins.
You-Cubez
A popular project with an original design. Links to view the content are presented in the form of cubes also there is an opportunity to create and sell your cube. You can earn money by browsing the so-called Cash Cubes, some of them appear and disappear. If you browse the site during the day you can earn up to 0.06 pounds.
You better use the first earned pound to buy your cube, increase its value at the expense of Cube Funds balance and sell at a profit. It is possible to get Cube Funds on your balance in many ways: to view 100 Standard Cubes per day, perform tasks, put your ref link in rotation, play games on the site, recruit referrals, etc.
ySense
ySense is among the top UK sites for earning money on the Internet. Earn money by taking paid surveys, and performing various tasks and offers ( logging in to other sites, testing various services, viewing ads, etc.).Residents of almost all countries over the age of 16 are allowed to work on this site. The ySense service offers you several ways to make money: completing surveys, and different tasks and earning through an affiliate program. Your earnings can increase if you use all three options.The average cost of surveys ranges from $0.2 to $5. Depending on the number of surveys passed and the time spent, income per month can be $ 40. If you work intensively to attract referrals, then the income can reach up to 200 dollars.
Comments