AdCoin is a self-serving ad network that converts attention into cryptocurrency. The platform shares with its users the revenue generated through digital advertising. AdCoin allows users to earn effortlessly digital assets (the AdCoin token) for watching commercials on smartphones.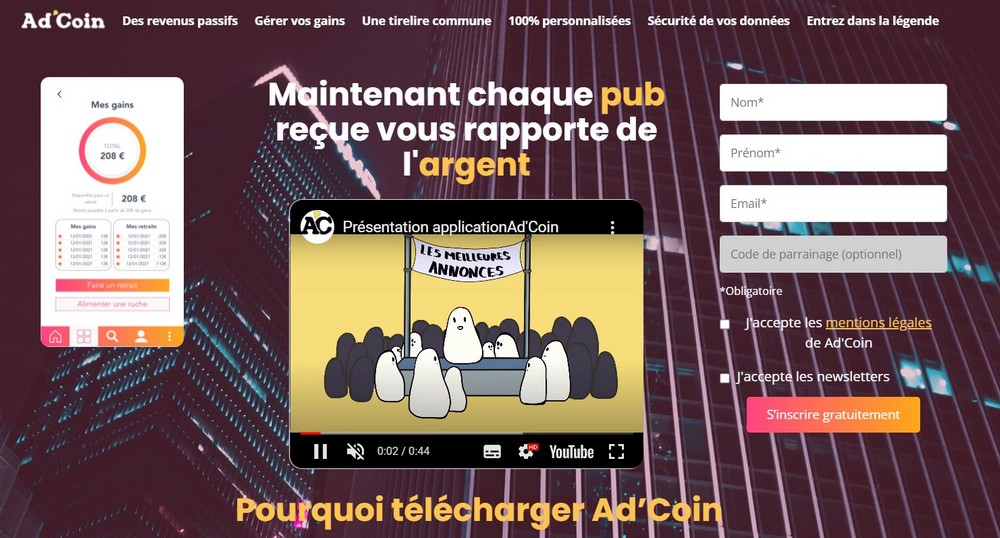 You need to download the app, register, and complete a short questionnaire to share your tastes and desires, so you can get started earning crypto via ad watching. Upon verifying your account, you will start receiving notifications on your phone on new ads and earn crypto with each new commercial watched.
Slice is another crypto-paying app whose idea revolves around the opportunity to monetize the browser experience. It works as a browser extension that lets you easily monetize the time and attention you devote to internet browsing. To earn crypto by watching ads, you need to install the Slice browser extension. As you surf the Internet, the extension will display advertisements on the pages you visit. Your earnings are provided in Slice tokens, which you can then send to the Bitcoin Lightning network or PayPal.
Permission is a tokenized Web3 advertising project where advertisers offer customers crypto rewards for their data and engagement. Fueled by the Ethereum-blockchain standard token ASK, the platform allows users to grant securely permission to advertisers and monetize personal data across the digital ecosystem.Through this platform, advertisers launch crypto-paying campaigns and incentivize users for participating and agreeing to share their private data. Users can earn crypto rewards for the personal details they choose to share as they interact with brands across the web.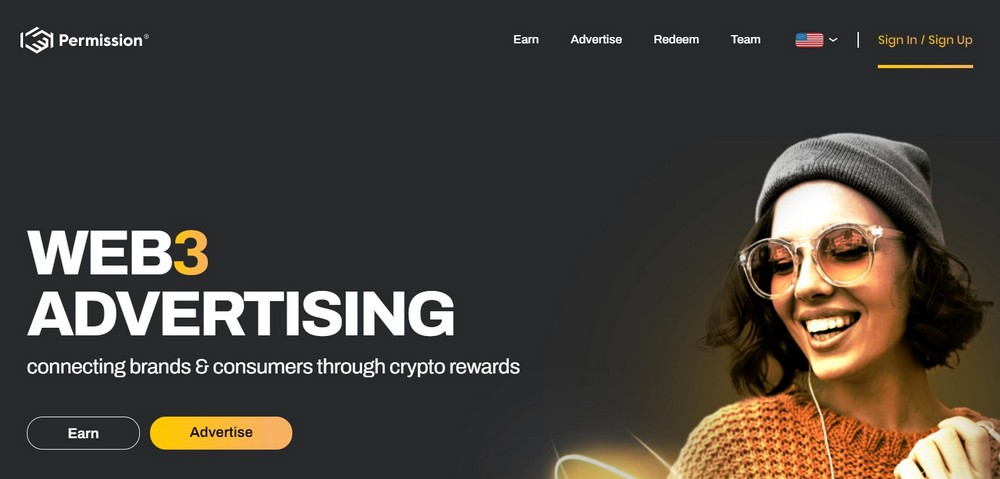 Crypto rewards are delivered in the ASK token that can be HODLed, traded, or spent on the official ASK Store for digital and physical goods. The project operates in the form of a browser extension that you add to your Chrome to start earning crypto through ad seeing.
Brave is a blockchain-powered Web3 browser that protects the privacy of user data. By default, the Brave browser blocks invasive ads and data-stealing cross-site trackers on every website you visit. But if you choose to enable the display of privacy-preserving, first-party ads, you will get paid in crypto for spending your valuable time on seeing video advertisements.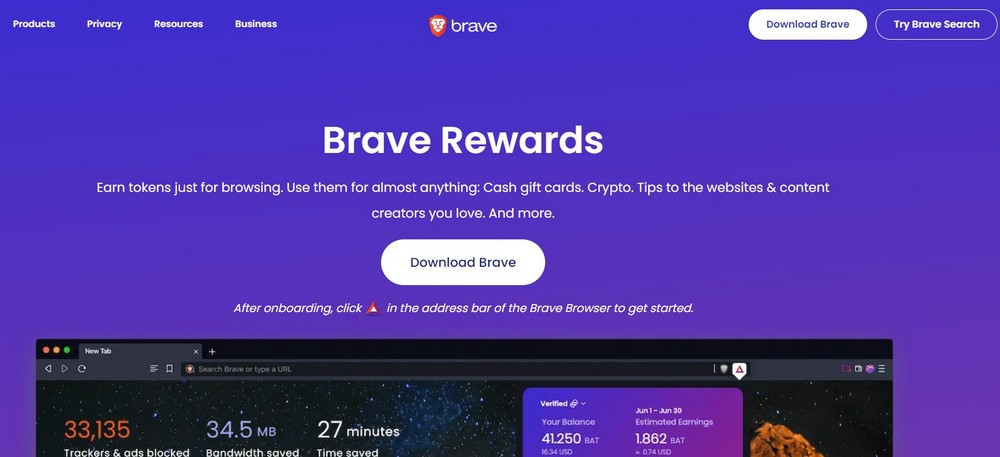 Crypto rewards are provided in BAT tokens that can be kept on the Brave Wallet that is built directly into the browser. BAT tokens can be redeemed for gift cards in popular marketplaces like Amazon, traded like any other crypto asset through an exchange, held for the long term to earn interest, or used as a payment in Web3 Dapps (decentralized applications).
An emerging crypto-paying project, Rewarded TV presents a blockchain-powered streaming service that leverages Theta Network P2P video, a decentralized video delivery platform. Along with allowing individuals to watch their favorite TV shows and movies without adverts or subscriptions, Rewarded TV also lets viewers earn crypto rewards for watching video content.

Rewarded TV is also the first streaming channel to use the Replay tracking system. Thus, Rewarded TV has become a proof-of-concept to show content makers and film distributors how video consumption tracking via blockchain can be a new method of earning income. Rewards are paid in RPLAY, a TNT-20 Theta token.
WatchAd is a watch-to-earn platform where you see commercials and get crypto rewards. The project is still under development, but everyone is welcome to join the Beta testing or participate in WAD whitelist.WatchAd presents a remodeled PoW (proof-of-work) cryptocurrency rewarding protocol, which is a solution empowering content makers and end-stream users in the digital marketing industry. With the WatchAd, users can opt in to receive marketing content, i.e. video advertisements in exchange for crypto rewards.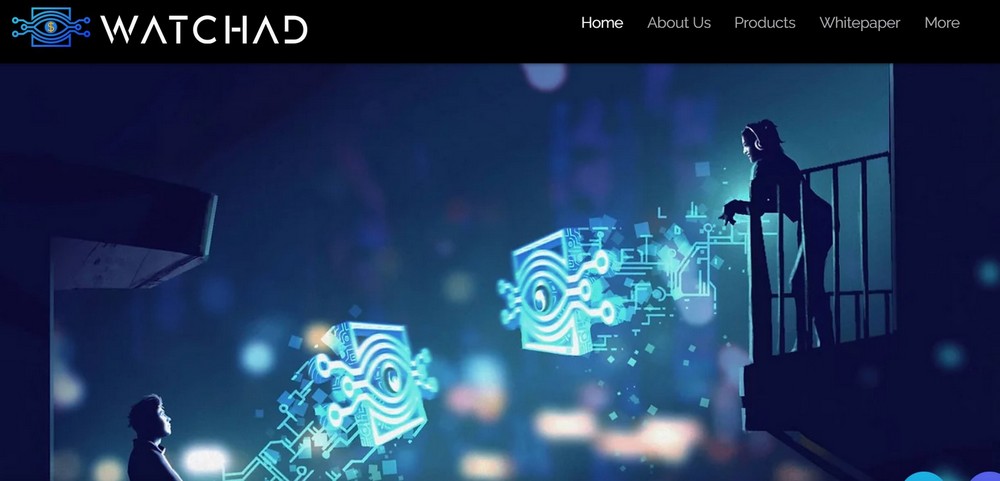 Since the size of rewards is positively correlated to the level of participation, the more time spent with WatchAd, the more cryptocurrencies (SOL/BNB/WAD) can be received. WatchAd introduces WAD as the project's unique token hosted on the Solana Blockchain, and it is a pre-minted token, and is available for valuations and investments.
Quicrypto is a mobile app for Android that is aimed to provide the quickest and simplest way to earn crypto rewards, without being exposed to any financial risk. Using Quicrypto, you can earn Bitcoin rewards for completing easy tasks, playing crypto games, taking part in surveys, and watching ads.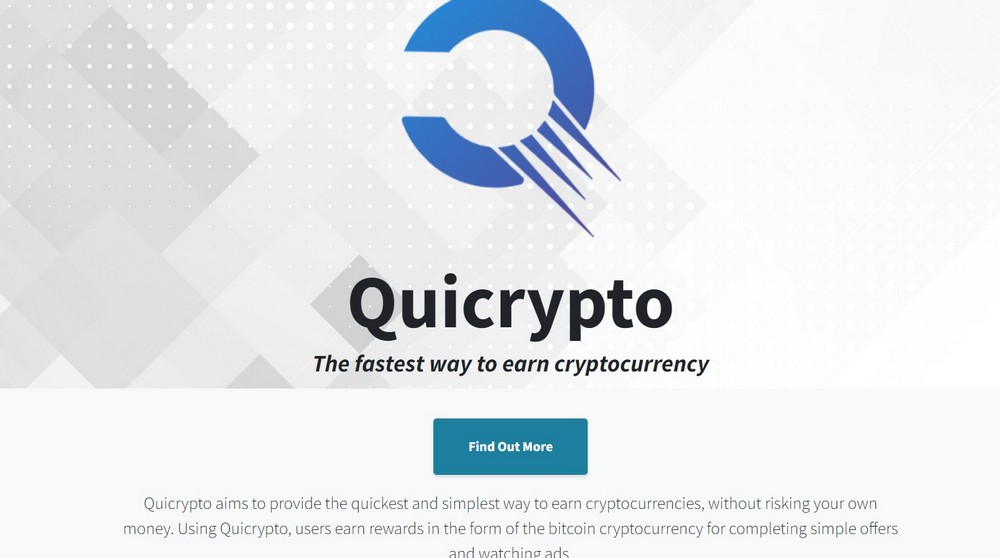 Earning Bitcoin through Quicrypto is much easier than mining the cryptocurrency on your own. You complete easy crypto-rewarding offers and collect points. When you have enough points, you can claim them for Bitcoin or other popular cryptocurrencies.
Timebucks is a mobile app that lets you get paid for clicking links, watching videos, and completing tasks. The platform is ready to compensate your time spent on posting on Facebook, viewing slideshows, playing games, installing apps, answering surveys, and doing micro tasks – say, all the things you would normally do over the Internet without being rewarded for your effort. Payment methods are different, and you can choose to withdraw your rewards to your Bitcoin wallet along with Payeer, Skrill, Neteller, AirTM, TangoCard, and Bank Transfer.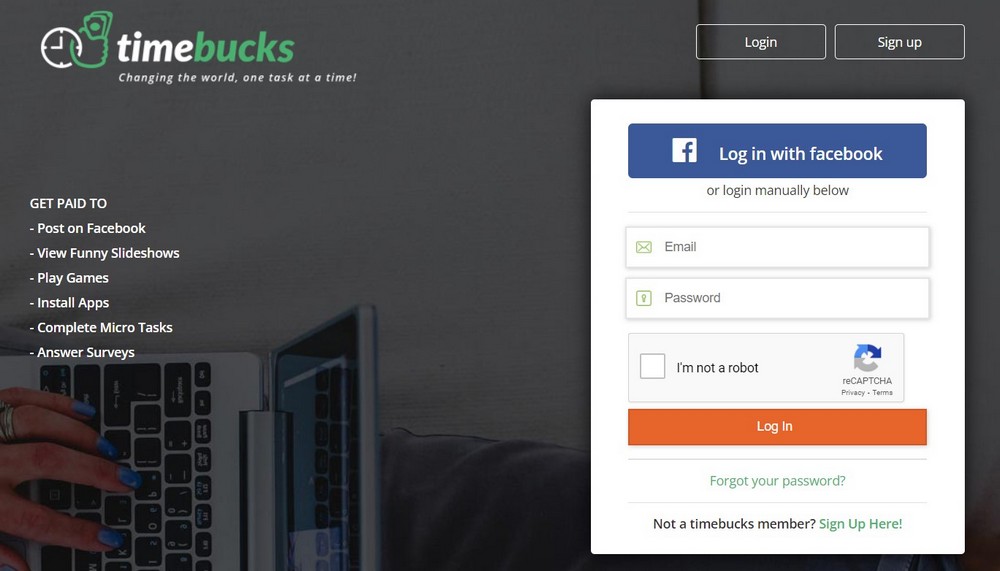 This is an internet browser that is very similar to popular crawlers like Google Chrome or Firefox, but it comes with its own distinctive feature – the crypto-earning functionality. CryptoTab allows you to mine Bitcoin while surfing the web. It is optimized for Windows devices, Android phones, and iOS smartphones.The mining algorithm uses your CPU power more efficiently when you are exploring the Internet. Your machine's processor will work toward mining Bitcoin while you scroll the newsfeed, chat on socials, and perform other common activities online.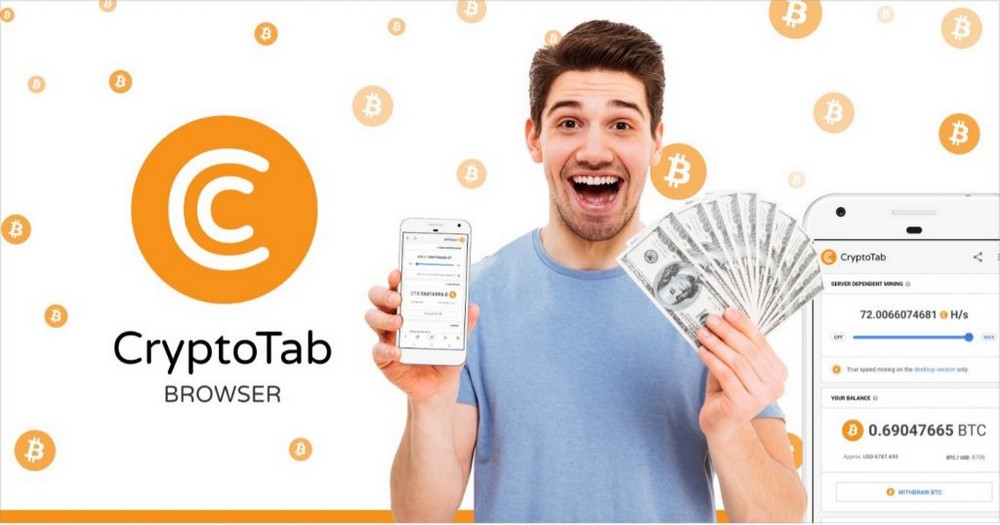 The mining speed can be easily regulated from low to high. The maximum mining speed will consume a lot of your computing resources, so if you are going to do some video editing or live-streaming, you may want to keep the mining power to the middle, so your device will not glitch.The rewards are paid in Bitcoins, so you will need a Bitcoin wallet to receive your earnings. All transfers of funds are confirmed in Bitcoin's blockchain transaction database and are available to check.
Comments