Is It Possible To Make Money Crypto?
The worldwide web brims with fantastic stories about people who became filthy rich by dealing with cryptocurrencies. Chances are you are personally acquainted with individuals who earn a living by mining or staking crypto. These proves of success are very inspiring, aren't they?Everyone who begins the cryptocurrency journey wants to earn cash, but many will never manage to do so. The cryptocurrency industry is still in its infancy, and many people do not properly understand how crypto works and how it can be put to good use. So they either give up shortly after the start or lose money because they do not have a clear plan of how to make money from cryptocurrency.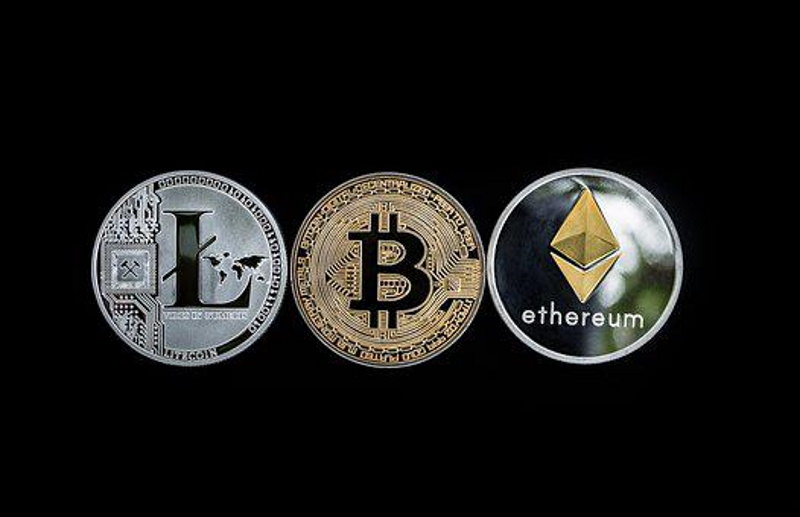 Luckily, the opportunities to earn money from crypto are not limited to trading and investing. Even better, to start making money off crypto, you do not need to develop special skills or devise complex strategies. From playing fun games to answering surveys and taking part in crypto giveaways, there are lots of no-sweat ways to become a crypto money maker and make money from cryptocurrency, even if you are far away from being a professional crypto expert.
Lots of people are wondering how to make money from cryptocurrency? Since cryptocurrencies are volatile assets (meaning, their price can change suddenly and drastically), different ways to make money in cryptocurrency will be riskier than others.
Certain ways to make money in crypto will require a person to gain some knowledge or expertise in the field. While third strategies allow you to profit off crypto with surprising ease and fun. Let's take a closer look at various options of how to make money from digital currency.
What Is Cryptocurrency And How Do You Make Money From It?
Cryptocurrency is electronic money that is powered by blockchain technology. Cryptocurrencies employ complex cryptographic and decentralization techniques to help people buy, sell or trade electronic currencies securely over the internet.
Unlike traditional fiat money (US Dollar, Euro, GBP, etc.), cryptocurrencies are not maintained or controlled by central financial authorities, such as central banks. Instead, the issuance and circulation of cryptocurrencies are operated by cryptocurrency developers or cryptocurrency owners.
Generally, developers create a new cryptocurrency so it can be used to access products or services a given crypto project offers. However, many people regard cryptocurrency not as a means of payment, but rather an investment tool. So they invest in crypto as they normally do with other assets, such as stocks or precious metals.Since the global interest in cryptocurrencies is ever-growing, and lots of new crypto projects are entering the industry with increasing frequency, there appear versatile methods for how to make money on digital currency.The obvious one is trading, but it is a risky venture. Moreover, trading requires a person to conduct a thorough research and perform multi-faceted market analysis to identify favorable times for buying or disposing of virtual assets.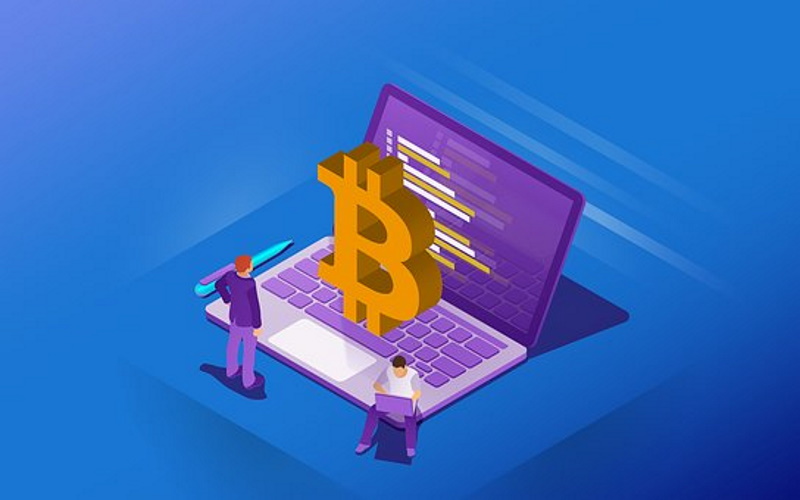 Trading is not the only solution for those wondering how to make money from cryptocurrency. Instead, ways to earn money from crypto are plentiful and involve a varying risk degree, so even a totally inexperienced person can easily get started with minimum time and effort commitment.Common strategies for how people make money with cryptocurrency include:
Investing
Trading
Crypto staking and lending
Crypto social networks
Mining
Airdrops and forks
Affiliate programs
Employment in a cryptocurrency company
Engaging in NFT trading
Playing crypto games
Accessing crypto faucets
HODLing
Opening crypto savings accounts
Getting Dividend-Earning Tokens
When To Start Making Money From Crypto?
Dealing with cryptocurrencies feels like getting into a game of chance. No one can say for sure whether a particular coin will plummet or soar in the future. Lots of people managed to make millions from cryptocurrency by investing in Bitcoin and other coins. But losing all initial capital is also way too common in the field.Warren Buffett, a legendary guru of investments, says that the best time to invest was a couple of years ago, and the second-best time is today. This argument is hard to beat. Despite the current rollercoaster ride on the market, the overall trend for most cryptocurrencies has been bullish (the value of crypto has been increasing over time). A $1000 investment in Bitcoin in April 2011 (when its cost was merely $1 per token) would now be worth over 16 million dollars! Bitcoin's return on investment is staggering 12163.81%!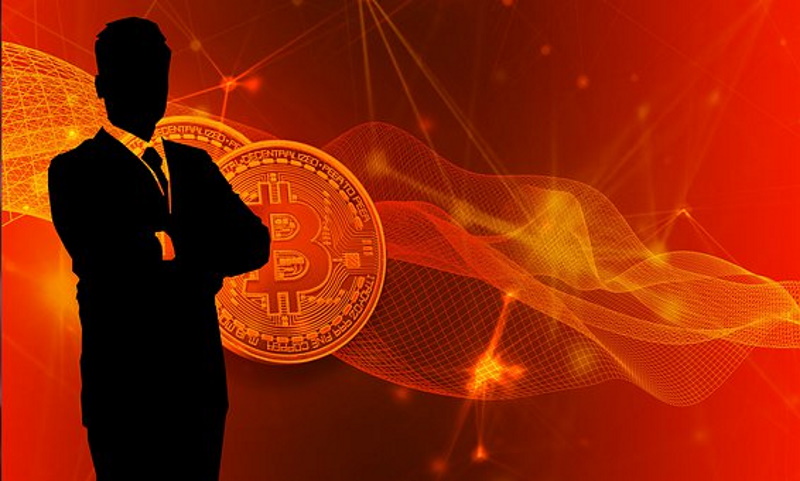 There are lots of intricate theories about the best and worst times to enter the market and try to earn money in crypto. Traders are guided by candlestick charts to identify patterns that would point to the next price fall or rise.
Experienced investors write books and articles about identifying the most favorable times for making money by cryptocurrency. Some of these bits of advice are helpful. Others are useless. Even with the most thorough timing method, you may end up losing your investment.
Still, the fact that the overall tendency for cryptocurrencies throughout history remains upward is undeniable, although some individual tokens and coins have lost their value since inception. Almost all cryptocurrencies endure periods when the price is dropping, but in the long run, most people who hold on their crypto possessions eventually make profit off cryptocurrency.
One of the safest ways to make money with cryptocurrency is to spend small amounts of cash regularly on cryptocurrencies and turn your existing crypto holdings into a source of passive income. For example, spending $20 every month on buying cryptocurrencies is a painless way to amass a hefty capital over time. Such a tiny contribution of your own money cannot negatively affect your financial situation, but it can be a smart strategy to generate some wealth for retirement or save up for your children's college education.
Right now is considered the perfect time to embark on a crypto journey and start making money off cryptocurrency.
How Much Can You Earn from Cryptocurrency?
It is hard to say how much an individual can make from cryptocurrencies. It depends on many factors, including the volume of initial investment, the type of venture, the readiness of a person to devote enough time and effort to the business, and more.
Certain strategies for earning money with crypto are low income but allow you to make Bitcoin without any risk involved. This, for example, includes participating in so-called Bitcoin faucets.
A Bitcoin faucet is an online site or mobile app that offers different rewarded micro tasks. You can earn satoshi (miniscule portions of Bitcoin) by completing surveys, watching ads, and subscribing to socials. Faucets offer the easiest way to make money in crypto, but earnings cannot be as great as you would love to expect because the job you perform is extremely simple.
Staking is another scheme of how to earn money using cryptocurrency. The potential gains from crypto staking can be sky high because APYs (annual percentage yields) for staking can vary from 5% up to 125% and even higher.Yet staking is quite a risky venture. During the staking period, your digital assets get locked in a special pool to generate profits. Depending on the pool, the staking period can vary from several days up to several months or longer. You will eventually receive extra tokens for your stake as a reward. But if the value of the crypto you have staked depreciates significantly during this period, you will end up having less money than before staking.
Playing crypto games is a quick method of making money from crypto. In such games, you need to upgrade your character and obtain special in-game items to earn crypto. Then you can sell your character or items through an in-game marketplace and receive crypto as a payment. This crypto can then be converted to real cash.
With crypto gaming, you theoretically can make lots of money with cryptocurrency. But pumping up your hero and collecting rare stuff can consume lots of time and energy. If you are not ready to spend your entire day playing games, you will not earn much.
14 Strategies for How to Make Money from Cryptocurrency
You have landed on this page because you want to know how to make money from cryptocurrency. Your options are truly extensive as they are not restricted to trading.
Some ways enable you to earn crypto without making upfront investments or acquiring special expertise, while other tactics will require you to pour your own money first, develop certain skills, or be ready to pay fees.
Methods of earning through cryptocurrency will also vary by the degree of risk involved, the level of potential profitability, and steps to take to get started. Here is the spotlight on 14 strategies for how you can earn money from cryptocurrency.
1. Investing In Crypto
Risk: medium
Initial investment: yes
Profitability: high
What it takes to get started: doing research to find stable assets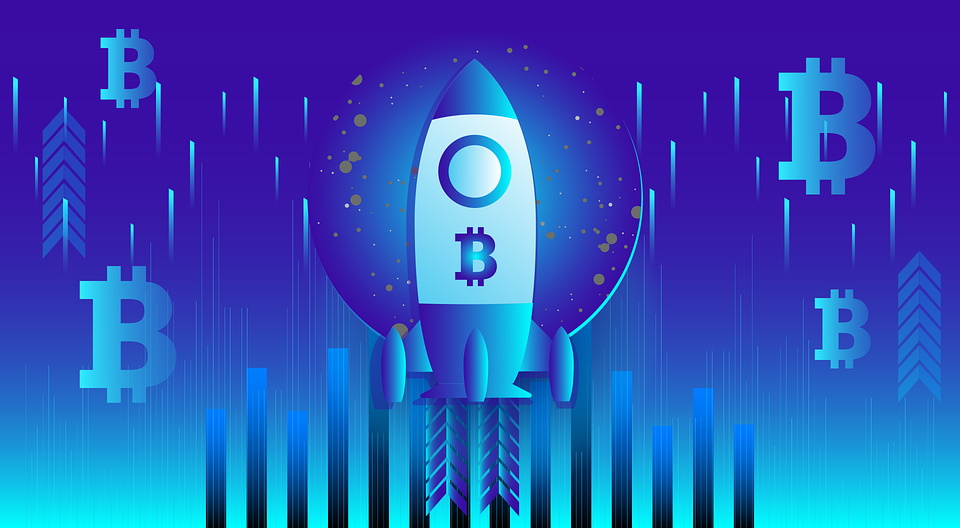 Investing is the first idea to pop into the mind when speaking about the ways of how to make money from cryptocurrency. It is a long-term strategy when you buy cryptocurrency and keep it for an extended period, waiting for the price to go up dramatically. Crypto coins are a great class of assets for long-term investment. From a short-term perspective, cryptos tend to demonstrate sharp volatility, but over time, they have the potential to appreciate much in value.
Investing is a medium-risk strategy for earning money through cryptocurrency because you do not get rid of your electronic possessions irrespective of current market ups and downs. It only takes identifying promising assets that will be around in the years to come.
Cryptocurrencies like Bitcoin, Ethereum, and Litecoin testify to the profitability of long-term investment. To start investing, you will need to buy a coin of your choice. Cryptocurrencies are available through crypto exchanges. Exchanges can be centralized and decentralized.Centralized crypto exchanges share your personal information with local tax authorities and demand that you verify your personality before accessing crypto activities. Decentralized exchanges save you from this headache and do not ask you to complete a verification process.
Centralized exchanges allow you to buy coins for fiat money, while decentralized instances only support crypto-for-crypto trades.
Certain crypto wallets also allow you to buy cryptocurrencies for fiat, such as MetaMask or Exodus.You can buy cryptocurrencies through peer-to-peer (P2P) channels as well. P2P platforms allow you to purchase digital assets directly from other users using your preferred payment method and national money.Whatever mode you select, buying cryptocurrencies generally involves fees, which are charged either by the platform where you buy or by the blockchain where your coin resides.For the ultimate crypto investment experience, you should keep your digital assets in a secure non-custodial wallet where your holdings can lie intact for as long as needed.
2. Trading
Risk: high
Initial investment: yes
Profitability: high
What it takes to get started: learning how to analyze price charts and trade crypto pairs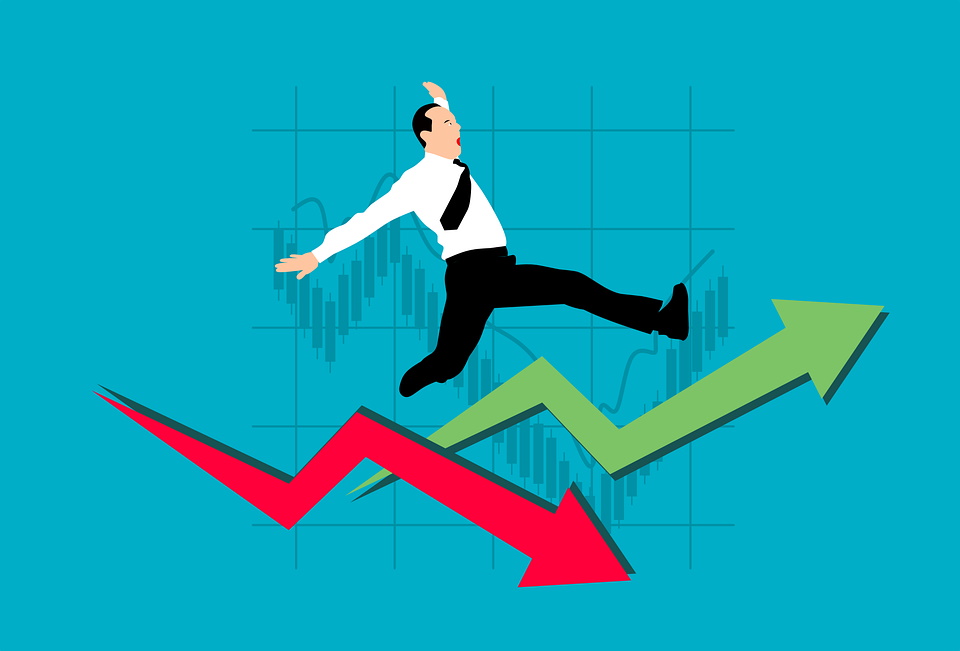 Many people are curious about how to make money trading crypto. Unlike investing that is based on a buy-and-hold approach, trading is all about embracing current money-making opportunities.
Cryptocurrencies are fluctuating assets. Their price can change remarkably in both directions within a short period. To tap the power of rapid price changes and trade cryptocurrencies successfully, a person needs to have good analytical and technical abilities. You will need to interpret crypto price charts and understand market laws to predict accurately when the next fall or leap of a price will occur to earn money trading crypto.
Successful crypto traders can easily make $100 a day from a single crypto pair because they know how and when to trade. But trading is only good for people who are willing to contribute their time and money.It is also necessary to have the right software which will help you analyze crypto price charts, so you can make the correct trading decisions. It is also vital to learn about different trading strategies, which are numerous (High-Frequency Trading, Scalping, Range Trading, etc.).
A popular way to earn money with crypto is day trading. Day traders buy and sell digital assets within the same day, trying to profit off the price differences. Day trading is offered on many crypto exchange platforms. There are also automatic trading platforms that generate signals according to the price moves of cryptocurrencies to help users perform successful trades.
Trading crypto is a high-risk venture, and it is important that you are aware of the risk of losing your investment. Not only are cryptocurrencies volatile and can drop by hundreds, if not thousands of dollars in price all of a sudden. There is also a hazard that you trade a stable, well-performing coin for an asset of dubious value or even a scam token. It is necessary to research the coin from different angles before swapping a reliable asset for it.If you decide to make money from cryptocurrency via trading, you will need to set up an account with a reputable crypto trading platform, fund your balance, pick a crypto pair, and start trading, using a preferred trading strategy. If you are new to the industry, you may want to consider completing a cryptocurrency trading course first.
3. Crypto Staking and Lending
Risk: high
Initial investment: yes
Profitability: varying
What it takes to get started: having initial crypto capital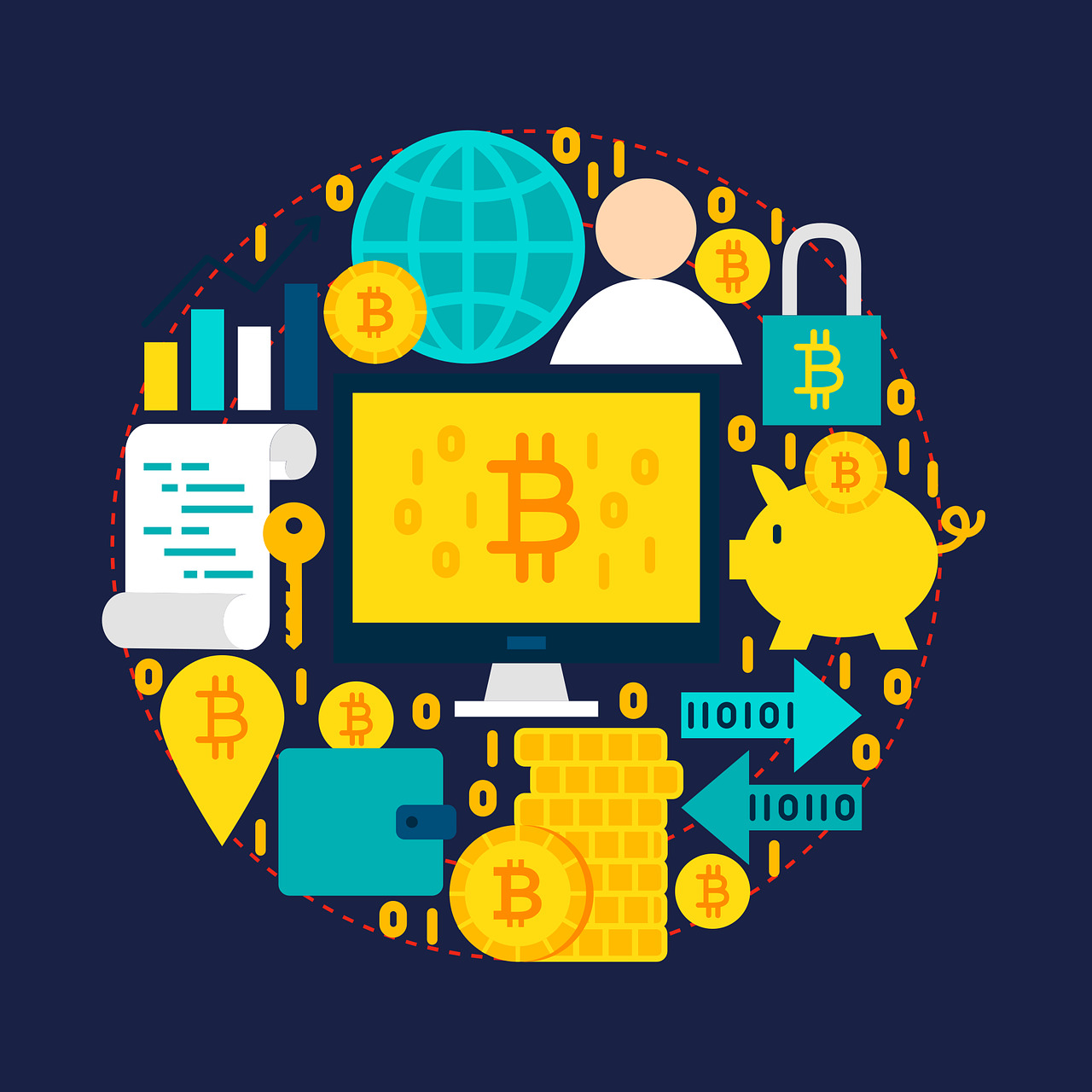 Staking is a popular route to follow among those wondering how to make money from cryptocurrency. Staking is available for Proof-of-Stake (PoS) cryptocurrencies. Proof-of-Stake is a consensus algorithm used in blockchain platforms that was invented as an alternative to Proof-of-Work (PoW) systems.PoS networks agree which transactions are true through a process that requires validators to lock up (stake) a certain amount of tokens for a fixed time. The more tokens you lock, the more transactions you will qualify to verify and, consequently, the higher rewards you will earn.Similar to miners in PoW systems, validators in PoS networks receive rewards for verifying transactions and adding new records to the blockchain. Unlike miners, validators do not need to invest in expensive hardware or software for staking. But they need to purchase and lock up a large amount of tokens to have a chance to add new blocks to the chain. Of course, you can stake a small amount of tokens, but the reward will be respectively small.
One of the main concerns associated with crypto staking is market volatility. During the staking period, you cannot use your pledged tokens as they remain locked in the system. Moreover, un-staking can also take up to several weeks. If the price of your asset drops sharply during that period, you could have a lot of tokens on your balance, which cost much less than when you got down to the business. Keep this in mind when you choose this opportunity to earn money online using your crypto.
Another way you can make money with crypto is lending. There are crypto platforms on the internet that allow people to lend and borrow crypto. As a lender, you let other people take your cryptocurrency for a particular time and pay it off with an interest rate. Interest rates on crypto lending can be extremely lucrative, up to 30% or higher, but there is always a risk that the debt will not be quitted. To avoid losses, you should stick to collateralized lending services.
4. Crypto Social Networks
Risk: low
Initial investment: no
Profitability: varying
What it takes to get started: creating an account with a crypto media platform and producing engaging content to be rewarded by your followers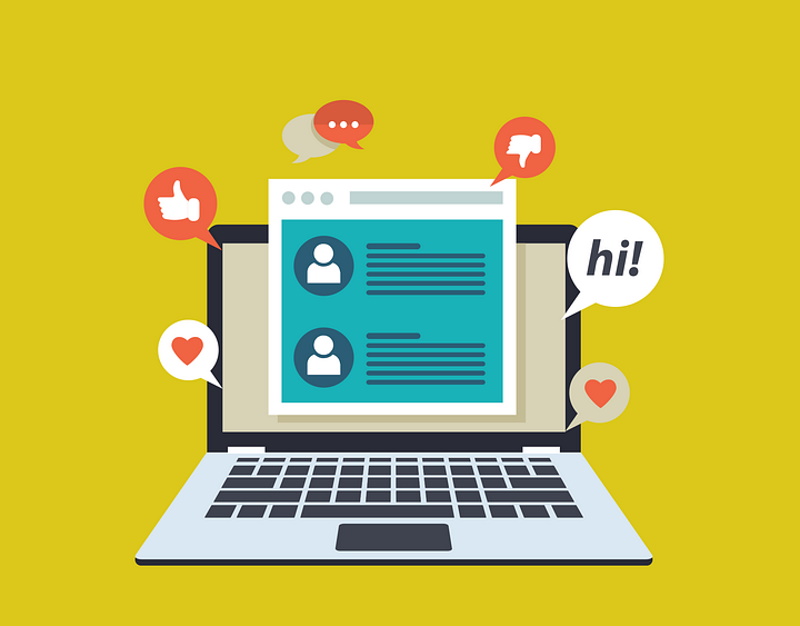 One of the most amazing implementations of blockchain technology is decentralized social media platforms. These platforms allow users to interact with each other, exchange information, and display content to audiences. Decentralization renders these platforms censorship-resistance and freedom from centralized control.Crypto socials work similarly to established online media such as Facebook or Twitter. They also have their native cryptocurrencies that enable monetization for users. Participants can buy native crypto of the platform to access premium features, make in-app purchases, or tip their favorite authors. Examples of popular crypto social media include Peepeth and MINDS.
If you are good at running socials and can create content to be loved by audiences, crypto social platforms is an answer to how to make money from cryptocurrency.
5. Mining
Risk: high
Initial investment: substantial
Profitability: not established
What it takes to get started: buying dedicated hardware and software for mining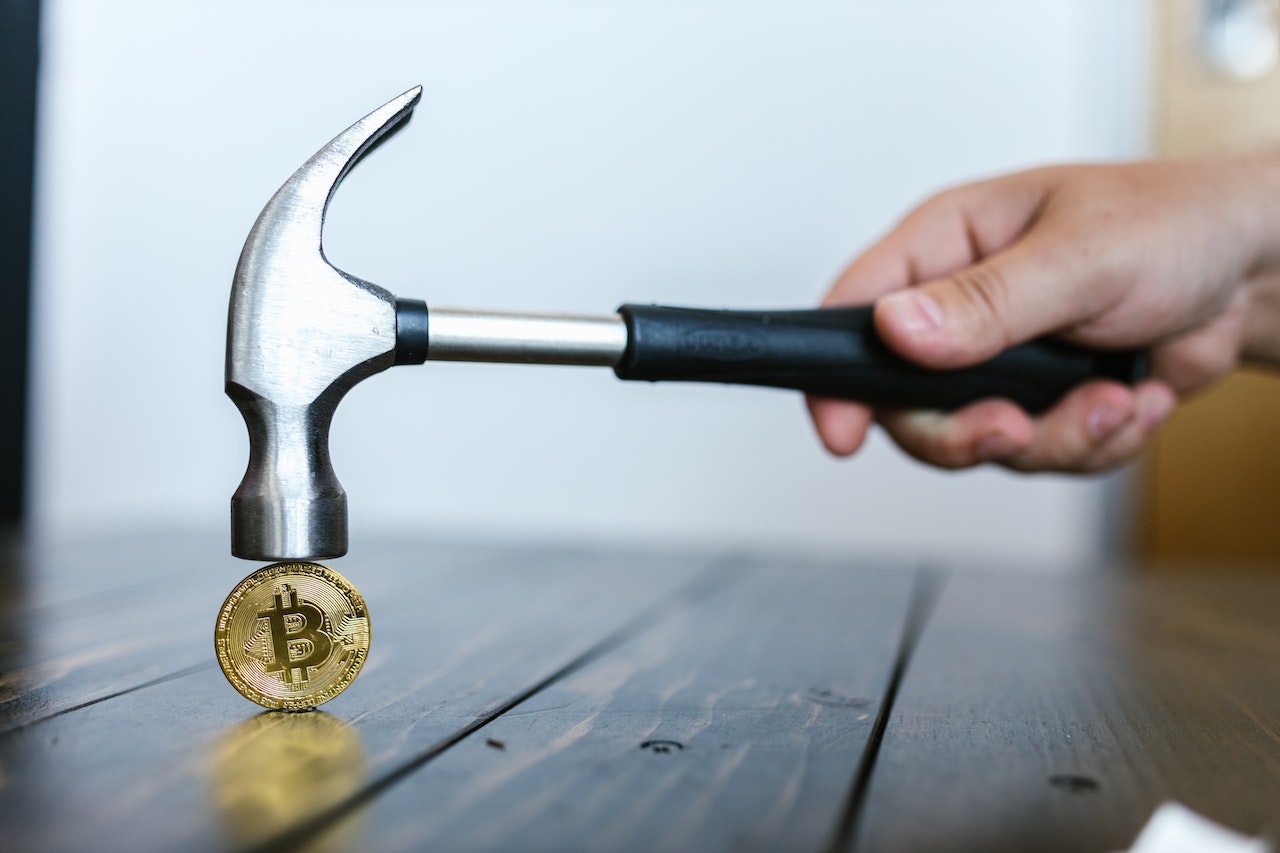 Mining is the best way to make money in crypto, and the most expensive one too. Mining is available for proof-of-work cryptocurrencies (Bitcoin, Dogecoin, Litecoin, etc.). To get started, you need to obtain special hardware and software to solve complex mathematical puzzles. If you solve the puzzle before other miners, you will receive a crypto reward.Some years ago, crypto mining could be easily done with a mediocre desktop machine. But as competition among miners has been increasing and math tasks have been getting harder, today for profitable mining, you will need to splurge on sophisticated equipment. The cost of electric bills is also a big concern among pro-grade miners.
It is hard to win a reward mining individually because your competition consists of companies that have warehouses jam-packed with top-notch mining rigs.
For cost-effective, yet less rewarding mining, you can try cloud mining to earn money from cryptocurrency. Cloud mining allows you to rent computing power from an online company, without needing to buy specialized mining machines or programs. You can engage in crypto mining remotely by setting up an account with an operator and paying a share of your earnings.
6. Airdrops and Forks
Risk: low
Initial investment: it depends
Profitability: not established
What it takes to get started: discovering the next airdrop or fork opportunity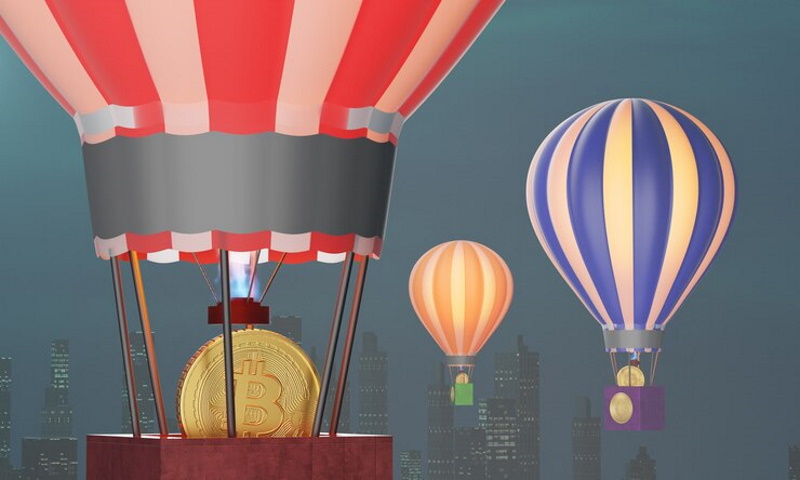 An airdrop in the crypto space is a promotional event of distributing free crypto among users. Airdrops are needed to pique people's interest in getting into the project and put the newly-created coin into circulation.Generally, airdrops are available to those who already own the project's crypto, but sometimes you only need to provide your wallet address to grab free stuff. Taking advantage of airdrops is a hassle-free method for how to make money from cryptocurrency. To get started, you need to discover upcoming airdrop events. AirDropAlert is a good place to discover such opportunities.
Forks are also among popular strategies for how to make money using cryptocurrency. A fork is a serious modification of an existing blockchain protocol, which results in the creation of a separate blockchain system. This forked blockchain will have lots in common with the original, yet differ from it in terms of purpose and some features.
The trick with forks is that they issue tokens for free to all the participants of the original blockchain. These fork tokens can be monetized or held for a long-term investment benefit – it entirely depends on the user's intentions. One of the most notable examples of a forked blockchain is the Bitcoin Cash that is known to be the largest split from the underlying Bitcoin blockchain. You need to know "how do I make money with crypto using forks?"You basically need to be in the right place at the right time!
7. Affiliate Programs
Risk: low
Initial investment: no
Profitability: it depends
What it takes to get started: creating an account with a website that supports affiliate rewards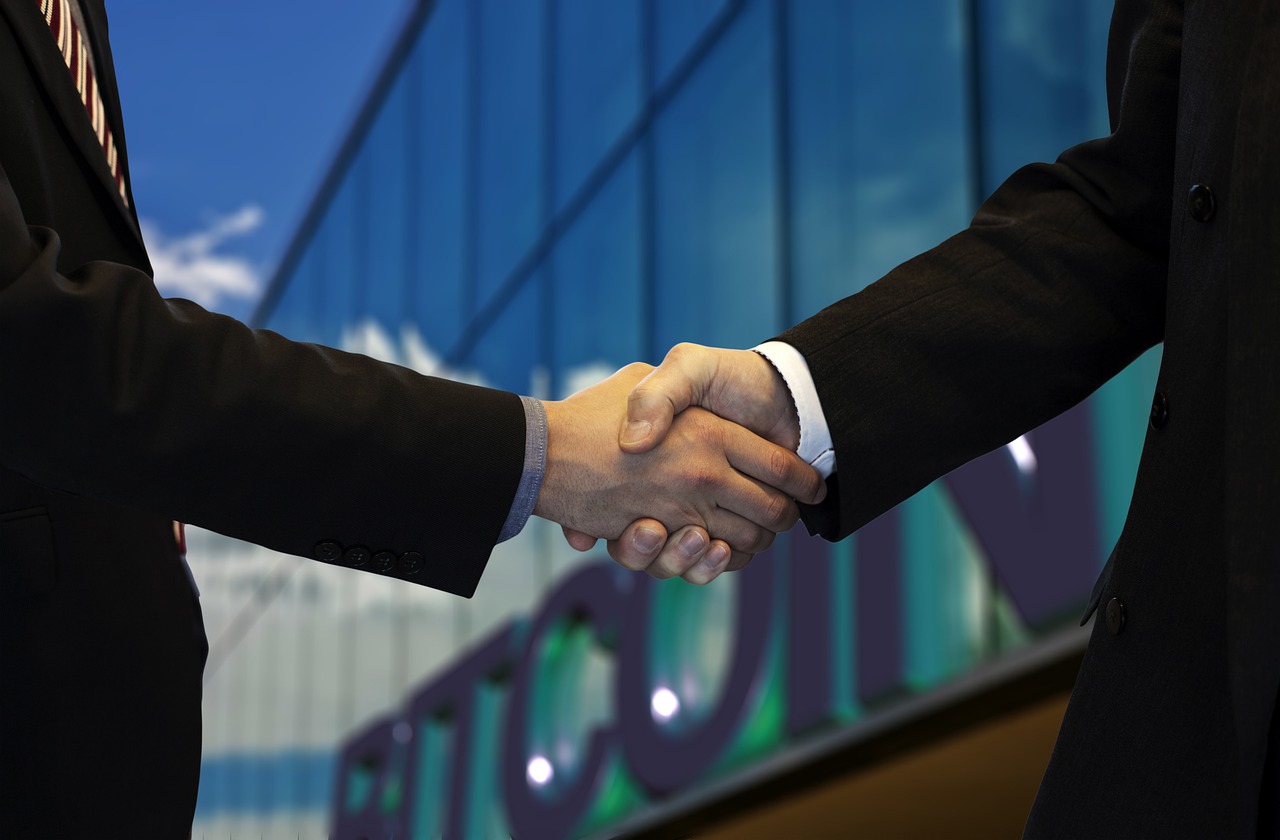 Helping companies increase their client databases is among the greatest strategies for how to make money from cryptocurrency. Lots of online crypto projects have lucrative affiliate schemes that pay you real crypto for bringing other people to their platform.To grab rewards, you only need to be a member of a platform with a generous affiliate campaign. On your account dashboard, you will generally find a special referral link. You can introduce this link to your family, friends, or social media subscribers.
When a person creates an account on the platform using your referral link and completes a quality action (makes a trade, purchases some crypto, or funds their balance), you will earn a portion of what they have spent on the platform. Money will roll in to you for as long as you keep referrals coming and as long as they continue to use the recommended service.
You can really make money with cryptocurrency using affiliate programs if you run a popular blog or website, or have lots of followers on socials.
8. Employment in a Cryptocurrency Company
Risk: low
Initial investment: no
Profitability: it depends
What it takes to get started: possessing skills that can be useful in the crypto industry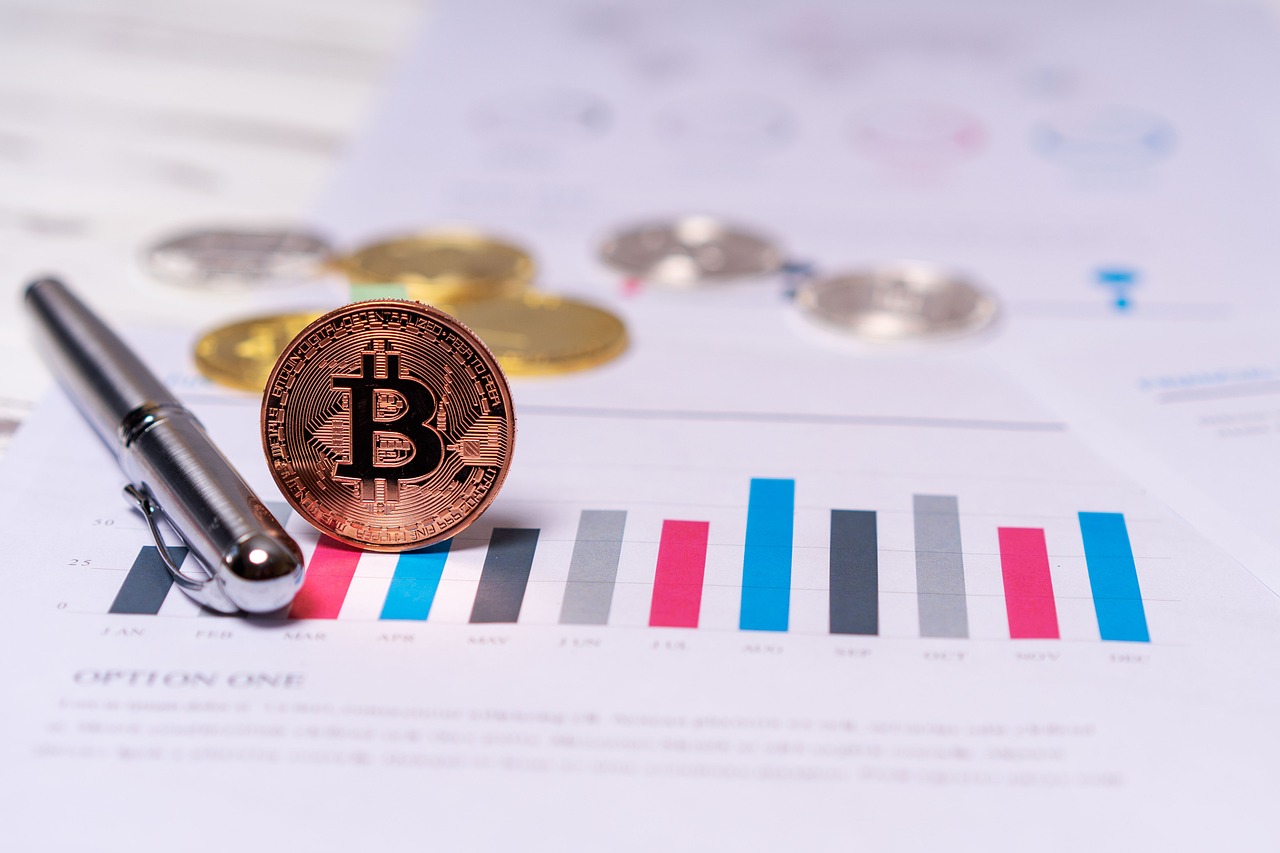 As crypto is a multi-level, ever-expanding industry, it needs workforce to maintain its operations and support its further growth. To make money through cryptocurrency, you can work for some crypto project and receive an official salary. Cryptocurrency projects are numerous, and they constantly look for talents to develop computer codes, design graphics, maintain cyber security, promote products, manage human resources, keep accounting, and more.
If you have some valuable skills, you can seek employment in some crypto firm and earn money with cryptocurrency for the job you perform. Lots of employers are also eager to pay you in crypto for performing either full-time jobs or onetime gigs. Crypto Jobs List and LaborX are good places on the Internet where you can find crypto-related jobs or positions that pay in crypto.
9. Engaging in NFT Trading
Risk: high
Initial investment: it depends whether you create or buy NFTs
Profitability: varying
What it takes to get started: creating NFTs for sale or accessing specialized marketplaces to buy NFTs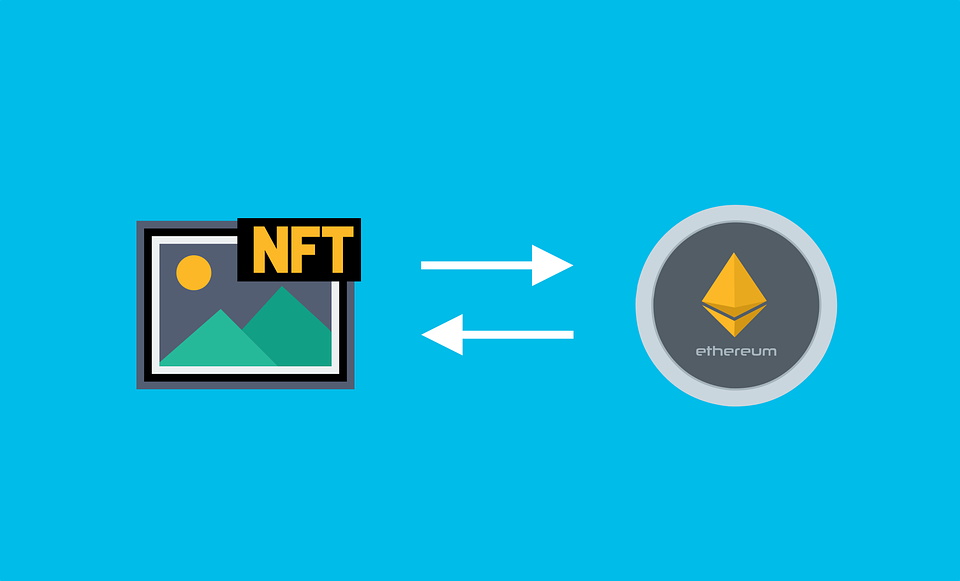 Non-fungible tokens (NFTs) are the latest craze in the crypto environment. They are basically precious pieces of digital art presented by images, videos, in-game items, and music. Unique features of each NFT are embedded into its code because all NFTs are digital tokens existing on the underlying blockchain.For a digital artist or content maker, the production of NFTs is the easiest way to make cryptocurrency. Some NFT creations may come with a six-figure price tag because collectors are ready to lash out on buying exclusive ownership rights for an NFT. An example of a ridiculously expensive NFT includes the "Nyan Cat" GIF which was sold for $600,000.
There are lots of tools on the internet that allow you to create and sell your own NFT artworks. OpenSea is the most popular one. On this platform, you can upload any digital content and convert it into an NFT. Then you can put this NFT to an auction, and bidders will start competing for the ability to buy your masterpiece. Alternatively, you can set a fixed price for your NFT and wait for the buyer.
Engaging in the NFT business can be considered the best way to earn money in crypto, but there is a catch. It is hard to determine the real value of a given NFT because you never know whether its popularity will skyrocket or slump one day.The industry is also plagued with fake units and replicas of genuine non-fungible tokens. Often unverified sellers will disguise themselves as legitimate owners or artists to dupe investors into paying for an NFT that they do not have established rights to access or sell. High volatility and illiquidity are also notorious problems of the NFT industry. Still, NFTs is one of the contemporary options for how to make money from cryptocurrency.
10. Playing Crypto Games
Risk: medium
Initial investment: it depends
Profitability: theoretically high
What it takes to get started: having enough time to play and level up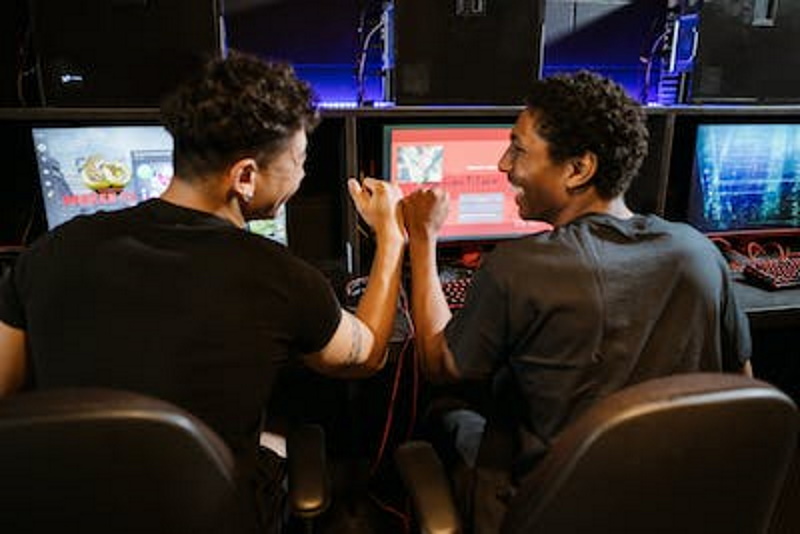 Blockchain technology has facilitated the appearance of a Play-to-Earn business model where players receive cryptocurrency rewards just for playing funny games. Gaming is probably the best way to earn money from cryptocurrency with little to no investment. Some crypto games are absolutely free to access, while others will require you to make in-app purchases to activate the money-making function.Are you asking how to make money from cryptocurrency using blockchain games? It is pretty easy. In a crypto game, you generally need to level up your character and collect valuable items by exploring the virtual world or battling against other players. Then, you can sell your trophies through the in-game marketplace to get crypto.
While the idea behind crypto games is fantastic, earning money from gaming is not all sunshine and rainbow. For instance, some crypto games may establish high entry barriers of up to $300 before you can start earning.
There is also the risk of losing your tokens. This can happen when you try to send your NFTs to a wallet that does not support the NFT standard.Crypto games are also lucrative targets for hackers. Unlike big-name cryptocurrency projects, many small gaming operators do not usually employ robust security standards, such as anti-money laundering policies or elevated encryption, which renders them vulnerable in front of malicious attacks.The profitability of crypto games varies depending on multiple factors. But, in general, blockchain games tend to be profitable if they are well-designed and properly managed. Some key factors affecting profitability include the game's active audience, the number of in-game transactions, the easiness of getting started, etc.
11. Accessing Crypto Faucets
Risk: medium
Initial investment: no
Profitability: low
What it takes to get started: establish a crypto wallet to receive earnings from a crypto faucet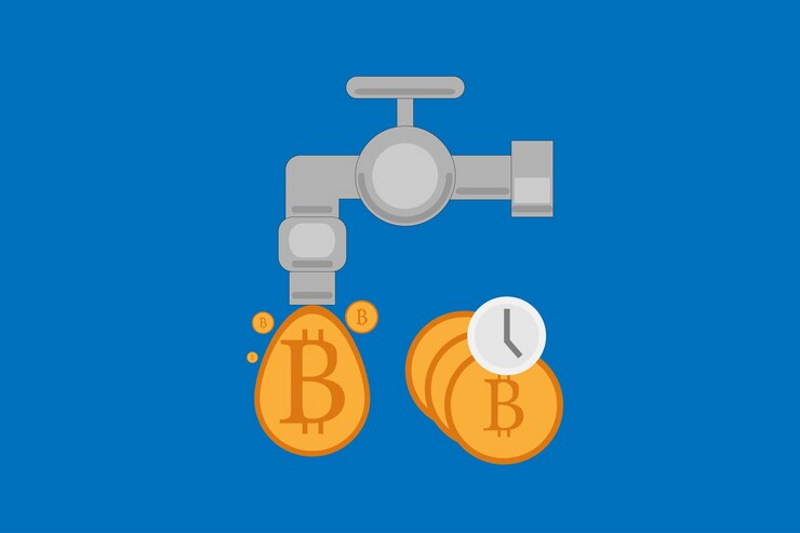 With the appearance of crypto faucets, it became really easy to make money in cryptocurrency. Although you will hardly earn millions from faucets, they are still a decent way to trade your time for free crypto rewards.With faucets, you do not need to learn how to make money buying and selling crypto. Instead, you need to perform super-easy tasks you already perform every single day when you go online. Faucets are a twist on traditional get-paid-to (GPT) websites that pay you cryptocurrencies for completing surveys, watching videos, trying apps, commenting on posts, and all the jazz.
Making money with crypto currency becomes easier with faucets. To get started, you only need to have a wallet where your crypto rewards will be sent. Free to join, crypto faucets do not offer great profitability when the question of how to make money from cryptocurrency is concerned. They will generally pay you a dollar or so for a completed offer.
The industry is also teeming with scammers. What might pretend to be a crypto faucet can actually be a phishing site attempting to extract valuable information from you. Consider reading reviews before joining any crypto faucet, so you can safely get real money from cryptocurrency.
12. HODLing
Risk: medium
Initial investment: yes
Profitability: theoretically high
What it takes to get started: identifying a promising asset whose value is destined to grow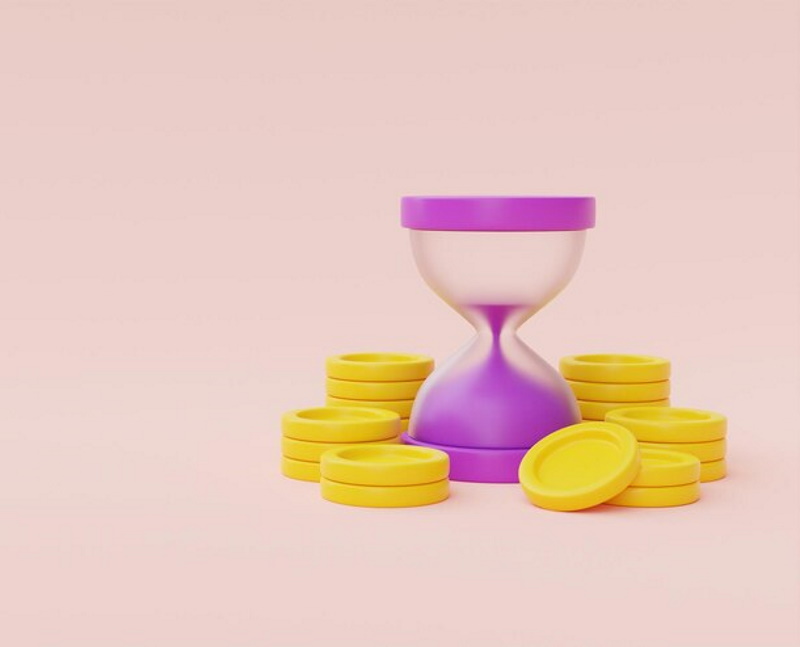 HODLing (holding for dear life, a misspelling from "holding") is the most common strategy for how to make money from cryptocurrency. Under this method, users buy some amount of crypto and refuse to sell it during an extended period, ignoring the current market rises and falls. HODL adherents wait for the price's all-time high to come to sell crypto with maximum profit.HODLing is a safer strategy than trading because participants are not exposed to short-term volatility of assets and can stay free from buying high and selling low.
To make a lot of money with cryptocurrency via HODLing, a person needs to identify the most stable and promising assets whose value will not dwindle over time, but grow steadily. Any digital asset can be used for HODLing, but to reap juicy benefits, you will need to do your homework and analyze the potential of an asset of your choice before engaging in HODLing.
If the question of how to make money from cryptocurrency using HODLing tickles your fancy, consider buying cheap or averagely expensive assets to make profits. There are lots of coins whose value is underappreciated, and they have a good chance to make a hit over time. Consider having a mix of popular and lesser-known coins that hold a promising future to increase your odds of making money with cryptocurrency.
13. Opening Crypto Savings Accounts
Risk: medium
Initial investment: yes
Profitability: theoretically high
What it takes to get started: having some crypto to save up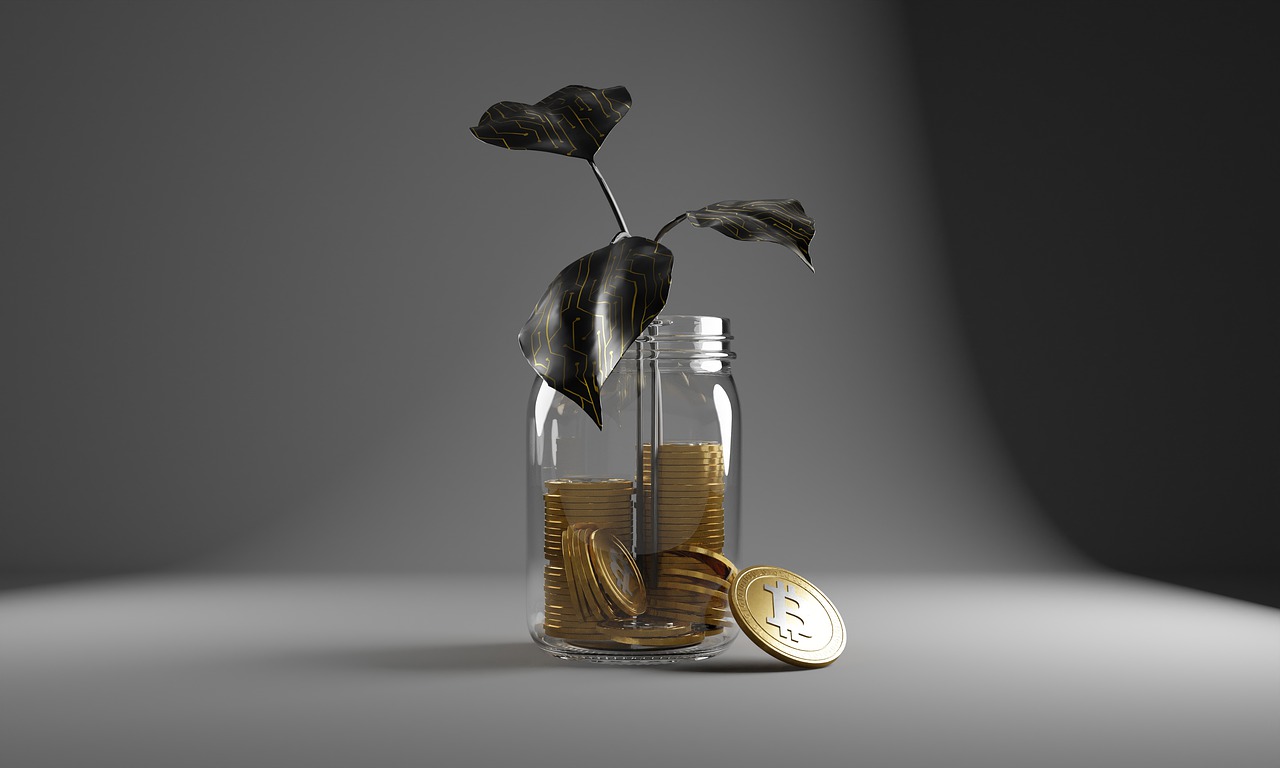 If you are looking into how to make money from cryptocurrency, consider opening an interest-bearing crypto account to earn yields on your holdings. A lot of services on the Internet offer opportunities for crypto savings accounts, including the world's leading exchanges Binance and Coinbase. Interest rates for crypto accounts can be significantly higher than those offered by traditional banks, up to 20% or even greater.Savings accounts provide a straightforward solution for how to start earning cryptocurrency by having some idle resources. To start earning, you simply need to sign up with a reputable crypto operator and deposit your existing crypto possessions (stablecoins or altcoins) into a savings account. Generally, the platform where you buy and trade cryptocurrencies will also support interest-bearing activities.
Similarly to staking, savings accounts may come with a lock-up period during which you cannot touch your frozen funds. Despite hefty profitability, there are some risks involved in crypto savings endeavors.
For example, they do not come with the same level of government protections as regular bank accounts do. Crypto platforms will not cover losses in case of a default or hacker attack. Also, the coin you are saving up can also lose its value during the lock-in period, making the activity truly pointless. Given these threats, savings accounts cannot be the best way to earn from crypto.
14. Getting Dividend-Earning Tokens
Risk: medium
Initial investment: yes
Profitability: varying
What it takes to get started: discover a coin that pays dividends to owners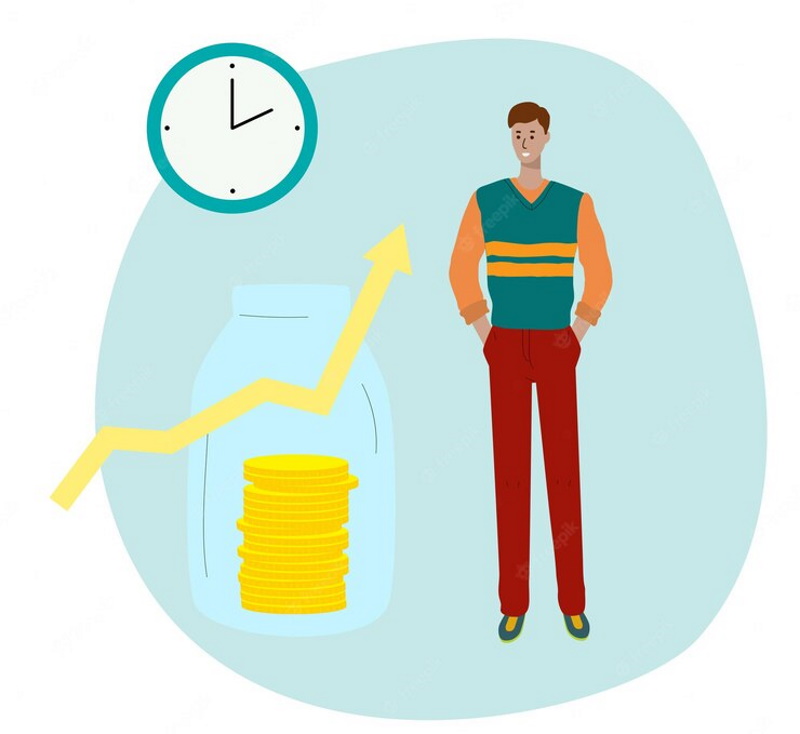 In the world of traditional finance, a dividend is a reward paid by a company to the people who hold its stocks (shareholders). The same concept exists in the world of cryptocurrencies, allowing people to make money from cryptocurrency through dividend-earning tokens.
There are some projects that share their revenues with investors in the form of crypto dividends. To reap this benefit, an investor generally needs to buy and hold the project's native currency. As a rule, crypto dividends are paid out based on the amount of native tokens an investor owns. Dividend-paying coins typically distribute rewards automatically, so investors do not need to perform any specific action.
Dividend rewards can typically be offered on a quarterly or annual basis. Owning and holding dividend-bearing tokens could prove to be yet another amazing method to make money online with cryptocurrency. AscendEX (ASD), Bibox (BIX), and KuCoin (KCS) are among the best projects to consider if you are wondering how to make money from cryptocurrency via dividends.
Final Word
There is no shortage of opportunities for how to make money from cryptocurrency. Crypto users can generate a secondary streak of income with their digital holdings via staking, trading, investing, and even solving questions and playing games, among other exciting options.Some ways to make cryptocurrency are simpler than others and are more user-friendly. Other methods will require hefty investments and vast expertise to start generating income from crypto. Whatever strategy you choose, be cautious about the possible risks involved.
Comments