The developers have set a goal to create a reliable platform that could be convenient for beginners and experienced users. The fact that the exchange has not had problems with the security of client assets until now speaks volumes.
Phemex exchange uses number of tools to create favorable conditions for investing and earning. This also applies to passive ways of making money.
How the platform works
Few cryptocurrency services provide clients with such favorable conditions as Phemex. The exchange makes it possible to:
trade spots;
earn on futures;
quickly convert assets;
buy and sell assets through a bank card;
receive various bonuses, including for registration on the site.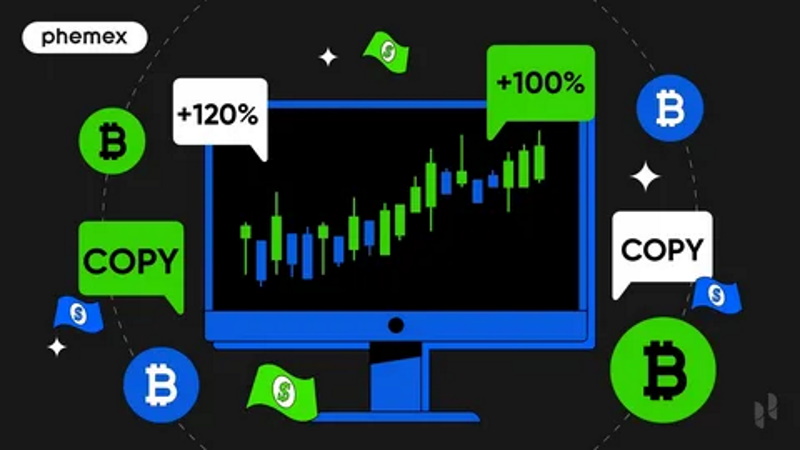 Premium membership gives additional privileges to customers. One can buy or obtain it on Phemex for free. Participation in the contest is a good opportunity to win a premium membership.
A brief overview of Phemex
Exchange operates worldwide, with the exception of a few countries. 300,000 transactions take place on it per second. All operations are under constant control for security. Phemex provides clients with cold wallets and two-factor authentication to store assets.
Users get round-the-clock support in several languages. The administration is always ready to answer customers' questions.
To register you need an email and a password only. The interface responds to an order in less than 1 millisecond. Even in conditions of high volatility and a large number of requests, one can rely on the smooth operation of the platform.
The Tradingview software used for the chart is well known to traders. The platform has a convenient application to download on Android and iOS. It supports multiple payment methods. Depositing funds is free of charge. When withdrawing, you must pay only for the blockchain.
Key features
Providing leverage of up to 100 is one of the most important distinguishing features in Phemex. The exchange attracts users with low and zero commissions. In addition, it is dynamically developing. In just two years of work, it managed to enter the top ten in volume of futures transactions.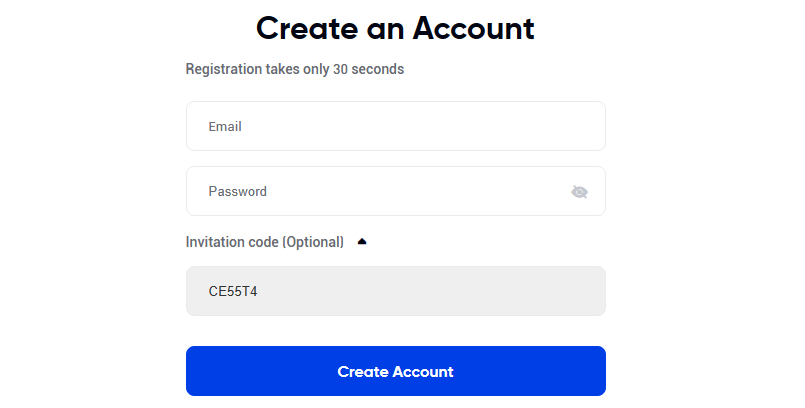 The platform offers several ways to make passive money. Clients' assets are reliably protected. Round-the-clock customer support also works. For newcomers, there are educational resources on Phemex. Experienced players can take advantage of several VIP levels.
Spot trade
Customers can use three types of orders on the Phemex spot trading:
Limit orders. In these orders, clients specify a bid or ask price. After placing an application, you should expect a counter-offer. In addition, you can configure in other options: "Valid until canceled", "Execute immediately or cancel".
Market. Quick transaction at the current rate of the crypto is available with the number of coins that the client has specified in the application.
Conditional. Such orders in Phemex can apply only to traders with the full premium account. They can set the trigger price in a limit or market order and choose one of the three available settings in the limit order.
How to trade in copies
The copy-trading on the exchange allows traders, especially beginners, to follow the actions of experienced colleagues. Thus, Phemex newcomers receive passive income and gain experience. Experts' actions are copied automatically.
Investments
In the matter of choosing the best cryptocurrencies in Phemex for investment in 2023, experts still put Bitcoin (BTC) in the first place. Several coins can claim the second line:
Ethereum (ETH);
Algorand (ALGO);
Tezos (XTZ);
Solana (SOL).
Among other contenders for leadership, experts call Dogecoin (DOGE). Interest in this electronic currency is fueled by Elon Musk's hints to integrate the coin into the Twitter he purchased.
The developers continue to work on improving the Cardano crypt (ADA). The project has recently been updated in Vasil.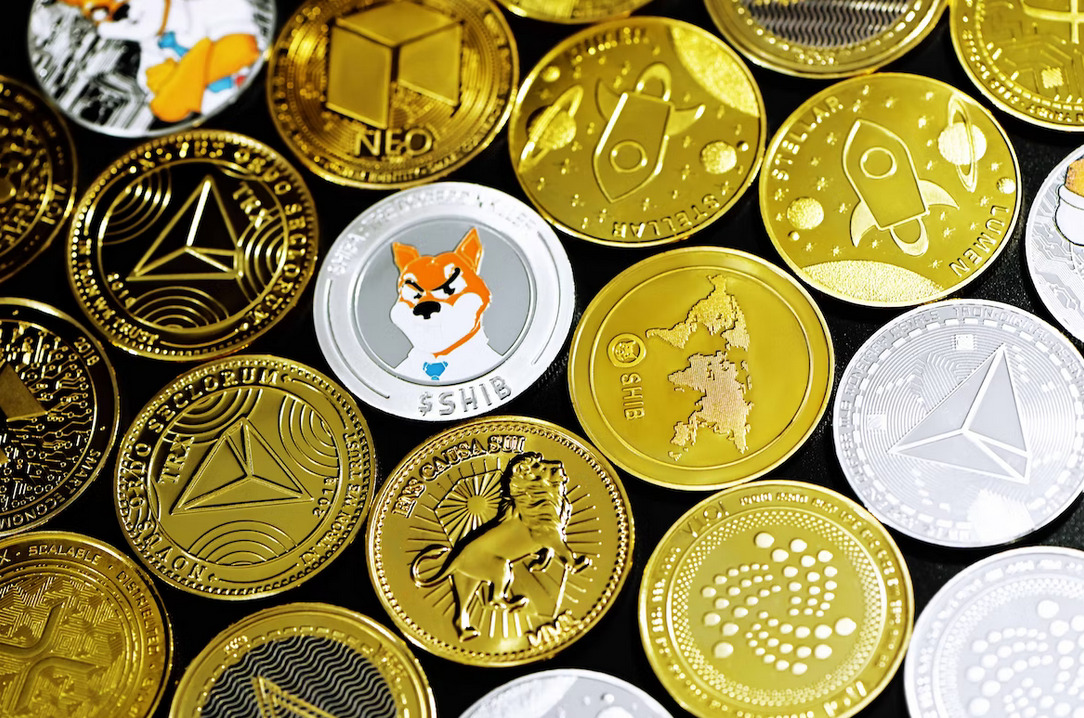 Experts recommend several more promising currencies:
Zcash (ZEC);
Huobi (HT);
Filecoin (FIC);
Internet Computer (ICP);
Helium (HNT);
WOO Network (WOO);
Kadena (KDA);
Biswap (BSW).
For those who do not want to take risks, experts recommend to pay attention to stablecoins on Phemex.
Phemex review: advantages and disadvantages
| | |
| --- | --- |
| Pros | Cons |
| User-friendly interface for all traders | Low level liquidity in comparison with similar platforms |
| Do not need KYC to start trading on Phemex | Withdrawal of funds on the schedule |
| Spot trading with zero commission | |
| Availability of an exchange with a leverage of 100x in Phemex | |
| Support of clients in 24/7 mode in the chat | |
| Availability of a Phemex demo account | |
| Passive income | |
| Promotions and bonuses | |
| Referral program | |
 Phemex: who is the platform good
The platform has a convenient and pleasant interface and is suitable for the majority of customers. The Phemex's training programs help beginners quickly get used to the virtual money environment. Among them are Phemex programs Academy and Learn and Earn. Users with experience get good bonuses.

For owners of premium accounts there is a zero commission. By the way, it is minimal for other participants.
Popular cryptocurrences for different purposes
| | | |
| --- | --- | --- |
| Trading | Depositing | Withdrawal |
| Tether | Neo | Uniswap |
| Bitcoin | Cardano | Wrapped Bitcoin |
| Ethereum | Tezos | Cosmos |
| Polkadot | Tron | Dogecoin |
| The Sandbox | Qtum | Polygon |
| Neo | EOS | Shiba |
| Cardano | Bitcoin | Polcadot |
| Tron | Ethereum | Bitcoin |
| Solana | Tether | Ethereum |
| Fantom | Dogecoin | Solana |
| Dogecoin | Solana | litecoin |
| Bitshares | Litecoin | Avalanche |
| Polygon | Avalanche | Tron |
| litecoin | Ripple | Bit Torrent |
| Terra Classic | Polygon | Ripple |
| Chiliz | Bitcoin Gold | Bitcoin Cash |
| Curve | Bitcoin Cash | Qtum |
| Dash | Ethereum Classic | Bitcoin Diamond |
| XRP | Bitcoin Diamond | Tether |
| Qtum | Zcash | Zcash |
| Neo | Ve Chain | Theta Token |
 Commissions for withdrawing well-known cryptocurrencies
| | |
| --- | --- |
| Cryptocoins | Withdrawal fee |
| BTC-Bitcoin | 0.0004 BTC |
| USDT-TRC20 | 0 USDT |
| USDT-ERC20 | 4 USDT |
| USDT-BSC(BEP20) | 0.5 USDT |
| USDT-Fantom | 0.03 USDT |
| USDT-Polygon | 0.15 USDT |
| ETH | 0.001 ETN |
| XRP | 0.25 XRP |
| LINK | 0.5 LINK |
| XTZ | 0.5 XTZ |
| LTC | 0.001 LTC |
| ADA | 1 ADA |
| TRX | 1 TRX |
| ONT | 1 ONT |
| BCH | 0.001 BCH |
| NEO | 0 NEO |
| EOS | 0.1 EOS |
| DOGE | 5 DOGE |
| BAT | 24 BAT |
| CHZ | 71 CHZ |
| MANA | 23 MANA |
| ENJ | 12 ENS |
| SUSHI | 1.58 SUSHI |
| SNX | 2.95 SNX |
| GRT | 25 GRT |
| UNI | 0.72 UNI |
| AAVE | 0.099 AAVE |
| YFI | 0.00044 YFI |
| COMP | 0.046 COMP |
| MKR | 0.055 MKR |
Better perks
The platform can be ranked among the best in terms of creating preferential conditions for customers. Phemex offers customers:
several ways of passive earnings;
premium membership and VIP levels;
various ways to deposit and withdraw funds;
copying transactions;
large amount of currency pairs.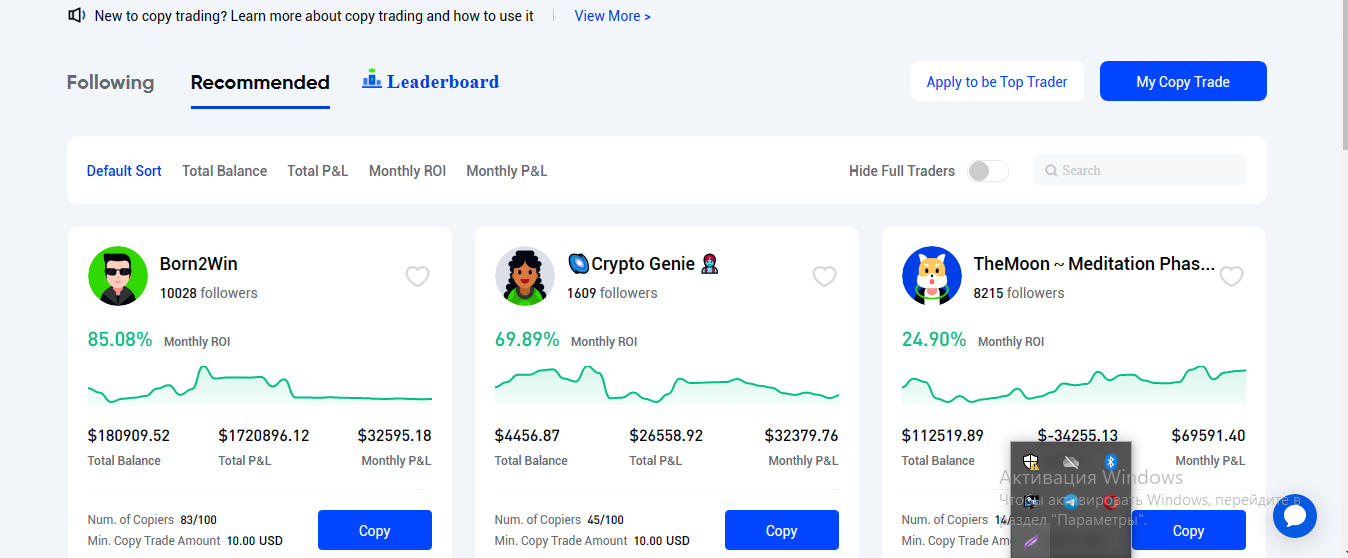 KYC is not required when registering on Phemex.
Who are zero transaction fees available for
The full premium version gives users several advantages. The exchange creates conditional orders for them, provides hourly unlimited withdrawal of assets without a schedule. A premium membership holder can give a trial to another trader.
The owner of a premium trial account can use it for seven days. After this period, he can buy it, refuse or get it for free. A weekly trial can also be obtained as a gift for registration.
A 30-day free premium account on Phemex is available through the active support of the exchange in social networks. One can use three more ways to do this:
register a friend through a referral program;
make a deposit over 0.02BTC;
complete one or more orders with a BTC/USD contract for at least $1000.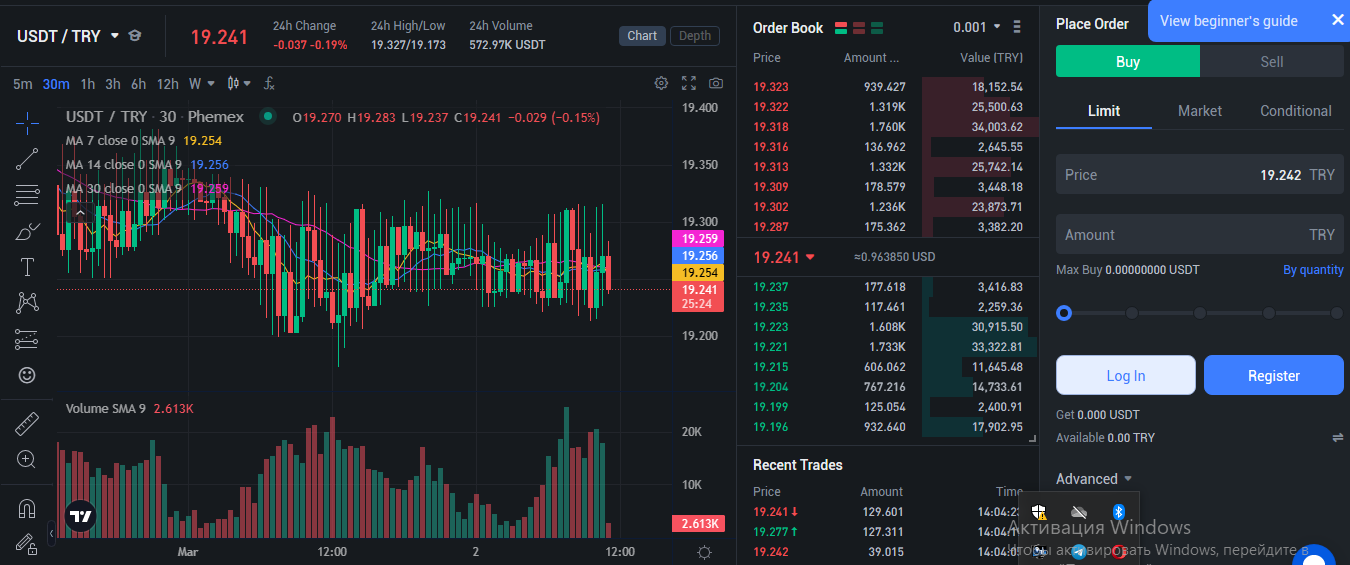 Phemex offers trading with leverage up to 100x. But you have to be careful. There is a risk of losing a lot of money.
Earn interest with fixed and flexible accounts
In fixed accounts, one can store assets for a certain period and receive increased interest for this. The percents here are not high, but you can withdraw actives when you want.
Competition mode makes investing into a game funny and profitable
The GameFi technology appeared in the crypto in 2013, but a strong increase in interest in it was observed in 2021. This was facilitated by the active use of DeFi and NFT technologies. Traders have the opportunity to earn coins on Phemex playing games.
The design and usability of Phemex
Nice Phemex interface is noted by most users. In addition, it is arranged in the form of blocks that can be dragged, reduced and increased.
Limit orders can be shift up or down. With each movement, the application appears with a new price.
Phemex KYC and account verification
The KYC (Know Your Customer) program confirms the identity of the client. This is a requirement for large exchanges to counteract money laundering. On Phemex, only the owners of a premium account are verified.
Registration process
To register on Phemex, you need to:
Specify your email address and password.
Agree to the terms of the exchange.
Go to the mail and enter the code from the letter.
After registration, the client receives a welcome notification with a call to make a deposit, download a mobile application and get a free premium membership.
How to trade on Phemex with zero commission
Phemex trading commissions are low. Nevertheless the service makes it possible to reduce them to zero. For this, you should increase the user level. It depends on the volume of transactions on Phemex. With the maximum level the taker can trade without any commission.
Deposit and withdrawal methods
There are no restrictions on depositing funds on Phemex. This can be done in several ways:
by credit cards;
cryptocurrency transfer;
on the P2P system.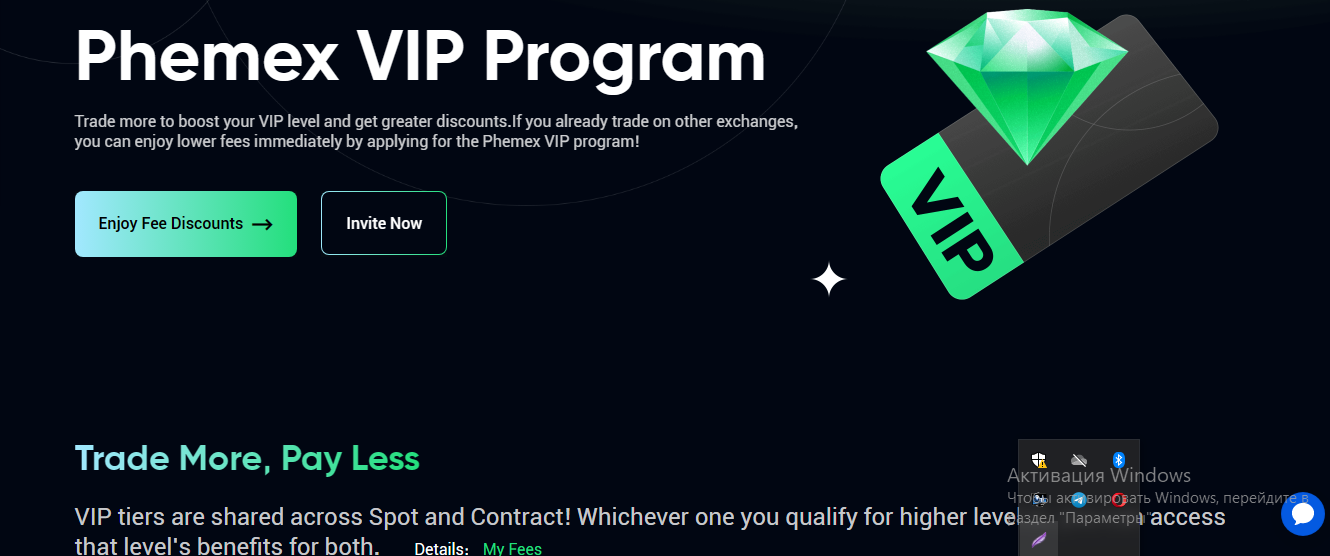 You must do the same to withdraw funds on Phemex.
Overview: security and privacy
Security is the priority of any cryptocurrency exchange. In all its existence, Phemex has never been compromised. This is the result of the constant work of developers to improve the security measures for the storage of client assets on Phemex. For this purpose the platform has created:
cold wallets with a separate address for each user;
insurance fund.
The exchange also uses the Amazon Web Service (AWS) cloud to store systems. The platform provides the ability to verify email and two-factor authentication (2FA) for additional protection of funds.
Mobile application
The site menu contains links to the App Store and Google Play. The mobile application is available by scanning a QR code. The application is compatible with Android and iOS.The content of items in applications and browsers is the same. In both versions, clients have access to:
spot trading and contracts;
making deposits and withdrawing assets;
buying coins with fiat money.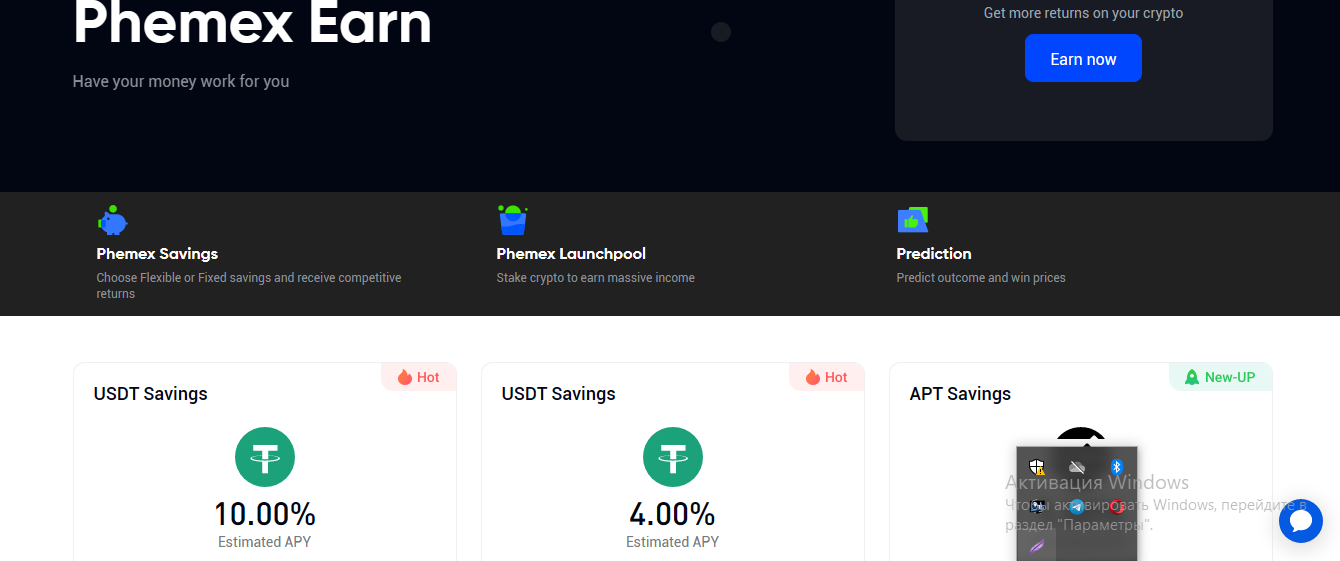 In the mobile application, you can also use the referral program and take part in competitions.
Overview: customer support
The developers have established round-the-clock customer support on Phemex. It is implemented in all languages supported by the platform. Messages are available in the pop-up chat. Communication can be called independently by clicking on the Chat button at the bottom right.
Countries present on the platform
Accepted countries
Australia
Cameroon
Chad
Bahamas
Canada
Denmark
France
Greece
Haiti
Iceland
Nicaragua
Mexico
Niger
Belize
Romania
Cabo Verde
Senegal
Sri Lanka
United Kingdom of Great Britain
Austria
Nigeria
Indonesia
Netherlands
Angola
Malta
Bahamas
Benin
Azerbaijan
Aland Islands
Albania
Algeria
Anguilla
Angola
Andorra
Argentina
Armenia
Aruba
South Korea
Barbados
Bahrain
Gambia
Western Sahara
Belarus
Ghana
Israel
Belgium
Guadeloupe
India
Bulgaria
Guatemala
Jordan
Bosnia and Herzegovina
Guinea
Ireland
Botswana
Germany
Spain
Brazil
Gibraltar
Italy
Brunei
Hong Kong
Kazakhstan
Burundi
Honduras
Cambodia
Bhutan
Grenada
Qatar
Vatican City
Georgia
Kenya
Hungary
Guam
Cyprus
Venezuela
Dominica
Kiribati
East Timor
Dominican Republic
China
Gabon
Zambia
Colombia
Kuwait
United Arab Emirates
Turkey
Latvia
Oman
Uganda
Lesotho
Paraguay
Uzbekistan
Lithuania
Peru
Ukraine
Liechtenstein
Poland
Uruguay
Luxemburg
Portugal
Micronesia
Mauritius
Russia
Fiji
Mauritania
San Marino
Philippines
Madagascar
Senegal
Finland
Macedonia
Serbia
Croatia
Malawi
Singapore
Montenegro
Malaysia
Syrian Arab Republic
Czech Republic
Mali
Slovakia
Chile
Maldives
Slovenia
Switzerland
Malta
USA
Sweden
Mozambique
Tajikistan
Estonia
Moldova
Thailand
Ethiopia
Monaco
Tanzania
South Africa
Mongolia
Togo
Jamaica
New Zealand
Tunisia
Japan
Norway
Turkmenistan
Access to the platform from the USA
Payment Methods
Contacts
Making a deposit
Withdrawal
Yes
Bank card, cryptocurrency transfer, P2P system
Bank card, cryptocurrency transfer, P2P system
Internet: https://phemex.com
Information about the company
Criteria
Information
Country Headquarters
Singapore
Founded
2019
Exchange type
exchange
Trading is allowed
Yes
Frequently asked questions
Why should I choose the Phemex exchange?
According to user reviews, Phemex is one of the most convenient cryptocurrency platforms. The exchange is developing dynamically. For two years, it entered the top ten in the volume of transactions. Over the years of existence, there have been no problems with the safety of assets.
Can U.S. citizens trade on Phemex?
Yes, US citizens can use the services of the platform.
Is it good for newcomers?
The exchange is suitable for all categories of users. For new customers there are educational programs on Phenex. They can also take advantage of copying the trades of experienced traders. Thus, new customers gain experience, take less risk and receive passive income.
What are the minimum deposits?
The exchange does not affect this indicator. The amount of deposit on Phemex depends only on the cryptocurrency. This information can be easily found on the official website.
How long do I withdraw funds?
Premium users' can withdraw assets every hour. Ordinary users can do this three times a day: at 08.00; 16.00; 24.00.
Comments