Bitcoin's price risks more downside, with $28,000 now a key level to hold in order to avoid a return to the mid-$20,000s.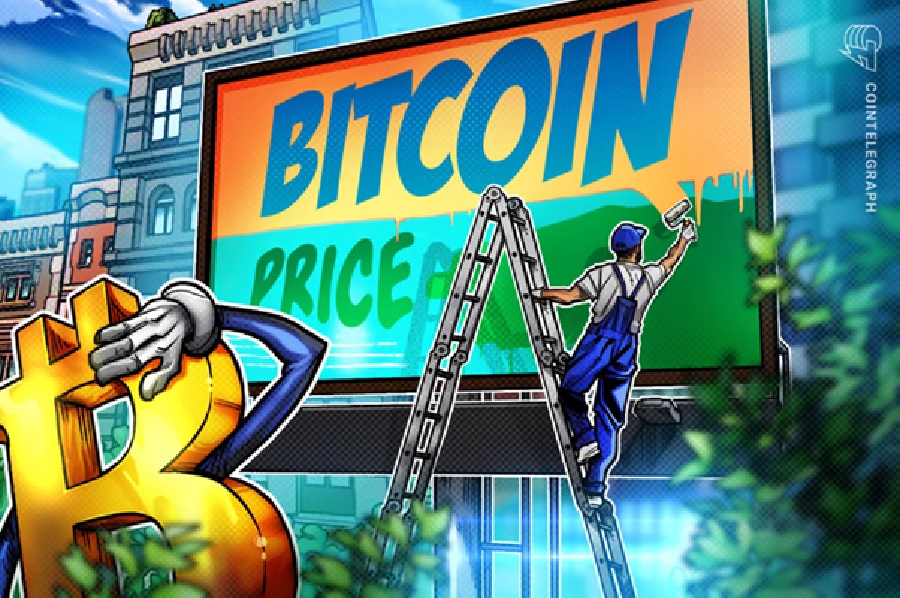 Bitcoin reached fresh intraday lows on April 21, with market participants cautioning that a decline to $25,000 could be imminent.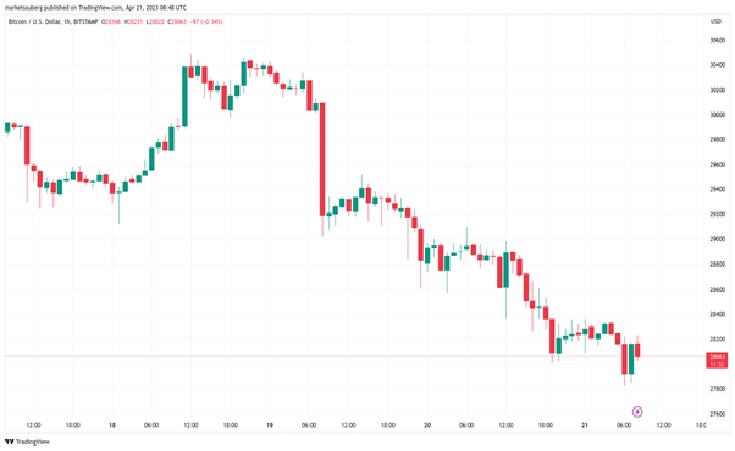 Trader: $25,000 BTC price would be "absolutely fine"
Information from Cointelegraph Markets Pro and TradingView revealed BTC/USD having difficulty maintaining $28,000 as a support level on Bitstamp.One analyst described the pair as "feeble," since overnight occurrences did not revive any indications of its former upward trajectory.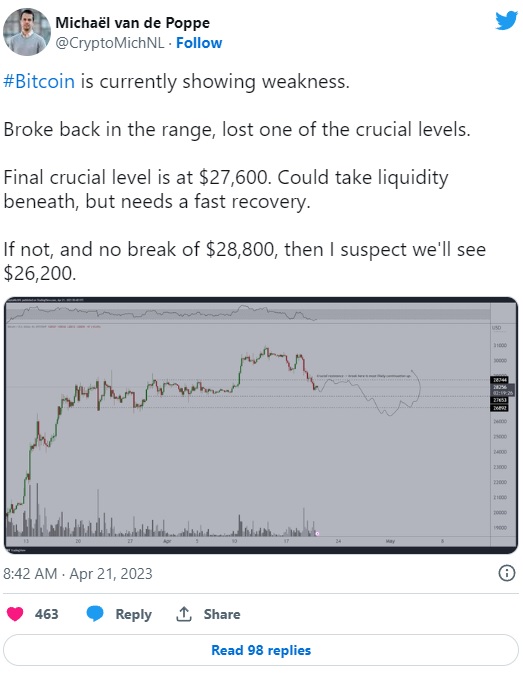 As Bitcoin experienced local lows of $27,828, predictions now centered on a possible revisit to the vicinity of a crucial trend line.
"Bitcoin is testing our key local demand at 28k and not getting the best reaction. If this level is lost, 25-26k is likely to be tested, but this is not a cause for worry," Credible Crypto explained in a YouTube video.
The video went on to characterize a drop to $25,000 as "completely acceptable" and merely indicative of "a slightly deeper pullback" rather than a substantial shift in the prevailing trend.The zone around $25,500 represented Bitcoin's 200-week moving average — a support level that was initially breached in 2022 and only regained in the past few weeks.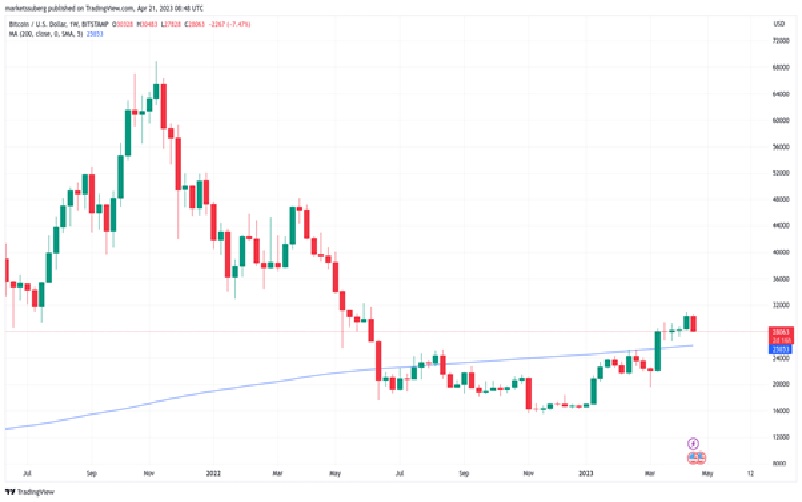 BTC/USD 1-week candle chart (Bitstamp) with 200MA. Source: TradingViewCrypto Tony, with a somewhat more positive outlook, considered the possibility of a long position for the day.
  "Approaching a high volume node + the EQ of this range. I'm looking to play a long scalp here once I see the bulls stepping in,"
he shared with his Twitter followers.
 "Another play if the bears take over, is to short a loss of the range down to the range low at $26,600."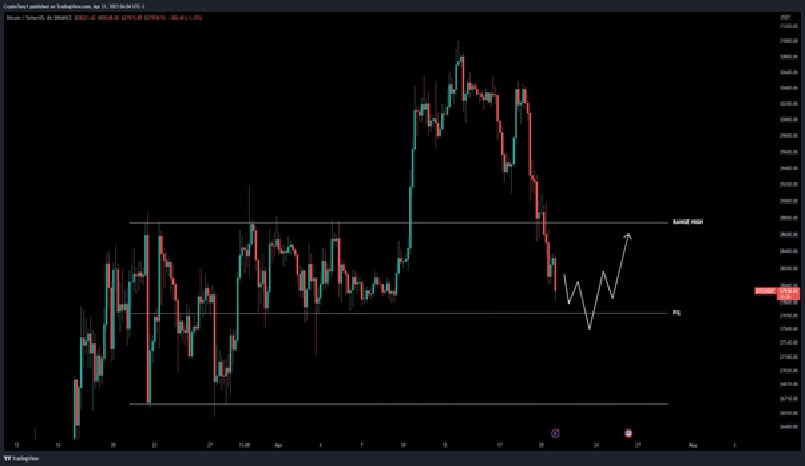 BTC/USD annotated chart. Source: Crypto Tony/Twitter
One gap filled, are there more to follow?
Meanwhile, the rebound to $28,000 "entirely" closed a gap in CME Group's Bitcoin futures.This gap emerged earlier in April when Bitcoin soared to local highs above $31,000. Market insight analyst Mickybull Crypto anticipated a return to "fill" the gap.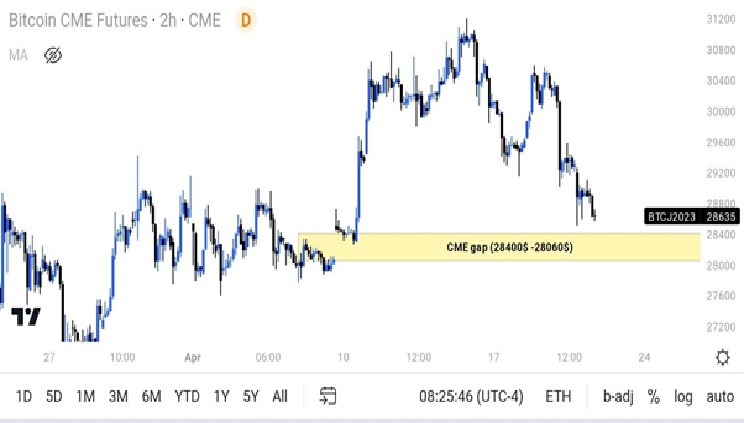 CME Bitcoin futures annotated chart. Source: Mickybull/TwitterIn his related Twitter commentary, Mickybull Crypto also conceded that "every" gap, even one significantly lower on the chart near $20,000, should eventually be filled as well.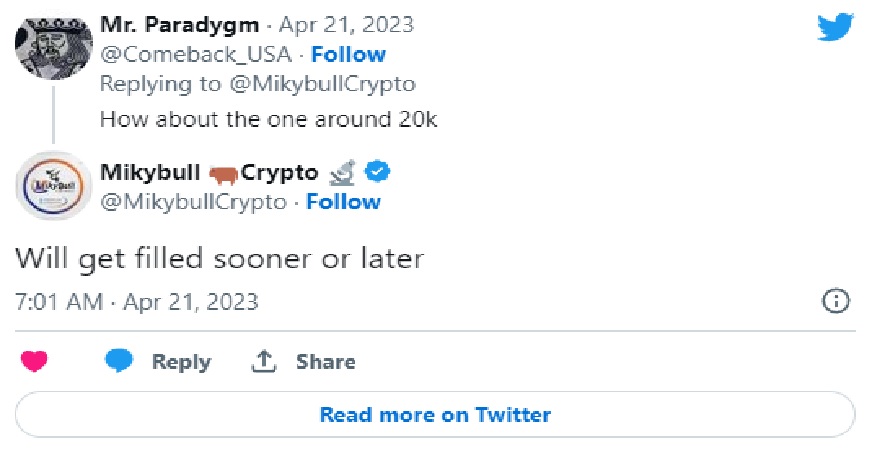 "Price is currently sitting on TL support. If it loses 28000$, higher chances that we test 25500 - 26000$ and continue upward," he tweeted as part of an additional analysis on the day.
Source:
https://cointelegraph.com/news/bitcoin-price-fills-cme-futures-gap-but-forecasts-say-25k-may-be-next
Comments