The total number of Bitcoin Ordinals has surpassed 8 million since its inception in January.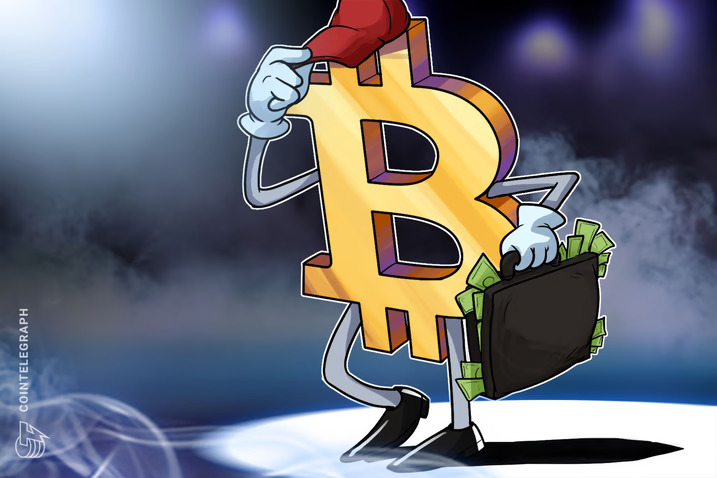 A
report
from Dune Analytics, curated by @dgtl_assets, reveals that the overall network charges related to the minting of Bitcoin Ordinals surged to 1,414 Bitcoin (BTC), equivalent to $38.2 million, on May 20. This showcases a rise of 700% from April 20 and 831% from April 1. The analysis indicates that, despite the enduring fascination with Bitcoin NFTs, the vast majority of Bitcoin Ordinals has transitioned to text-based inscriptions. This contrasts with the fairly even distribution of text and image inscriptions observed from February to April.
Cross-chain wallet
BitKeep elucidates that Bitcoin Ordinals is a system that designates a distinct number to each individual Satoshi (the smallest unit of Bitcoin, equal to 1/100 millionth of a Bitcoin), facilitating its tracking and transfer. Coupled with the Inscription process, which appends additional data to each Satoshi, this allows users to create unique digital assets on the Bitcoin blockchain.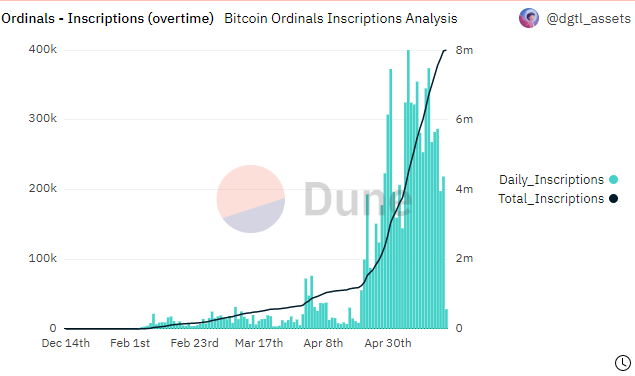 Unlike conventional NFTs, which are formed using smart contracts and hosted on platforms such as IPFS, developers at BitKeep clarified that "Ordinals are entirely housed on the Bitcoin blockchain, eliminating the need for a sidechain or a distinct token."
In January 2023, Web 3.0 developer Rodarmor
introduced
the theoretical framework for Bitcoin Ordinal. Building on this, another Web 3.0 developer, domo, formulated the BRC-20 Bitcoin token standard in March 2023. This standard leverages both Ordinals and Inscriptions to establish and handle token contracts, token minting, and token transfers on Bitcoin.
Since then, over 8 million Bitcoin Ordinals and 24,677 BRC-20 tokens
have been minted
, amassing a total market capitalization of $612.5 million. On May 20, cryptocurrency exchange OKX announced it would be
listing
the ORDI BRC-20 token, the most popular of its kind with a market cap exceeding $300 million.
Source:
https://cointelegraph.com/news/bitcoin-ordinals-mintage-fees-paid-increase-700-since-april-report
Comments