Hong Kong's central bank has urged banks to provide services to crypto firms before receiving a license. The Hong Kong Monetary Authority (HKMA), the area's chief banking institution and regulatory body, has requested banks to offer services to firms in the cryptocurrency industry.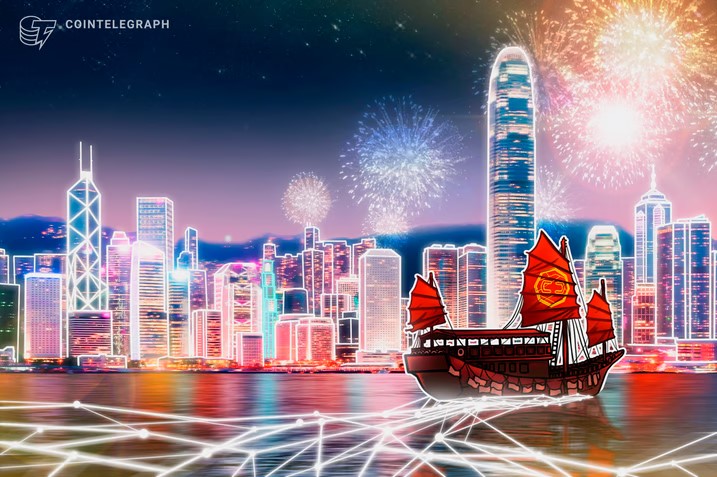 On April 27, the HKMA published a
circular
concerning corporate customers' access to banking services. Within the document, the regulator instructed authorized institutions, known as "AIs," to employ a risk-based strategy for Anti-Money Laundering initiatives.Moreover, the HKMA encouraged Hong Kong's institutions to stay informed about market trends and adopt a proactive approach towards emerging sectors, such as the cryptocurrency market. Hong Kong's central bank explicitly directed these institutions to support virtual asset service providers (VASPs) in obtaining banking services, stating:
"AIs should endeavor to support VASPs licensed and regulated by the Securities and Futures Commission on their legitimate need for bank accounts in Hong Kong."
The regulator emphasized that customer due diligence (CDD) measures should correspond to the customers' risk level, preventing excessive burden on the customers.For instance, if a VASP has submitted a license application under Hong Kong's updated cryptocurrency regulations and solely wishes to open an account for its corporate use, AIs should provide the service even prior to receiving approval, according to the HKMA. The authority stated:
"[Authorized institutions] should give due regard to the 'approval-in-principle' issued by the relevant authority to VASP license applicants in the CDD process instead of taking no actions until the VASP license is actually granted."
Furthermore, the announcement advised banks to educate their employees and establish specialized departments to cater to the crypto sector, while steering clear of a "wholesale de-risking approach" that excludes new industries or specific nationalities.This development coincides with Hong Kong's preparation to implement new cryptocurrency regulations, which will officially permit retail investors to purchase and trade cryptocurrencies such as Bitcoin and Ether. As reported earlier, the new crypto licensing framework is set to be enforced on June 1, 2023.
As Hong Kong actively seeks to draw in cryptocurrency companies, some prominent international jurisdictions, such as the United States, have posed partial obstacles to the industry. A number of major exchanges, including Coinbase, have contemplated exiting the U.S. due to the government's reluctance to establish well-defined cryptocurrency regulations.
A study by Andreessen Horowitz revealed that the percentage of global crypto developers located in the U.S. experienced a 26% decrease between 2018 and 2022.
Comments