Palihapitiya did concede the crypto sector has "pushed more boundaries" than other startup sectors, which may have attracted the SEC's attention.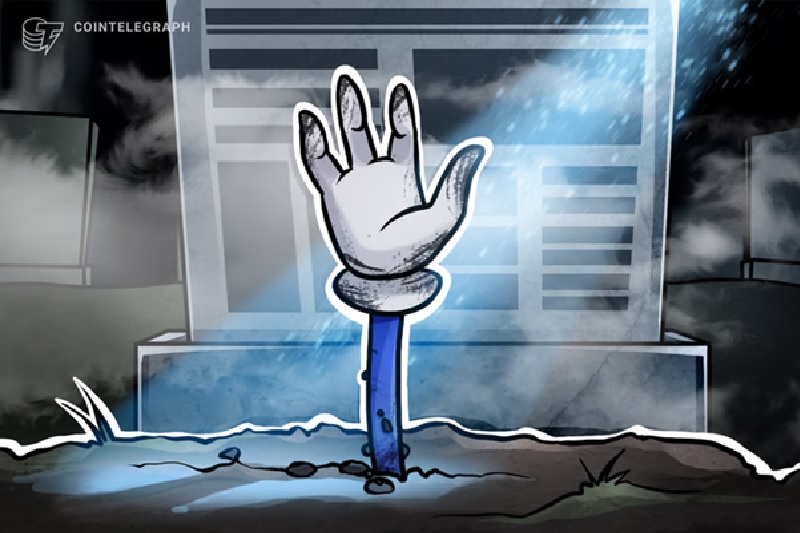 Regulatory authorities in the United States have stifled the cryptocurrency industry to the brink of collapse, as stated by Bitcoin enthusiast and billionaire technology investor Chamath Palihapitiya.
"Crypto is finished in the United States," he asserted confidently during the April 22 episode of the All-In podcast.
Palihapitiya's remark was prompted by the announcement that cryptocurrency exchange Coinbase is contemplating relocating overseas. He directed blame at Gary Gensler, the chairman of the U.S. Securities and Exchange Commission:
  "Crypto is dead in America. I mean now you have Gensler even blaming the banking crisis on crypto — so the United States authorities have firmly pointed their guns at crypto."
Although Palihapitiya mentioned that the U.S. probably perceives crypto as a menace to its "establishment," the tech investor did, nonetheless, assign some responsibility to the industry:
 "In fairness to the regulators, [the crypto sector] did push the boundaries more than any other sector of the startup economy."
He concluded his assessment by stating that the reputable players are now "bearing the cost" for the misconduct of FTX and other companies that have tarnished the industry's reputation."The invoice has arrived for them," he further remarked.
David Sacks, a co-host of the show, suggested that the U.S. might be attempting to suppress crypto as it could potentially undermine the supremacy of the U.S. dollar:
 "I think it's probably not a coincidence that you're seeing all these concerns about de-dollarization at the same time they're cracking down on crypto."
Sacks implied that the overall effect will be detrimental, as he believes that forcing crypto companies to move overseas will be "disastrous for American innovation."Some commentators have referred to the issue as "Operation Choke Point 2.0" — an alleged coordinated effort by regulators to dissuade banks from holding crypto or offering services to crypto companies.
Palihapitiya expressed confusion about how Coinbase — a digital asset trading platform he claims had "followed the rules, queued up," and "attempted to do the right things" — was no closer to achieving regulatory clarity than the now-insolvent FTX.
"How is that even possible," Palihapitiya inquired. Sacks responded that former FTX CEO Sam Bankman-Fried "possessed expertise in exploiting the system."In March, the SEC issued Coinbase a Wells notice — which usually indicates the regulator intends to pursue legal action against the company for possible violations of U.S. securities laws.Should a lawsuit be filed, Coinbase CEO Brian Armstrong asserts that the exchange will be prepared to engage in litigation.Source:
https://cointelegraph.com/news/crypto-is-dead-in-america-tech-billionaire-chamath-palihapitiya
Comments