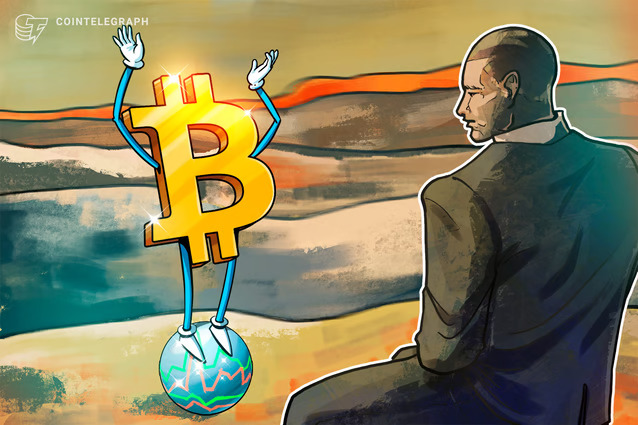 Bitcoin experienced significant fluctuations from April 25 to May 1, with prices oscillating between $27,200 and $30,000. A 10.5% shift might seem concerning for traders, leading to $340 million in liquidated leveraged BTC futures contracts.
Nonetheless, taking a wider perspective, Bitcoin's price has risen 72% since the beginning of 2023, whereas the S&P 500 stock market index has only posted a 9% increase.
BTC price climbs on weaker U.S. dollar, banking crisis
During Bitcoin's bull run, the dollar strength index, which gauges the U.S. currency against a group of foreign exchanges, approached its lowest point in a year. The index now stands at 102, a decrease from 105.3 just eight weeks ago, as investors anticipate more intervention from the U.S. Treasury to manage the banking crisis.
On May 1, the California Department of Financial Protection and Innovation shut down First Republic Bank (FRB) and handed control to the Federal Deposit Insurance Corporation (FDIC). To safeguard depositors, the FDIC entered a purchase and assumption agreement with JPMorgan Chase. FRB followed Silicon Valley Bank and Signature Bank in becoming the latest U.S. bank to fail in 2023.
The forthcoming Federal Reserve decision on interest rates on May 3 has led Bitcoin investors to doubt the stability of the $28,000 support level. By moving the rate of return closer to 5%, the central bank diminishes incentives for risk market investments, which is potentially detrimental to Bitcoin's price.
To gain a better understanding of how professional traders are positioned in the current market climate, we will examine derivative metrics.
Bitcoin margin markets show modest optimism
Margin markets offer valuable insights into professional traders' positioning, as they enable investors to borrow cryptocurrency to amplify their positions.For example, OKX offers a margin lending indicator derived from the stablecoin/BTC ratio. This allows traders to enhance their exposure by borrowing stablecoins to purchase Bitcoin. Conversely, Bitcoin borrowers can only wager on the cryptocurrency's price dropping.

The chart above reveals that the margin lending ratio for OKX traders increased between April 17 and April 30. This trend is somewhat concerning, as it suggests that leverage has been employed to bolster Bitcoin's price gains.
Additionally, on April 27, the 43% ratio favoring BTC longs reached its highest level in 40 days, signaling excessive enthusiasm as Bitcoin approached $30,000. This ratio adjusted to 32% following the recent correction to $28,400.
To eliminate external factors that may have solely impacted margin markets, traders should examine the long-to-short metric. This metric collects data from exchange clients' positions in spot, perpetual, and quarterly futures contracts, providing a more comprehensive view of professional traders' positioning.
BTC derivatives markets show no signs of bearishness
It is important to note that methodological differences may exist between various exchanges. Therefore, readers should focus on tracking changes rather than absolute numbers.
Although Bitcoin did not surpass the $30,000 resistance, professional traders have increased their leveraged long positions using futures, as shown by the long-to-short indicator.
On the crypto exchange OKX, the long-to-short ratio saw a significant increase, moving from 0.66 on April 27 to 0.93 on May 1. Similarly, on Binance, the long-to-short ratio also rose in favor of longs, climbing from 1.12 on April 25 to a peak of 1.26 on April 30.
Hence, despite the 5% price drop from a high of $29,970 on April 30, bears utilizing futures contracts lacked the confidence to add leveraged shorts. In simpler terms, even if Bitcoin retests the $28,000 mark, bulls should not give up just yet, as both margin and futures market indicators remain strong.
Source:
https://cointelegraph.com/news/will-28k-bitcoin-price-hold-two-indicators-remain-solid-despite-5-pullback
Comments